Bugatti Announces the Chiron Noire, an 'Affordable' Version of Their Most Expensive Car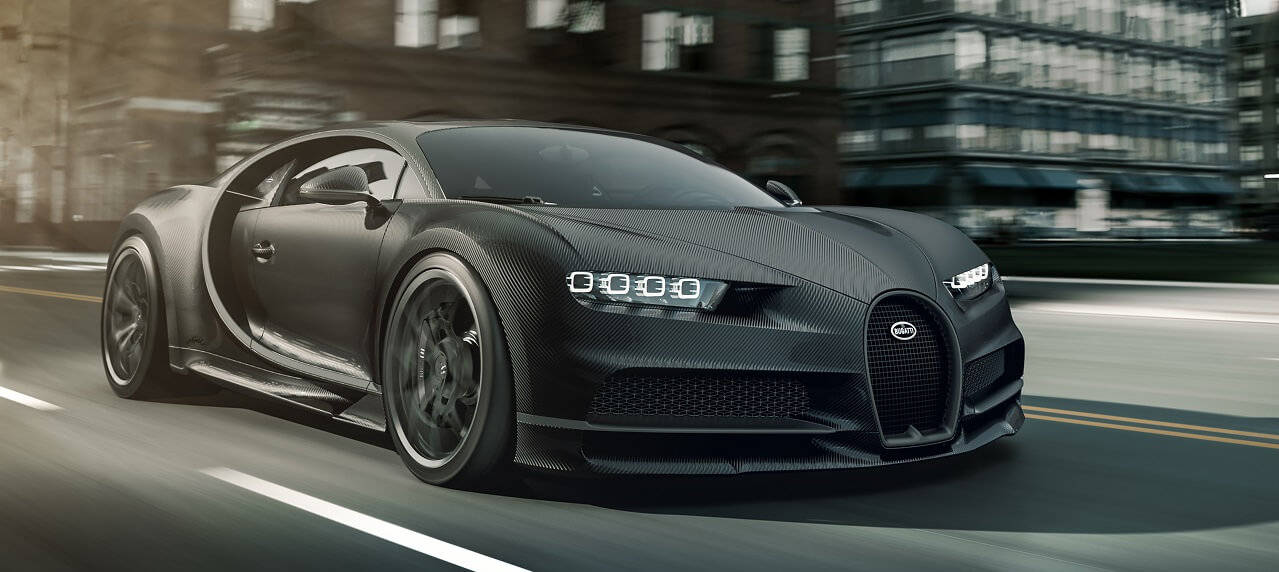 Bugatti has the honor of selling the most expensive car in the world, the La Voiture Noire, a one-off build costing USD 18.7 million (approx. PHP 950.78 million) that was snapped up by an unknown buyer. Now, the French car maker gives more people the chance to have their own blacked out Bugatti with the Noire Elegance and Noire Sportive—two versions of a single special edition for the brand's cheapest model, the Chiron.
With only 20 models to be made, this pair of limited edition Chirons take inspiration from Bugatti's iconic Type 57 SC Atlantic, of which only four were made in the late 1930s. As expected of such rare builds, each model comes fitted with its own unique set of trimmings.
©newsroom.bugatti
The Chiron Noire Elegance is the flashier version, with its entire body decked out in naked carbon fiber. The front radiator grille come in the usual Chiron shape, except they now sport two new mesh designs, capped off with a Bugatti badge made of solid silver and black enamel. The signature C-shaped rear pillar comes in matte polished aluminum, as does certain sections of the engine cover and side mirrors. At the rear fenders near the wheel wells, there's the word 'Noire' stamped in a lighter shade of black, proudly attesting to the car's elite status. The brake calipers also come in black, giving the exterior a true midnight look.
©newsroom.bugatti
The Chiron Noire Elegance interior comes upholstered in (what else?) all black leather. Matte aluminum trims magnify the C-line between the seats, and Noire badging adorns the center armrest, door sills, armrest and headrests.
Like the Elegance, the Chiron Noire Sportive is also all dressed in black, but instead of carbon fiber, it has matte black sheetmetal including front spoiler, grille, and engine cover. The dark finish extends to the wheels and quad tailpipe finishers, which serve as the endpoint for the car's titanium exhaust system.
While the cabin of the Elegance boasts a shiny, sheeny black, the Sportive's interior is quite the opposite—everything is matte, even the leather. No reflective surfaces to be found here—every facet is designed to trap light—it's like peering into a black hole, or the darkness of your soul.
Bugatti is scheduled to begin work on the 20 Chiron Noire special editions in the second quarter of next year. Both are available packages for the base Chiron and the Chiron Sport.