BUYER'S GUIDE: 2018 Kia Rio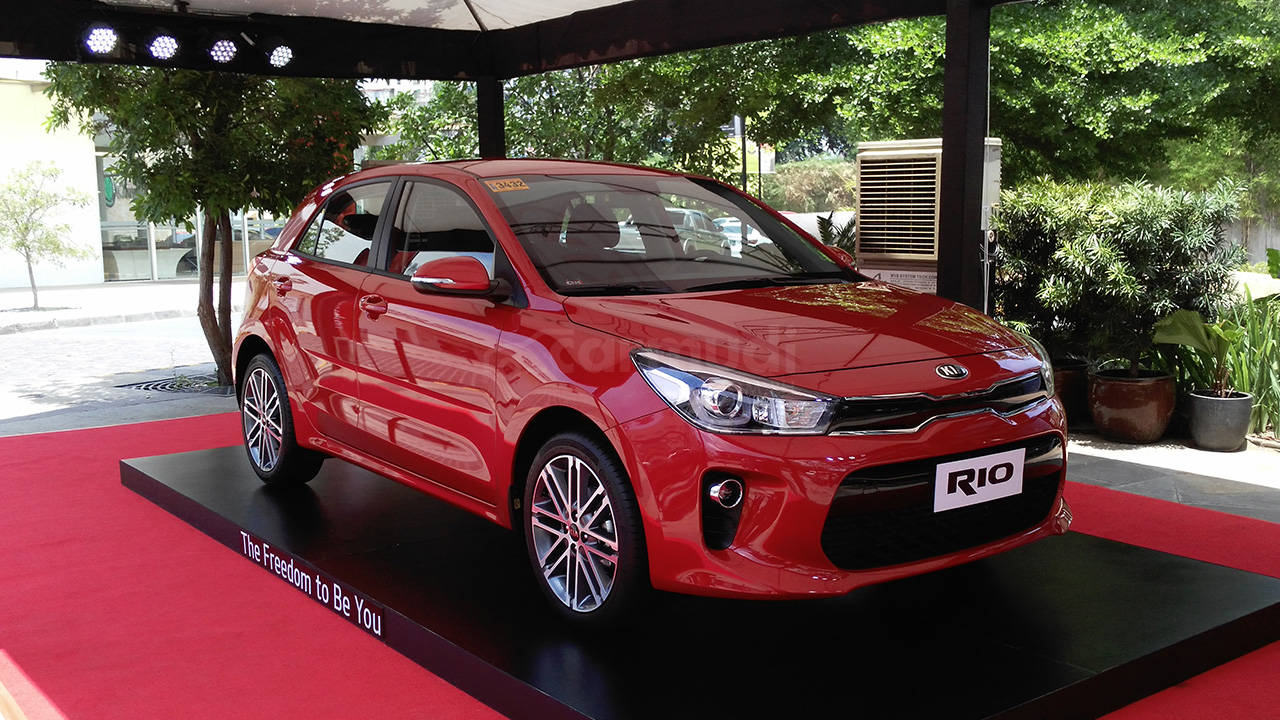 It's a charming subcompact crossover, to say the least. Indeed, one of the things that Kia Rio can boast of is its looks. Not that it stands out differently, though. Much like the European undertones you'll find in this vehicle, it entices the more you look at it. And if you add in a good comfortable driving experience, then you might as well be eating Gnocchi with Pomodoro sauce on a warm sunny afternoon in Tuscany.
Exterior
We've already said it earlier: this is a charming vehicle. What's more, it grows on you the more you look at it. Now restyled with slimmer, upswept bi-headlights, longer bonnet and more vertical C-pillar, the Rio offers a more "agreesive stance" compared to its predecessor. And it's got some serious title to back it up: a Red Dot Design Award last 2017. Getting a nod from this international design organization is serious business.
Interior
The Rio's good looks extends to its interiors. Now cleaner and "less-cluttered", Kia added more upscale materials to make it look more luxurious. And yes--even the plastic materials used inside look good.
The GL AT offers the most elegant surroundings inside--you'll see more leather and alloy here. It also offers sunvisor illumination lamps and audio remote control for the steering wheel. That more than compensates for the standard audio system that all variants offer: an AM/FM Radio, CD, MP3, Aux-in & USB Ports, i-POD Ready, Bluetooth with 4-Speakers.
Convenience
The Kia Rio offers convenient space--and this five-seater's space is decent. There's ample room to move about without feeling too cramped, and if you fully fold the 2nd row seats, then you'll get a good enough space at the back as well. This gives us all the more reasons to splurge on those buy-one-take-one items that you get for half the price.
Performance
This is where Kia Rio undersells itself. Really--the four-speed automatic for its GL, DX, and SL variants are not impressive, especially when its other rivals are already using CVTs and six-speeds. And it doesn't impress us that its uses a torque converter so drivers can override the automatic mode--it's still slow for us.
Its saving grace, however, is its fuel capacity, which is 45 liters. It's far bigger compared to its current rivals, the Honda Jazz and Mazda 2. Still, its maximum output of 100 hp @ 6,000 rpm is lower compared to the rest.
Safety
Aside from the standard dual airbag, keyless entry, and immobilizer, the Rio offers features like rear parking assist system and child anchor ISOFIX for its GL variant. Still, we wish there were more of them on all variants.
Specification
The Kia Rio offers four variants: The GL AT, DX 4AT, SL 4AT, and the SL 6MT. They're fired up by a 1.4 DOHC D-CVVT engine that offers  a four-speed automatic transmission + Shiftronic (except the SL 6MT).
Our Verdict
One of the best things the Kia Rio can offer is comfort on the road. And while its features are not complete, they're more than enough to make sure you're given the best treatment on the road. Don't just expect it to give you a spirited driving experience through and through. If that's what you're after, then you're in for a big disappointment.