BUYER'S GUIDE: 2018 Kia Sportage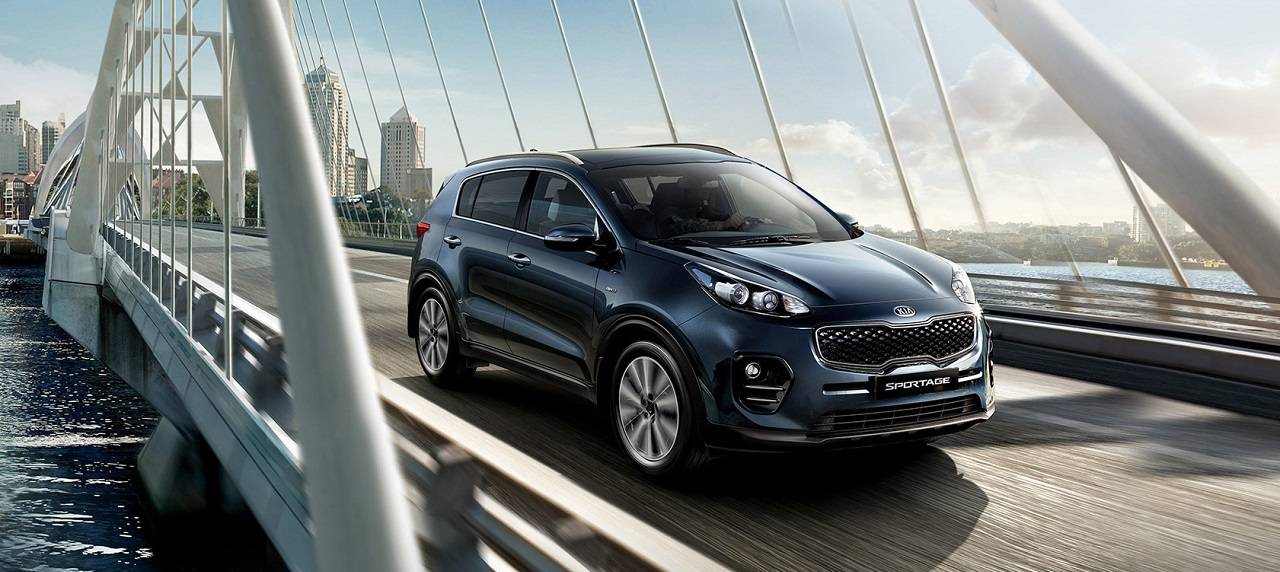 If you're in the market for a compact SUV that offers outstanding connectivity, great equipment value, and terrific infotainment, the 2018 Kia Sportage is instantly a remarkable choice. With a price range of PHP1,475,000 to PHP1,745,000, the Kia Sportage sure has plenty of upscale features. Get to know more about this mid-priced crossover with our 2018 Kia Sportage Buyer's Guide.
Specifications
The 2018 Sportage started off the year with three variants, but Kia dropped the gas-fueled trim sometime during the year, and so currently only two trim choices remain, both of which are diesel-powered: the SL and GT-Line. A 2.0-liter VGT CRDi engine coupled with a six-speed automatic transmission propels this front-wheel drive crossover forward. Power ratings are at 185 hp and 402 Nm. Wheelbase is at 2,670 mm, and ground clearance is at 172 mm. Color options include Black Cherry, Snow White Pearl, Fiery Red, Mercury Blue, Petina Bronze, Sparkling Silver and Mineral Silver.
Exterior
The re-envisioned Sportage serves as a definite design statement from the South Korean car brand, and many have taken notice of its futuristic aesthetics. Nothing else looks like it, especially when looking at its front-end styling. That said, mainly because of its uniqueness, the fascia can be quite the acquired taste, and it's either you love or hate it. The latest Sportage boasts aerodynamic improvements via fog lamp vents at the front and an inconspicuous spoiler at the back. Smart exterior additions include projector type bi-function headlamps, LED fog lamps and taillights, and a Smart Welcome feature that makes it a snap to enter the car and drive off.
Interior
Ergonomic and stylish, the Kia Sportage interior is easily one of the best you can find for the price. The center console design is practical and attractive, the seats are cozy and reassuring, and there's plenty of head and legroom, front and back. The all-new Sportage has a large panoramic sunroof opening, steering wheel-equipped audio remote control, 4.2-inch color TFT LCD, and quality fit and finish all around. As for the infotainment system itself, it's got auxiliary, USB and Bluetooth connectivity and six great-sounding speakers to top it all off.
Space
Now on its fourth generation, the latest Sportage is much larger inside and out than the previous generation was. With an overall dimension of 4,480mm length x 1,855mm width x 1,645mm height (1,655 mm with roof rack), there's plenty of space for all five family members, even if your children are full-grown adults. That said, the Sportage's main duty is in ferrying passengers, and the lesser focus on cargo hauling is made obvious by the limited boot space. Thankfully, you can always make room for bigger payloads via the full folding rear seats.
Safety
As mentioned, the Sportage is primarily a people hauler, and so it comes with a lot of standard safety features for driver and passengers alike. All the basics are accounted for: dual and curtain airbags, ISOFIX child anchors, child safety locks, keyless entry with burglar alarm, and the all-important anti-lock braking system. The top of the line GT-Line trim comes with additional electronic stability control, immobilizer, auto cruise control and parking assist system.
Our Verdict
In the crowded market of SUVs, the 2018 Kia Sportage doesn't really stand out, nor does it need to. Easily one of the best budget crossovers you can get your hands on, the 2018 Sportage is a bargain, especially when you factor in the great number of luxurious accoutrements, stylish looks, and advanced equipment.