Chevron hailed as among Asia's best employers for 2020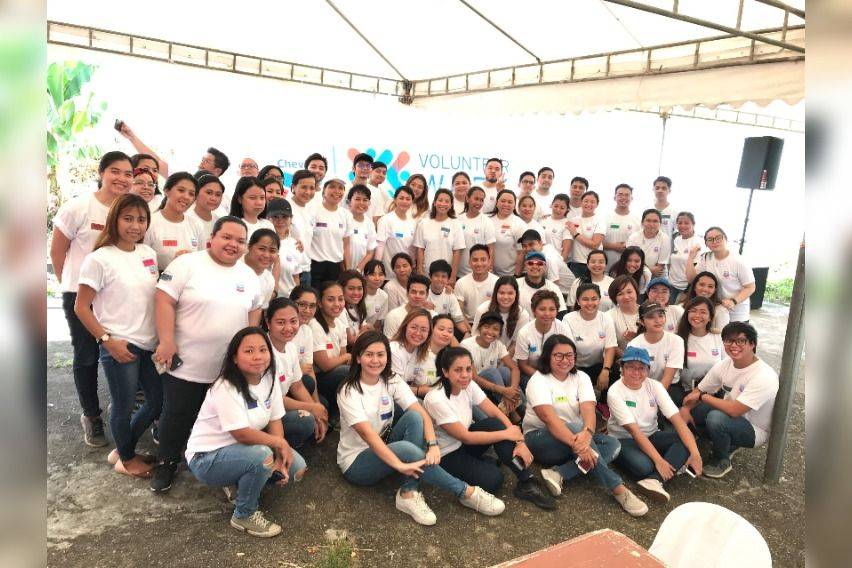 Chevron Holdings Inc. (CHI) bagged two employer recognition awards at the 15th Employer Branding Awards., reflecting their praiseworthy practices and workplace culture.
The two sets of recognition were the "Best Companies to Work For in Asia 2020" by HR Asia and Global Best Employer Brand Award.
Last December 31, CHI was named one of the 'Best Companies to Work For in Asia 2020' by HR Asia, for raising the bar for employee engagement and workplace excellence in the region. HR Asia is said to be an authoritative publication for human resource (HR) professionals.
"Receiving this award even in the midst of these difficult, uncertain times is immensely meaningful. It is a validation of our emphasis on employee safety and well-being, and on diversity and inclusion as the centerpieces of our culture. It inspires us to continue the Chevron Way and to be agile in responding to changing times," CHI General Manager Steven James Callaghan said.
CHI said that only 21 companies out of the 150 that were shortlisted were hailed as winners. The award winners were selected based on the judging criteria by a panel of judges and on a survey conducted among employees across Asia using the publication's proprietary Total Engagement Assessment Model.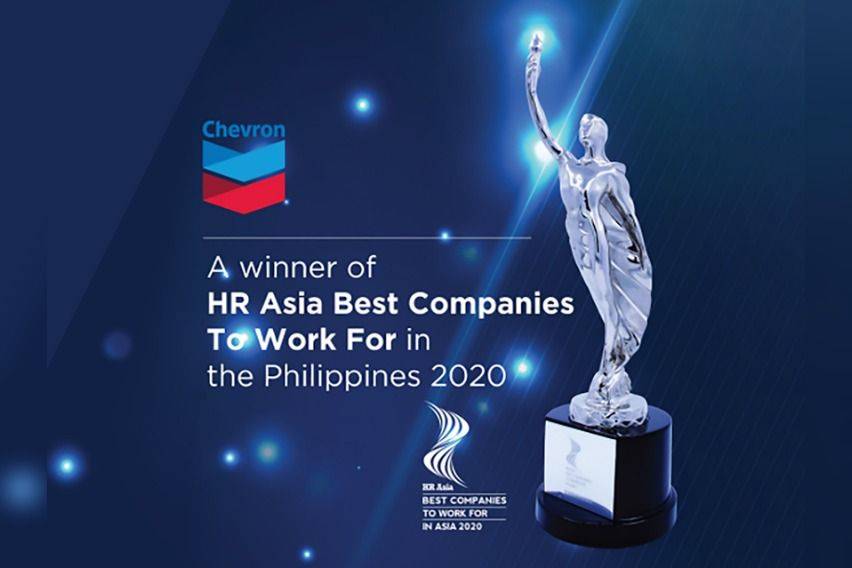 "We are happy to have won the 'Best Companies to Work For in Asia 2020' award. This merit is a testament to CHI's responsible corporate leadership and effective people strategy that endure even amid these trying times. As we all move forward, we will continue to promote a culture where everyone thrives," Chevron Corporation Director for HR Operations Michelle Green was quoted as saying.
Aside from the HR Asia award, CHI was also recognized as Global Best Employer Brand Award at the 15th Employer Branding Awards ceremony last February 16.
The Employer Branding Institute bestows such award to companies that have utilized HR strategies in managing their employees and advancing their professional growth after being assessed based on the ability to translate vision into action for HR strategy, cultivation of competencies to build a future-ready organization, fostering an inclusive company culture, and ensuring effective employee engagement.
To note, Employer Branding Institute is a global organization comprised of senior HR leaders from over 36 countries.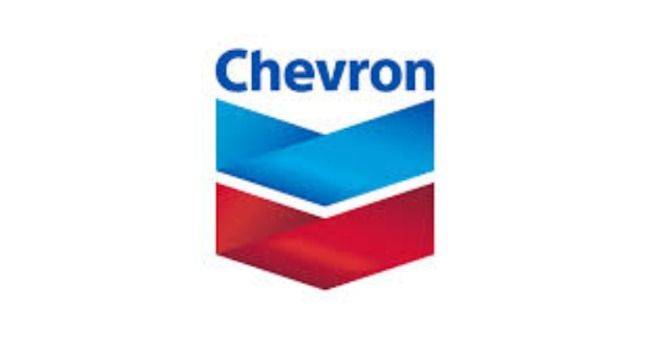 "We are truly honored to be recognized by HR Asia and the Employer Branding Institute as one of the region's top employers. These awards are a reflection of CHI's long-established belief in the power of human ingenuity. We dedicate these to our employees who help make our business viable, "Callaghan added.
But the latest acknowledgments were not the first for CHI. Back in 2018, they were hailed as the Wellness Company of the Year at the Asia CEO Forum for its health and productivity programs for their manpower. They were also recognized by the same award-giving body as one of the Circle of Excellence awardees of the Kalibrr Top Employer of the Year Award in 2019.
Powered by around 1,600 employees, CHI offers its employees development opportunities on top of its competitive compensation and benefits.
Upholding its operational tenet "Do it safely or not at all," CHI ensures the health and safety of its employees and communities where it operates through opening a company clinic and providing full-scale training programs for office safety and wellness programs for its employees. It also offers volunteering opportunities and programs promoting diversity and inclusion.
In response to the health crisis, CHI immediately shifted to work-from-home arrangements. Financial assistance and health consultations are also continuously provided to help them pull through the pandemic.
To also propel the country's recovery, CHI, together with Chevron Philippines Inc. (CPI), donated funds to the Philippine General Hospital Medical Foundation Inc. last year to provide medical supplies for healthcare workers. Last December, CHI also donated funds to help rehabilitate the communities affected by Typhoons Rolly and Ulysses.
Chevron's local arm is the local marketer of Caltex in the country.
Photos from Chevron Philippines Inc.
Also read:
Chevron names new downstream general manager and country chairman in PH
Chevron Extends Help to Taal victims