Cleanfuel now sells motorcycle helmets starting this month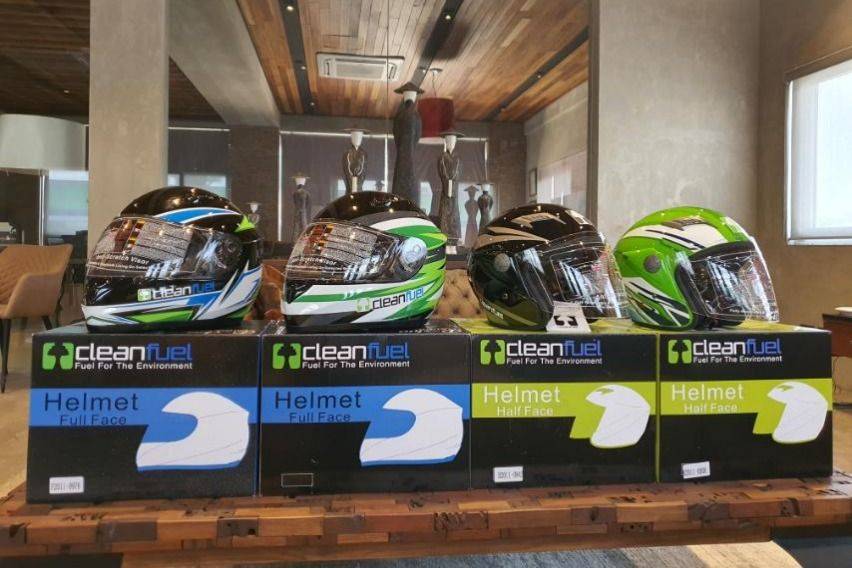 Months after giving it as part of the products offered under VIP Rewards program, independent fuel brand Cleanfuel is now retailing motorcycle helmets in all its stations.
The company announced on its website and social media platforms recently that the helmets can now also bought. "Cleanfuel Helmet is now for sale! Hurry and visit any Cleanfuel station to avail this new offering," Cleanfuel stated in a Facebook post.
In an interview with Cleanfuel Head of Marketing Kris Lim, the move to sell these helmets is to address the clamor of their motorcycle-riding customers who have already seen the products.
"We are excited to announce that our Helmet in our Loyalty Rewards Program is now for sale! Those who usually fuel up at our stations ask our staff about our helmets and most of them wanted to purchase it on-the-spot rather than to wait for their points to accumulate," Lim told Carmudi Philippines.
"By offering it for sale, customers now have the option to buy or acquire it via VIP Rewards if they have already collected the amount of points needed in exchange for it," he added.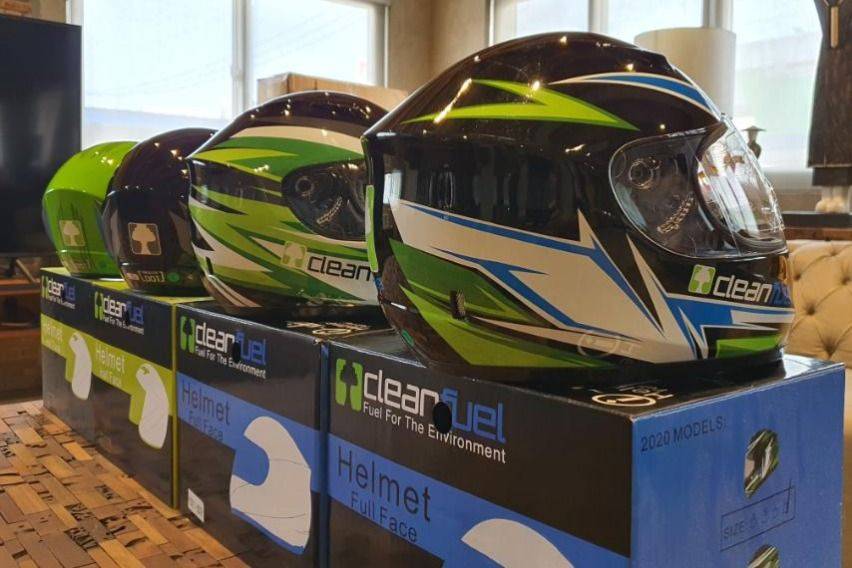 Earlier, Cleanfuel released these uniquely designed helmets after the company saw the increasing number of motorcycles being used around for personal and business purposes. Aside from being a prerequisite when riding a motorcycle, owning your own helmet can also help curb the possible spread of the COVID-19 virus.
Offered in half-face and full-face design, these helmets are offered in six variations. Here are the corresponding prices and points for the said helmets:
Full Black (half-face helmet): P1,500 or 2,100 points;
Black on Gray (half-face helmet): P1,680 or 2,100 points;
Green on White (half-face helmet): P1,680 or P2,100 points;
Black with White dotted (full-face helmet): P1,875 or 2,500 points;
Black on Blue (full-face helmet): P2,080 or 2,500 points, and;
Black on Green (full-face helmet): P2,080 or 2,500 points
Meanwhile, Lim reminded the public on how to earn points in their membership-based program. Cleanfuel VIP cardholders are one point for every liter purchase of Clean91, Premium 95, Diesel and AutoLPG.
Photos from Ruben D. Manahan IV, Cleanfuel
Also read:
Cleanfuel Offers Double Points to VIP Card Holders
Cleanfuel teams up with Puregold for 12.12 Promo
Read All
Featured Articles