Could Senator Pimentel Face Graft Raps for Endorsing Joyride?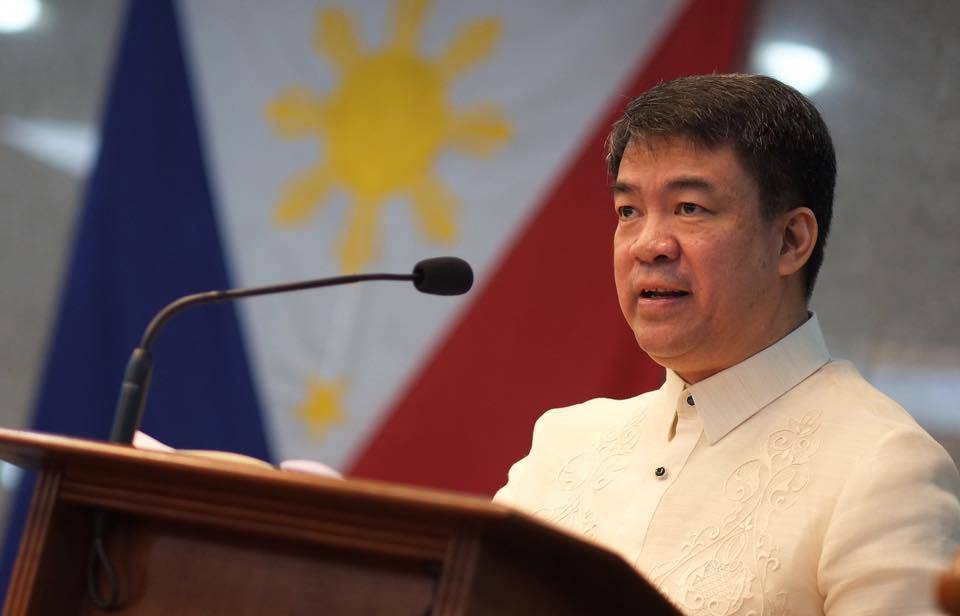 Commuters group lawyers said that Senator Koko Pimentel could be liable for graft charges for endorsing motorcycle taxi mobile app Joyride to the Department of Transportation. During a press briefing, Lawyers for Commuter Safety and Protection Ariel Inton stressed that legislators have no business interceding for a private party that has an application with a government entity.
"Whether overtly stated or not, the letter of Senator Pimentel has the effect of an intercession for the benefit of Joyride," Inton noted. "And based on recent developments, Joyride clearly benefited from DOTrs latest decisions," he added. Inton and Raymond Fortun showed a letter of endorsement from Senator Pimentel for We Move Things Philippines (Joyride) to participate in the pilot implementation. The letter was received at the DOTr Secretary's office September 3 last year.
Attached is the letter of Joyride president Sherwin Yu addressed to Tugade. Both Inton and Fortun raised that though Yu already mentioned in a press conference that he and Pimentel's wife Katherine Yu are related as mentioned in Joyride's press conference, Yu and Pimentel are family friends. Meanwhile, Atty. Trixie Cruz-Angeles, who also attended as resource person at the event, showed a Google Maps photo of a huge in Marikina before it was converted to Joyride's onboarding facility. The photo, which was taken by Google Maps in January of 2019, showed a huge sign with Pimentel's photo and signature. Angeles then showed a recent photo of the same facility which is now being used by Joyride.
"So all these beg the questions: What is the real connection of Senator Koko Pimentel to Joyride?Are Neil Sherwin Yu, the president of Joyride, and Kathryna Yu-Pimentel, the wife of Senator Pimentel, related since they share the same surname? " Angeles asked. "Another very important question is this--if Senator Pimentel was just a family friend of the owners, would he risk being accused of graft just to do a friend a favor?" Angeles added. Irregularities with TWG? It was also during the same media briefing where Inton and Raymond Fortun cited some some irregularities pertaining to the motorcycle taxi study. Fortun said that during the first issuance of General Guidelines for the Pilot Implementation of Motorcycle Taxis, it was under the Department of Transportation. "First of all, they came up with a new Department Order or DO dated December 19, 2019, constituting a new Technical Working Group or TWG composed only of representatives from government agencies. The original civil society stakeholders were effectively eased out," Fortun revealed. Fortun also said that the new DO constituted the new TWG and appointed LTFRB Board member Antonio Gardiola Jr. as TWG chair. "But, the funny thing about it is that it was not only printed using an LTFRB letterhead (and not a DOTr letterhead), it was signed by Mr. Gardiola himself as the new chairman of the TWG and LTO Asec. Galvante," Fortun shared. "This means that Mr. Gardiola appointed himself as the TWG chairman in his capacity as the TWG chairman," Fortun added. Aside from that, Fortun said that although the new DO that included the constitution of the TWG was signed on December 19, the new TWG has already been meeting since November 20th, without involving the original members. "The DOTr and the LTFRB were all willing to do all these irregularities just so they can accommodate two new players and cut down the competitiveness of the pioneer player," Inton noted. "This begs the question, why is the DOTr seemingly favoring the two new players while putting undue pressure on Angkas? What are the reasons?" he added. "And why is Joyride insisting that there needs to be another player in the test run so that data will come from two different sources even though their business model is almost an exact replica of the Angkas business model? Fortun raised. "A lot of things are unclear as of the moment, and we rely on our friends in media to dig further to find out the truth in the interest of transparency. What is clear, however, is that there was an effort by Senator Pimentel to intercede for Joyride, particularly in light of current decisions by the DOTr that seem to favor them while putting pressure on Joyrides main competitor," Inton stressed. Further, Inton suggested said that since it is under a study for Congress to enact a law that would allow motorcycles, the Congress should take a look at the issue sorrounding the program. Also read: Joyride Clarifies, No Govt Official Backing Its Entry
TWG: MC Taxi Pilot run cap for 'Monitoring' Only
LTFRB reminds Angkas: This a Pilot Run