DOTr Free Ride for Health Workers breaches 1M ridership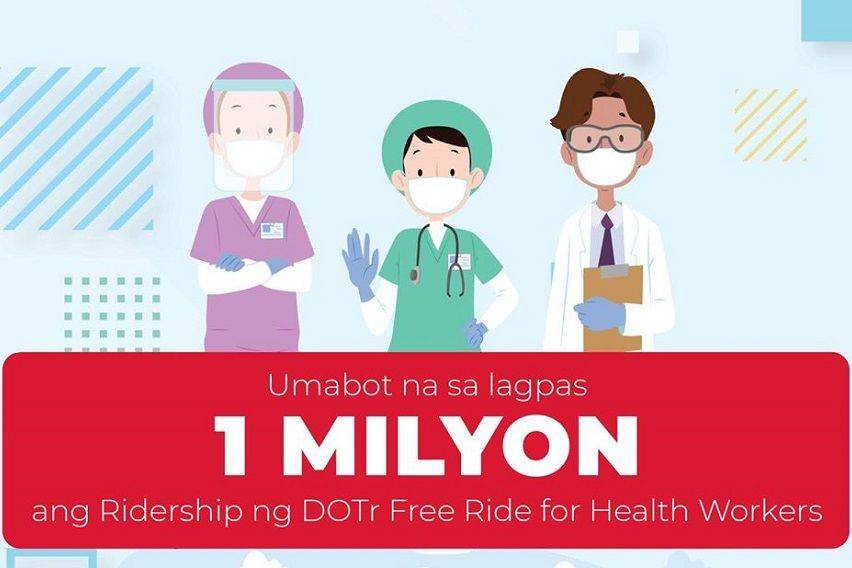 The Department of Transportation (DOTr) announced that its Free Ride for Health Workers Program, which provides point-to-point buses to frontliners and healthcare workers, has now served over 1 million of medical professionals, helping them get to their respective destinations safely and on time.
As of May 31, the DOTr program, launched back in March, has reached a nationwide ridership total of 1,015,770, with 266,533 ridership in the National Capital Region (NCR) and Greater Manila area and 749,237 from the provincial regions.
Starting off with just three routes, the program ballooned to 19 routes in Luzon, and even extended to provincial cities.
"The role of our essential frontliners, enforcers and drivers is no joke. Every day they risk their lives for the welfare and safety of health workers who in turn help to save lives and continue to fight COVID-19 disease," DOTr said in a statement announcing the milestone.
"We are grateful for the sacrifice of service for the ongoing operation of the DOTr Free Ride Service for Health Workers," the statement added.
DOTr went on to express its heartfelt thanks to those who supported the initiative, among them Petron Corporation, who has been providing fuel subsidy since April 13 and extended the service to June 15.
"I am happy to report that the DOTr Free Ride for Health Workers Program breached the 1-million total ridership nationwide on 30 May 2020. Petron, as one of our partners in this endeavor, has been instrumental in reaching this milestone," DOTr Undersecretary for Administrative Affairs Artemio Tuazon Jr. said in a public address.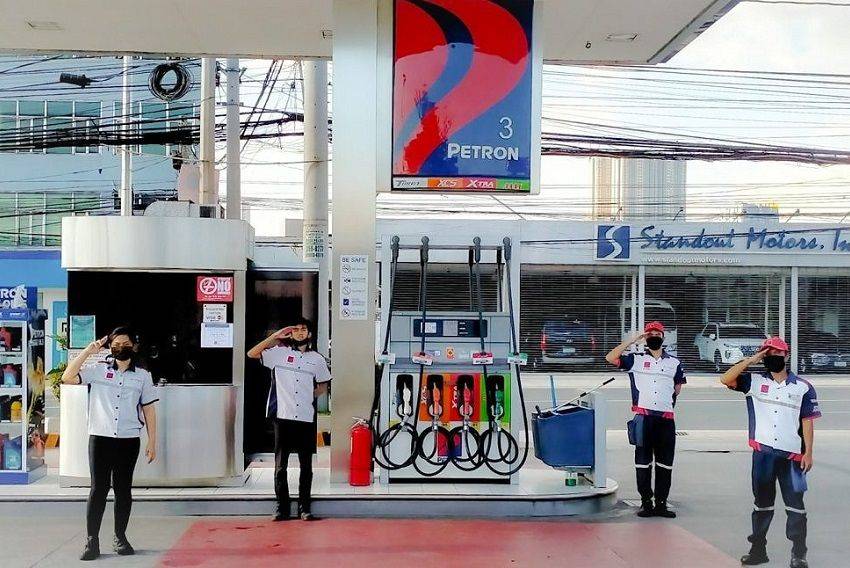 "Thus, the extension of the fuel subsidy is a welcome development. Secretary Tugade, and the whole of DOTr, are grateful for Petron's generosity to extend the assistance until June 15, for this will come a long way to further help our health workers, especially now that the NCR and its neighboring Regions have been placed under GCQ," Tuazon Jr. added.
Aside from Petron, the DOTr also teamed up with other oil firms such as CleanFuel, Total Philippines, Phoenix Petroleum, and Seaoil Philippines.
Earlier, Cleanfuel and Phoenix have also extended their fuel subsidy programs.
DOTr also thanked other companies for their support.
"Taos na pasasalamat po ang nais iparating ng Kagawaran sa PLDT Enterprise, Vectras Inc., sa Google Philippines, at sa sakay.ph dahil naging posible at mas pinadali para sa ating mga frontliners na malaman ang LIVE LOCATION at ruta ng mga bus units," DOTr relayed in a Facebook post.
DOTr also acknowledged the help of bus operators including M Transport, San Agustin, MetroExpress, RRCG, Megaworld Corp. (Citylink), Precious Grace Transport, Ceres Transport, Jac Liner, Dagupan Bus, St. Rose Transit, Hafti Transport, Jasper Jean, Pascual, Hi-Star, Pamana, Ube Express, G-Liner, Thelman Transit, and Manrose, among many others.
Photos from Petron and Department of Transportation Facebook pages
Also read:
Hyundai Announces World's First Continuously Variable Valve Duration Engine
CES 2020: Nissan Uncovers All-Electric All-Wheel-Drive Twin Motor System
Car Articles From Zigwheels
News
Article Feature
Advisory Stories
Road Test