DPWH: 'Build, Build, Build' created 1.48-M jobs despite pandemic
More than 1.48 million jobs have been provided to Filipinos nationwide under the government's Build, Build, Build (BBB) program amid the restrictions to curb the COVID-19 pandemic, the Department of Public Works and Highways (DPWH) shared.
In a statement, the agency provided a total of 1,482,119 jobs from March 2020 up to August 2021.
"As announced before, BBB will be one of our key drivers toward economic recovery. We are glad that indeed infrastructure projects across the country were able to provide the much-needed livelihood opportunities, more so during this pandemic period," DPWH Secretary Mark Villar was quoted as saying.
Below is the breakdown of the total jobs generated by the program in Luzon:
24,560 jobs under the DPWH Unified Project Management Office (UPMO)
70,661 through the DPWH National Capital Region
72,168 in the DPWH Cordillera Administrative Region
65,716 in the DPWH Regional 1
65,529 in the DPWH Region 2
125,330 in DPWH Region 3
74,252 in DPWH Region 4-A, 181,501 in DPWH Region 4-B
213,089 in DPWH Region 5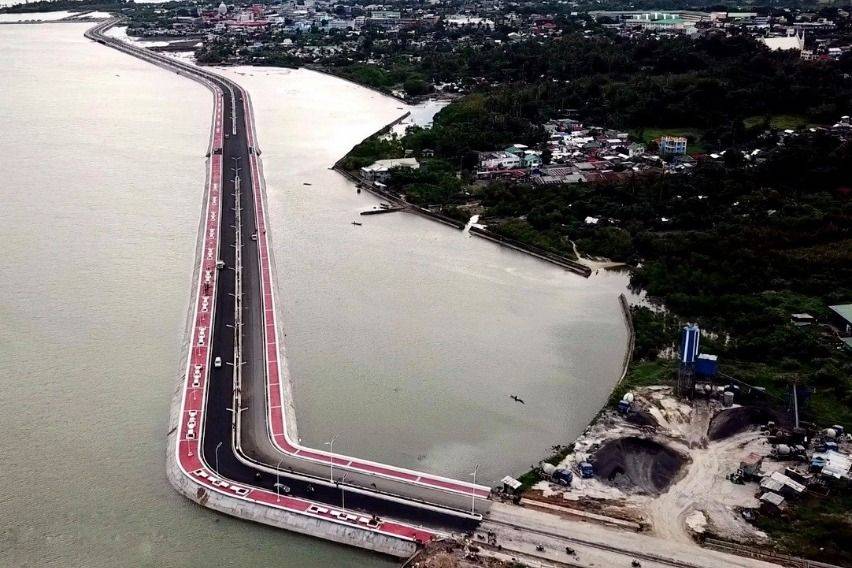 Meanwhile, the department had 250,102 jobs prepared in Visayas, which is composed of 120,749 in DPWH Region 6; 73,148 in DPWH Region 7; and 56,205 through the DPWH Region 8.
Lastly, Mindanao realized a total of 345,887 jobs with 81,188 coming in DPWH Region 9, 97, 466 in DPWH Region 10, 106,027 in DPWH Region 11, 38,930 in DPWH Region 12, and 22,276 by the DPWH Region 13.
Further, Villar noted that the DPWH is anticipating that the number of jobs will further increase by yearend, claiming that "there are still a lot of vital projects scheduled for implementation."
Photos from the Department of Public Works and Highways
Also read:
Drilon says Build, Build, Build a 'dismal failure', Panelo shrugs off claims
DPWH to Build More Roads, Bridges to Ease Metro Manila Traffic
DPWH: Priority public infrastructure projects to continue despite ECQ, smaller projects to halt