Everything you need to know about vehicle emission testing in the Philippines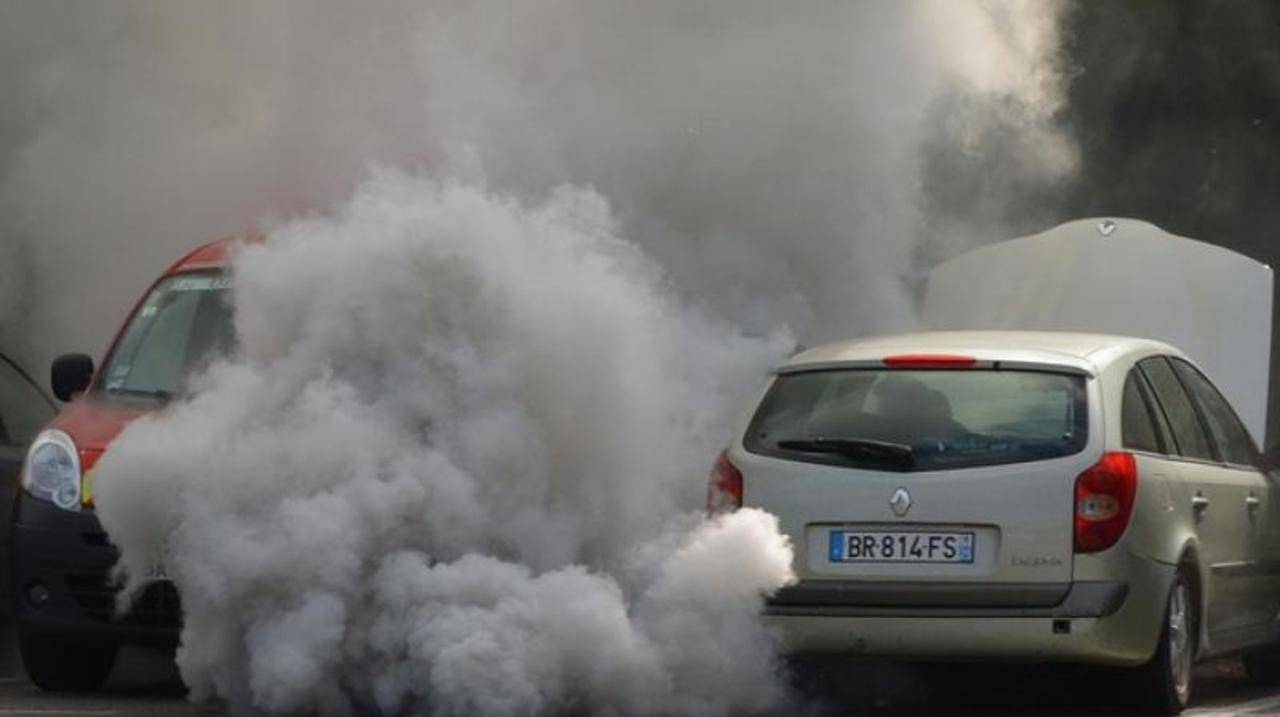 The Clean Air Act, or Republic Act 8749, requires all owners to have their vehicles emission-tested and certified. You can do this by going to any Private Emission Testing Centers (PETCs) accredited by the Land Transportation Office (LTO).
Generally, Vehicle Emission Testing Centers with one lane only are allowed a maximum of 80 tests per day, while those with two lanes are allowed 160 tests per day. What this means here is that if you want to make sure you finish your testing the same day, then choose those that offer more tests--the ones with two lanes. That way, you're sure they can accommodate you even if you arrive a bit late during the day.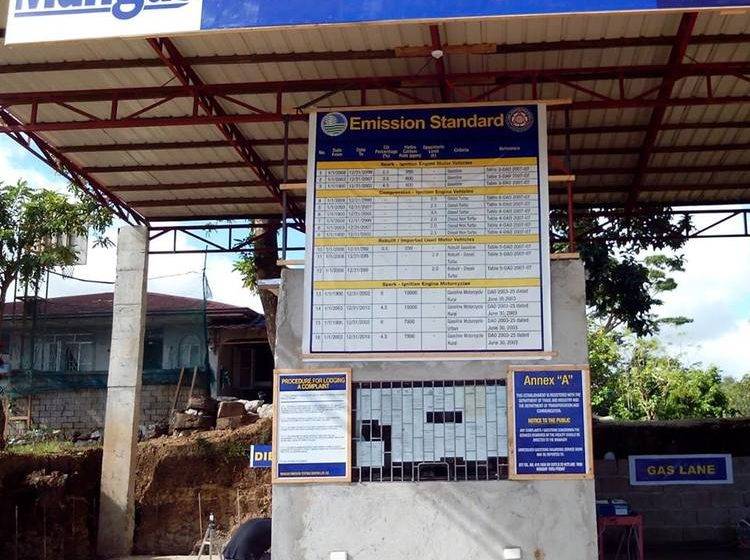 Taken from Mangas Emission Testing Center's Facebook Page
Speaking of late, do your best to make sure you arrive there as early as possible. It's good to be first among the number of other vehicles with the same renewal schedule as you do, because 1) the person doing the test would most probably be still in a good mood (fingers and toes crossed here), and 2) it's great to be one of the first ones to leave early (and watch the re-run of Game of Thrones, Final Season).
So without further ado, here's what you need to know when getting an emissions test:
Emissions Testing Process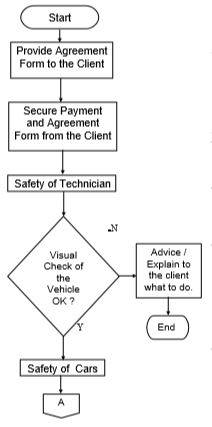 Taken from Envirotest Inc. and ATSI_PETC Emissions Testing Center
Step 1

: Agreement Form

The Emissions Testing Center will give you an Agreement Form for you to sign.

According to Envirotest Inc. and ATSI_PETC, the Emissions Testing Center should discuss and explain the key points in the smoke emission test. You will also need to sign an Agreement Form before the actual test itself.
Step 2

: Secure Payment and Form

You will have to pay the fee and submit the Agreement Form
Step 3

: Visual Check of the Vehicle

The technician will first make a visual inspection of the car to see if it's okay. They will check for the following:
PCV should be present
Exhaust system (no holes/leakage)
Air cleaner should be present
What if your vehicle lacks these? Then the technician will advise you what to do next. This will be the end of your emissions test for now.
Step 4

: Actual Emissions Testing

Taken from Envirotest Inc. and ATSI_PETC Emissions Testing Center
If you pass the initial visual check of the vehicle, than a technician will place an exhaust gas sensor (connected to an exhaust gas analyzer) to your vehicle's tail pipe. This equipment will check your exhaust system, and will reveal your Hydrocarbon (HC) (shows the amount of unburned fuel emitted by the exhaust) and Carbon Monoxide (CO) (an odorless, colorless gas that can kill you) levels via a computer print-out.
HOW THE VEHICLE EMISSIONS TESTING CENTER RATES THE VEHICLE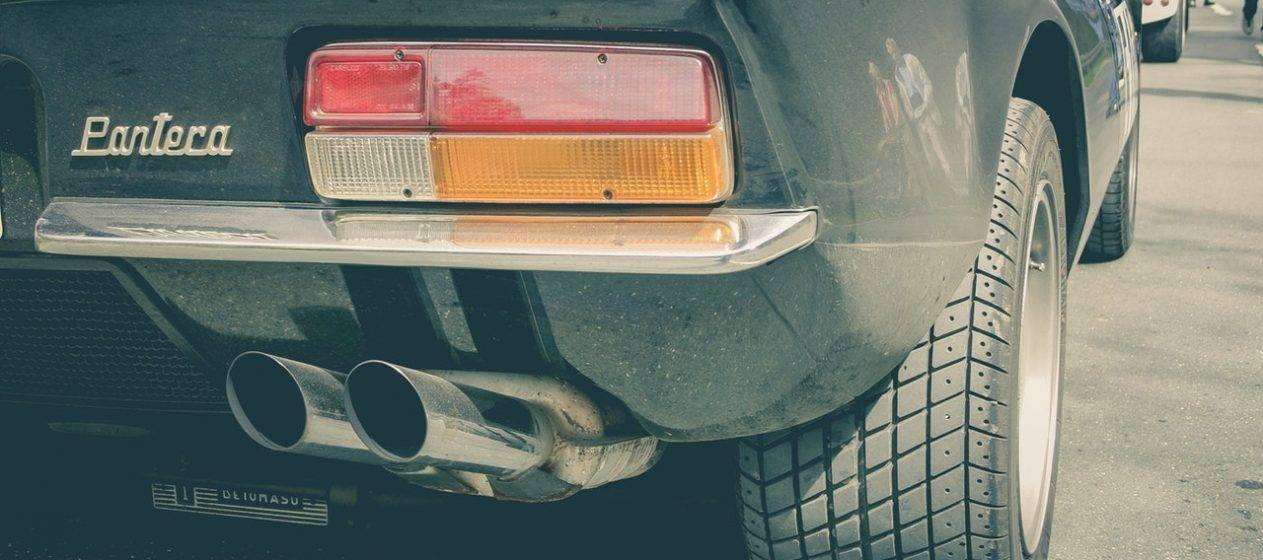 The Department of Transportation (DOTr) doesn't require emissions testing centers to have limits on fuel size, fuel brand, or even vehicle type. However, what they do include in their assessment are the ages of the vehicles (how old or new they are) and their technical weight.
The DENR Administrative Order No. 2015-04 now has a stricter emission standard for its carbon monoxide (CO), hydrocarbon, oxides of nitrogen, and particulate matter for new passenger (light – and heavy – duty) vehicles. The Order sets the following guidelines (according to the Constitution):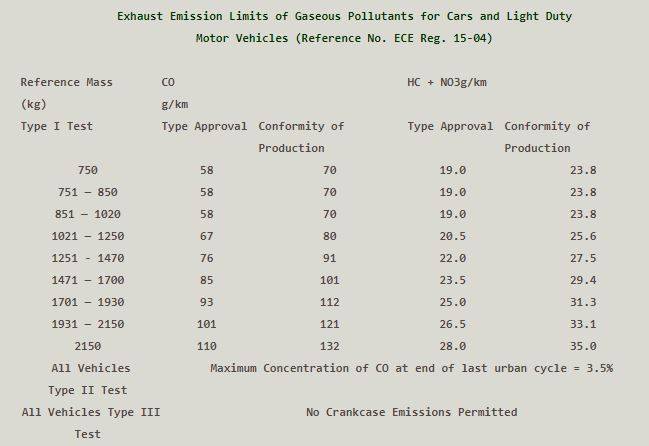 @www.chanrobles.com

@www.chanrobles.com

@www.chanrobles.com
Opacity under free acceleration should not exceed the approved level by more than 0.5 m-1.
Fuel evaporative emissions for spark ignition engines shall not exceed 2.0 grams per test.
For motorcycles, CO emissions at idle shall not exceed 6 percent for all types.
Step 5

: Passing (or Failing) the Test

Those who pass the test are given a Certificate of Emission Compliance for Passed Testing and are entitled to renew their vehicle registration. Those who fail will be issued a Certificate of Emission Compliance.

Now here's the question on everyone's mind: How can drivers prepare their vehicles during the emissions test day so their odds of passing the examination increases?

Mr. Wilbert Piñano of the Envirotest Inc. and ATSI_PETC suggests that owners keep their vehicles well-maintained before they go to the emissions day test itself. So if you're up for testing, make sure to change your oil and do an engine tune up prior to the test day itself. Also, make sure that your vehicle is clean--read Step 3 again to know which parts are usually inspected before you take the actual test.

Need to know the nearest PETC in your area? The Department of Trade and Industry (DTI) provides a comprehensive list of accredited PETCs here.

Updated by Wilbert Tan on July 6, 2020
Also read:
Original OR/CR no longer necessary for emissions testing