Five Songs To Make You Road-Trip Ready Post-ECQ
How's life under quarantine? Are you up to your eyeballs doing nothing? Bet you're just itching to hit the road and do some long distance driving once the quarantine lifts this April 13 (although that remains a big IF). Should that happen though, we imagine the joy and relief that everyone must feel when our country finally beats the Covid-19 pandemic.

Our empathies go out to those hardest hit by the disease, from lost jobs, to lost income, to lost loved ones. Nevertheless, the Filipino indomitable spirit has prevailed over large scale disasters and adversities before, and we've certainly endured calamities worse than this. So when it's finally over, we expect that those who suffer terrible losses during our country's terrible ordeal will still find it in their heart to remain hopeful for the future.

Speaking of hope, there are few better ways to celebrate it than going on a road trip with a playlist on full blast, and so we came up with this list of tunes on Spotify to immediately play on your car's Apple- or Android-compatible infotainment system the moment quarantine lifts, with your windows rolled down doing your best William Wallace impersonation.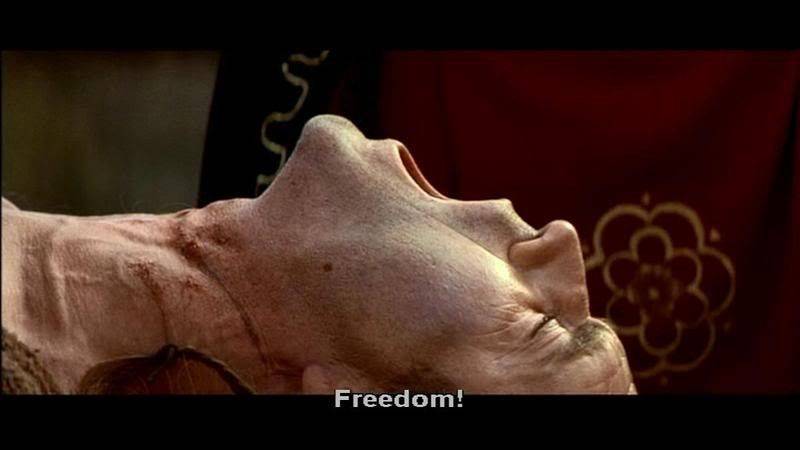 Free Fallin' (Tom Petty)
And I'm free
Free fallin'
Now I'm free
Free fallin', fallin'


A song that originally started out as a joke (songwriter
Tom Petty
originally wrote the song to make his collaborator, Jeff Lynne, laugh), this song has been immortalized when
Tom Cruise
sang it in the movie,
Jerry Maguire
. In that scene, Cruise's character can be seen fiddling with the radio dials before the song comes up, and when it does, we get cinematic gold. Though the term freefalling has a somewhat negative connotation, the Jerry Maguire scene cements the song as an anthem for freedom more than anything else.
Shake It Off (Taylor Swift)
But I keep cruising,
Can't stop, won't stop moving
It's like I got this music in my mind,
Sayin' it's gonna be alright
The coronavirus pandemic has caused major disruptions to everyone's daily life, with
cancelled events
,
work shutdowns
, and
travel restrictions
preventing everyone to live their lives normally. Drive away those month-long self-isolation blues with
Taylor Swift
's most successful song, "Shake It Off." As one of the rare tunes on the pop superstar's portfolio of hits that's not about a boy, it's an instantly likable song, and there's no action more apt to do when you finally get out of the house than to 'shake it all off,' so to speak. If this upbeat dance tune doesn't get those hips swinging, it'll at least get your foot tapping. Just make sure to do neither while you're behind the wheel.
Overdrive (Eraserheads)
Gusto kong matutong mag-drive
(Kahit na wala akong kotse)
Gusto kong matutong mag-drive
(Kahit na walang lisensya)
If you're someone who likes to head out to various summer destinations every time the warm months roll in, then this ode to road travel turns into a nostalgic tearjerker should you find yourself listening to it while the quarantine is still active. For sure, hearing the words
beach, burger, fries, tapsilog, siopao, and girlfriend
are going to make you bawl in misery. Nevertheless, the
Eraserheads
' take on
The Beatles' Drive My Car
is an essential song to include in your end-of-quarantine driving playlist given its relevance, especially if you've
had your car holed up for so long
.
Magbalik (Callalily)
'Di na alam ang gagawin
Upang ika'y magbalik sa'kin
Ginawa ko naman ang lahat
Bakit bigla na lang naghanap?
The world keeps on turning even when humankind is at a standstill. As the most popular song in
Callalily
's repertoire, it's safe to assume that someone in your family (maybe you) knows its lyrics by heart. Once the unmistakable distorted guitar lick kicks in (considered
The Forbidden Riff
among six-string circles), you can't help but feel uplifted by the song's message of urgency and optimism. And optimism is something that we can definitely use in these trying times. Tulad ng mundong hindi tumitigil sa pag-ikot, hopefully, when we finally have the coronavirus beat, we can all do a '
magbalik
' to the lives we used to know.
Chariots of Fire Main Theme (Vangelis)
On the day that the government announces that ECQ has been lifted, make sure to have this instrumental tune playing on your car's audio system volumed out as your garage door opens and the sunlight starts to trickle in. When you finally pull out your car from the driveway or parking lot,
be sure to drive as if you're in a slow motion music video
with this song on the background. It'll make the whole experience feel more epic.
Also Read: