Ford shows off 1,400hp all-electric Mustang Mach-E prototype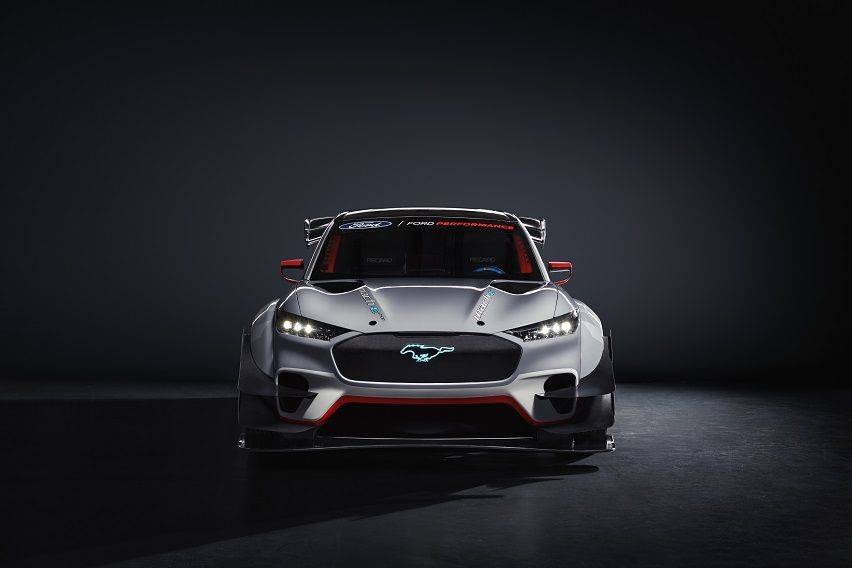 Ford Motor has unveiled a race car version of the upcoming Mustang Mach-E electric vehicle (EV) with 1,400hp and an estimated 260kmph top speed.

According to the brand, the all-electric Mustang Mach-E 1400 – a one-off prototype developed in collaboration with RTR Vehicles, is meant to push the performance boundaries of electric propulsion. The result of over 10,000 hours of collaboration, the racer is "aimed at bridging the gap between what an electric vehicle can do and what customers tend to believe it can do."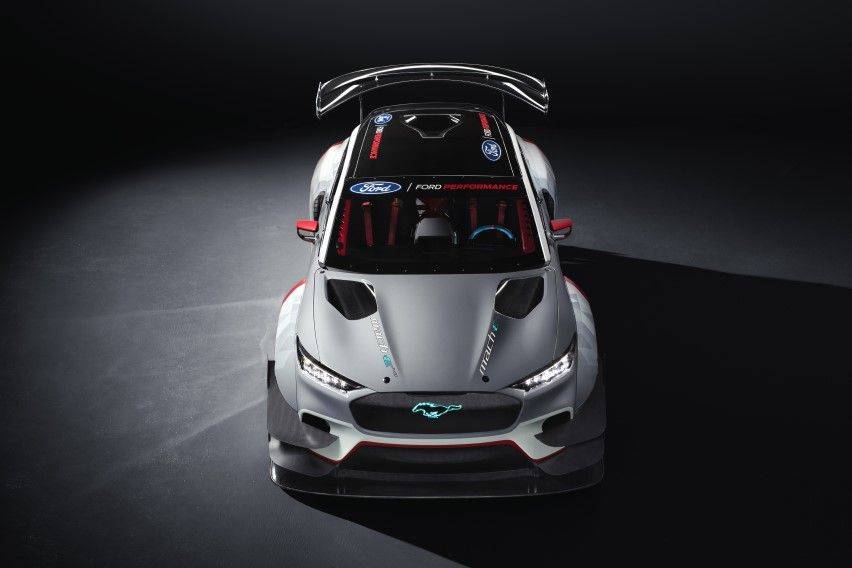 Imbued with a wide rear wing, massive aerodynamic add-ons, and a whopping total of seven electric motors, the Mustang Mach-E comes with the description, "an all-electric road rocket that shows just how much performance can be harnessed without using a drop of gas."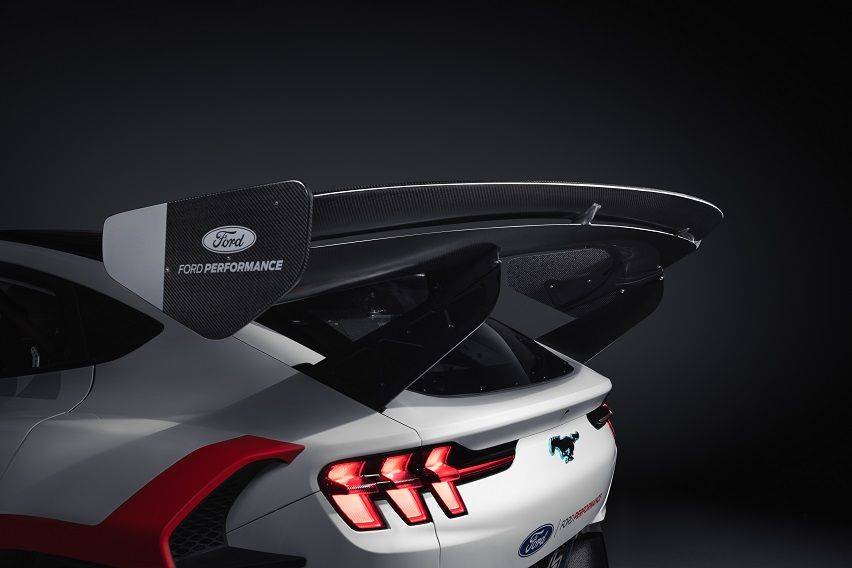 Powering the array of electric motors is a relatively small 56.8kWh battery that holds about 75 percent of the capacity of the one found in the regular Mustang Mach-E. Ford claims this battery pack is designed for "ultra-high performance and high discharge rate," with a liquid-cooling feature thrown in to allow for fast charging.

As one can imagine, seven motors take up a lot of power, and though we'd like to know the racer's electric range, unfortunately, the Blue Oval declined to divulge that particular information. This's acceptable, considering that the vehicle is only meant to be a prototype for showcase purposes and not really meant for public consumption.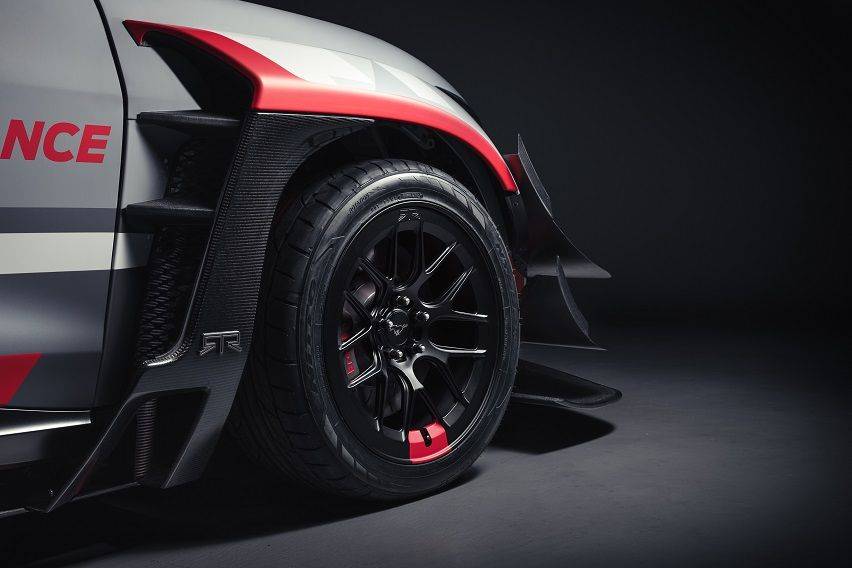 "Now is the perfect time to leverage electric technology, learn from it, and apply it to our lineup," said Ron Heiser, chief program engineer, Mustang Mach-E. "Mustang Mach-E is going to be fun to drive, just like every other Mustang before it, but Mustang Mach-E 1400 is completely insane, thanks to the efforts of Ford Performance and RTR."

For those who want more juice out of their Mustang Mach-E, Ford's upcoming car will have a performance trim called the GT, housing five less electric motors than the Mach-E 1400. Despite the reduced power, the Mustang Mach-E GT is still good for an impressive 459hp and 830Nm of torque.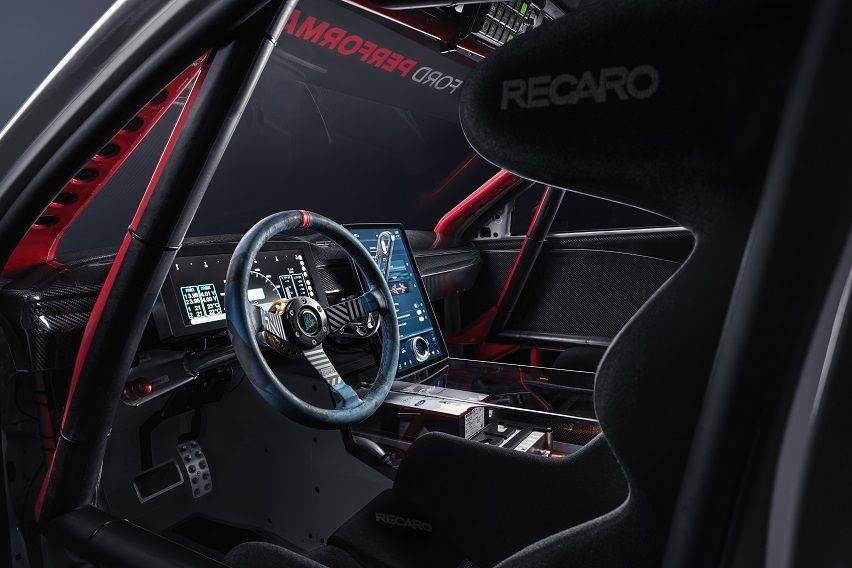 We don't know if and when the Mustang Mach-E will be available locally yet. For now, Pinoy car buyers will have to settle for a combustion engine Mustang, valued at PHP2.86 to PHP3.72 million when bought new.