Top 24 Fuel Efficient Cars In The Philippines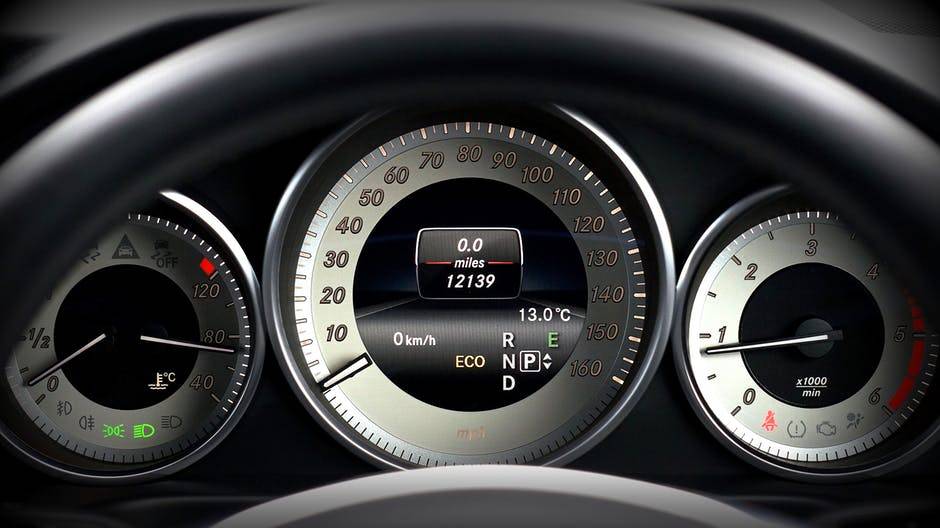 Fuel efficiency is among one of the most important deciding factors car buyers look for in a car, especially for sub-compacts, mid-size or family cars. A market research study in the US revealed that 84 percent of car customers consider a car's fuel economy when making a purchase.
Filipinos, for their part, are also following this trend because of their practicality and the fact that the cost of fuel has steadily risen for the past decade. Fuel efficient cars can save their owners not only on the price of gasoline, but also on the time spent refilling the gas tank.
For this reason, Carmudi Philippines has come up with a list of some of the most fuel efficient car models that are currently marketed in the country. In descending order they are:
1. Suzuki Celerio 1.0 MT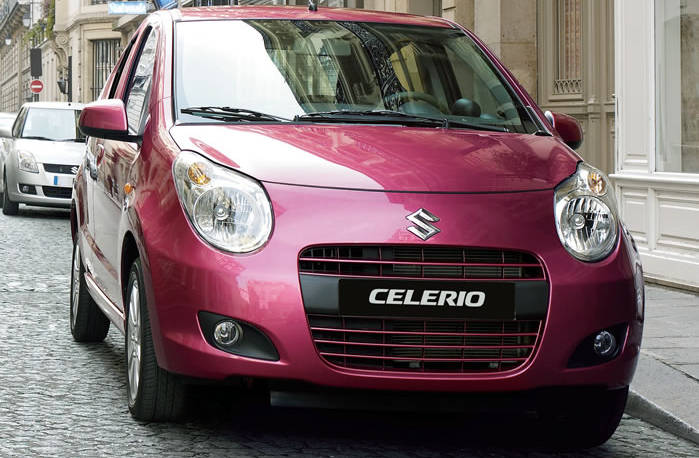 ©Suzuki Chile/Flickr
Suzuki has just established its dominance over the fuel efficient cars with the entry of the Celerio. This small city car has a 34.34 km/L fuel economy inching away the crown from its compatriot the Alto. A brand new unit of this car costs P538,000.
View Price List
2. Suzuki Alto 0.8 MT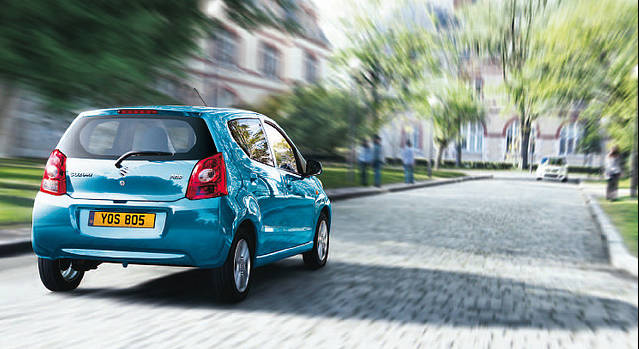 ©Suzuki Cars/Flickr
The Alto, a mini car hatchback, has one of the lowest engine displacements in the local car market. But what it lacks in horsepower it makes up for in the amount of fuel it saves. Its 0.8 Liter SOHC Inline 3 gasoline engine has a stellar fuel efficiency of 34 km/L. Consequently, the Alto is also one of the cheapest car at P388,000 for a brand new unit.
View Price List
3. Honda Jazz 1.5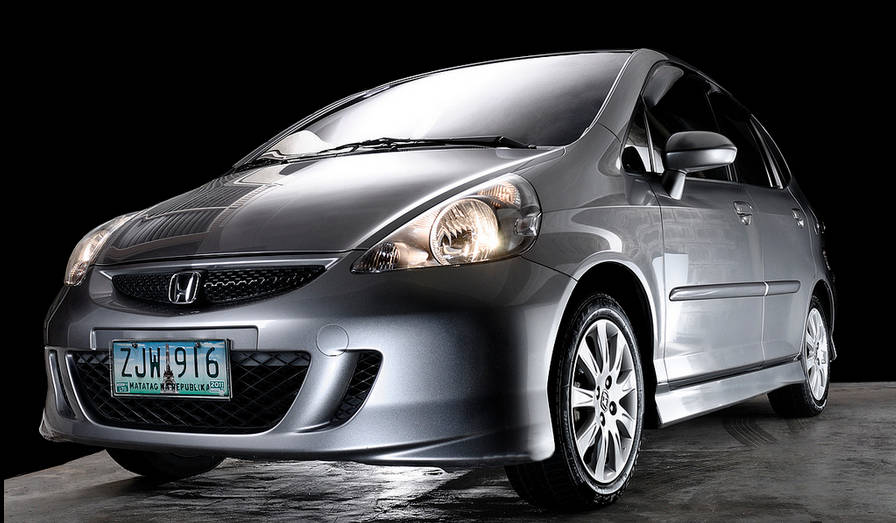 © RJ Remulla/Flickr
The Jazz is one of the Philippines most beloved subcompact hatchbacks. This car has a 1.5 Liter SOHC I4 gasoline engine which consumes fuel at 27.58 km/L rate. This upscale car model can be bought at P857,000 for brand new units.
View Price List
4. Lexus CT 200h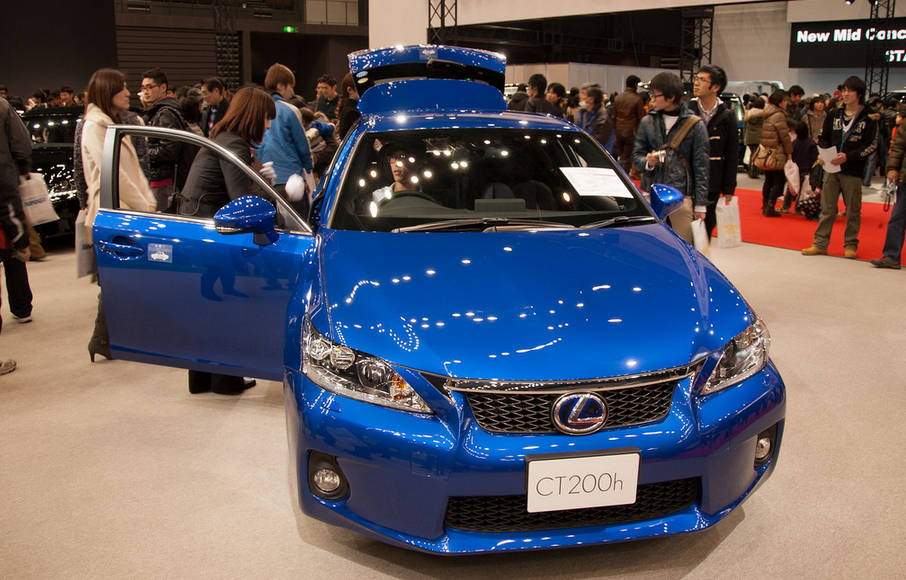 © Tomokatsu Yukishita/Flickr
Another entry from Toyota, this time from its luxury car division. This compact executive hybrid electric hatchback is equipped with a 1.8 liter DOHC 16-valve I4 gas-electric engine and has a fuel consumption of 27.58 km/L. A brand new entry level CT 200h has a hefty price tag of P2.358 million.
View Price List
5. Ford Fiesta 1.0 Ecoboost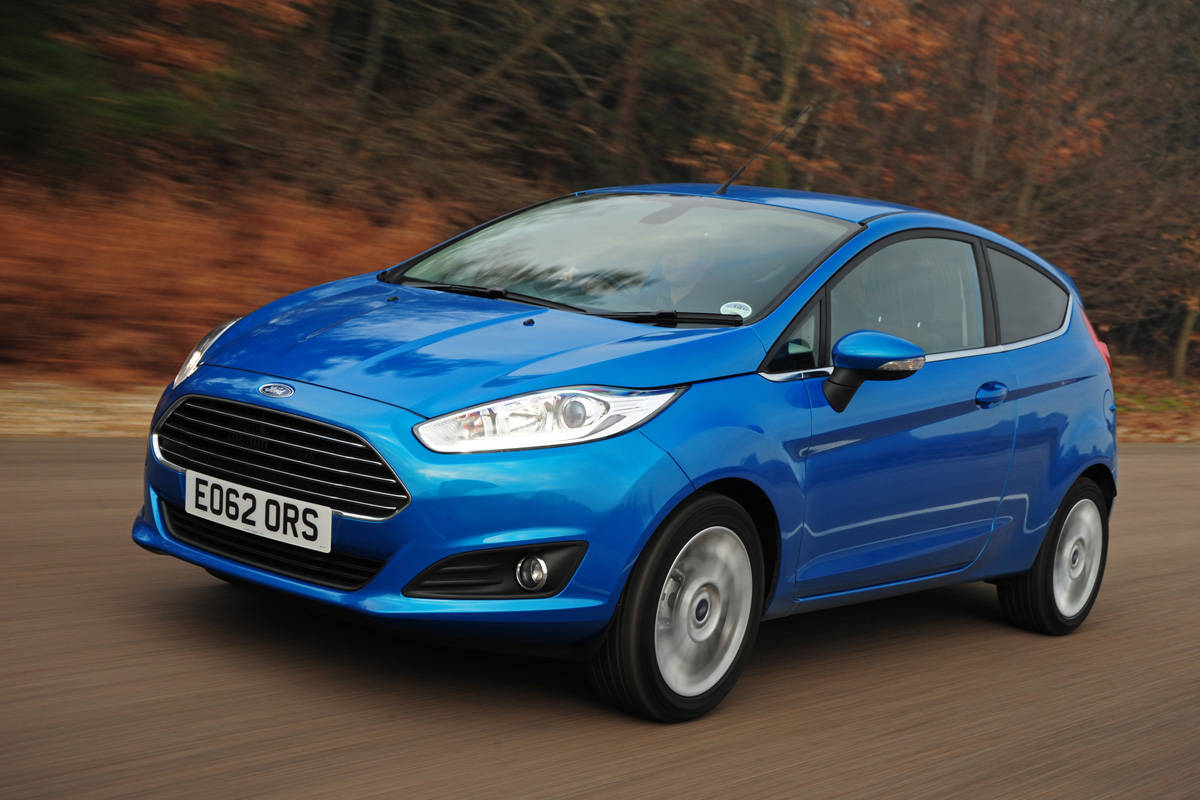 © www.autoexpress.co.uk
The Ford Fiesta 1.0 Ecoboost has it all- fuel efficient, compact and a great performer on the road. Its American manufacturer has equipped it with its "next generation of technology" and it can manage an impressive 27 km/L when running on the free way. Buyers who don't want to spend too much on fuel will definitely like this P898,000 car.
View Price List
6. Toyota Prius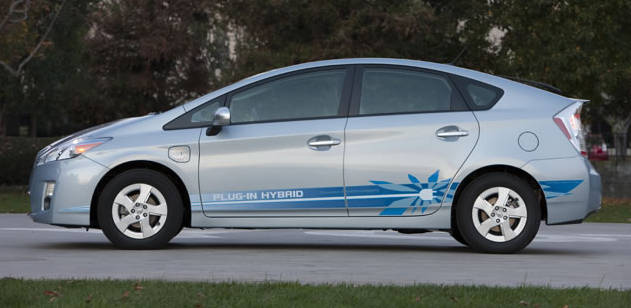 ©Toyota of Palo Alto/Flickr
The Prius is a hybrid mid-size hatchback that runs either on electricity or gasoline. Its 1.5 liter DOHC 16-valve Inline 4 (I4) gas-electric engine has a fuel efficiency of 24.23 km/L. A brand new entry level unit for this vehicle costs P1,475,000.
View Price List
7. Chevrolet Spark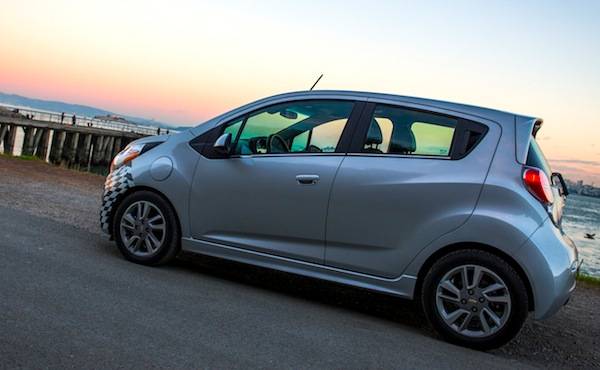 © bestsellingcarsblog.com
The Spark was dubbed by its American manufacturer as the only mini passenger car built on a global platform that was made to withstand different road conditions all over the world. While cabin space could be an issue for some, its 24 km/L fuel efficiency is very welcomed especially in times of rising fuel costs. Entry-level variants have a price tag of P548,000.
View Price List
8. BYD F3
© allmobilephoneprices.blogspot.com
The 4-door, 5-seater sedan the BYD F3 may be one of the few Chinese-made cars to make it onto the list, but it finishes strong with a 23km/L fuel efficiency in highway driving. Dubbed one of the best selling cars in China, the F3 resembles the 9th generation Toyota Corolla on its rear. (Price not available)
9. BYD F0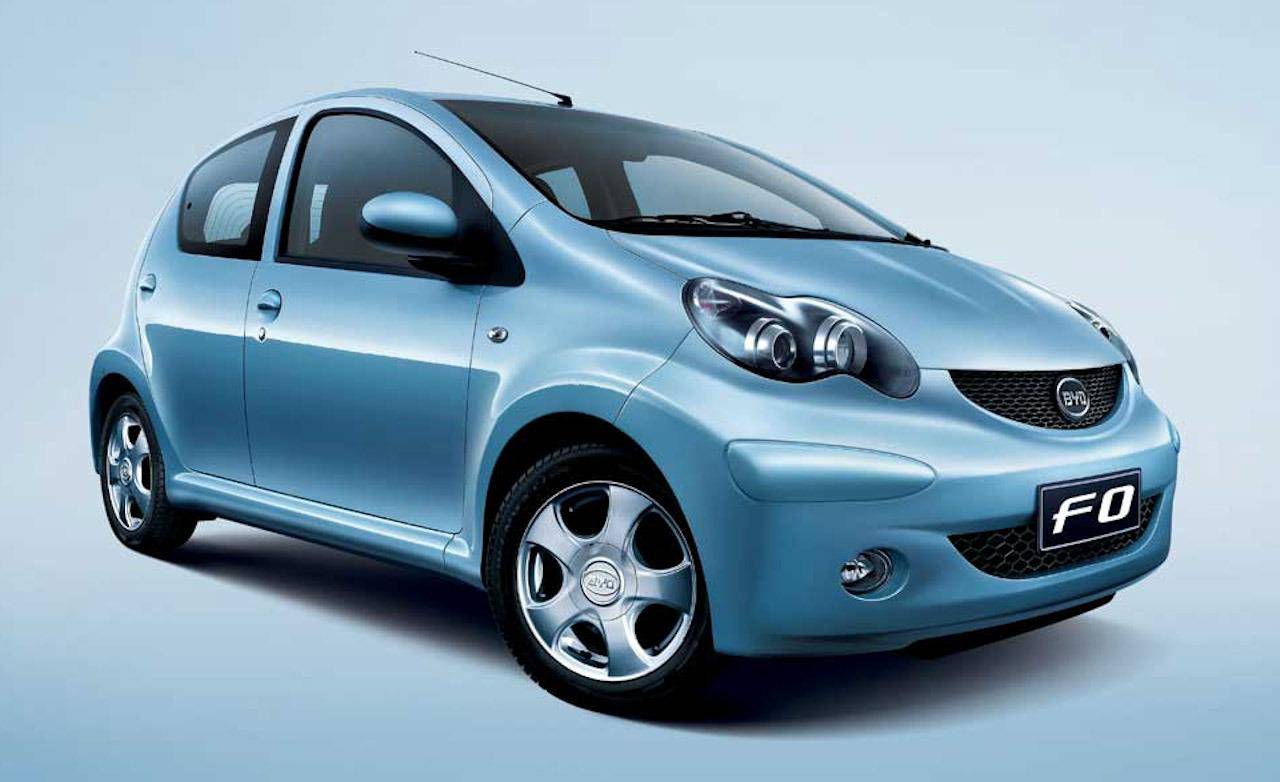 ©www.iabchinaautos.com
Chinese car company Build Your Dreams (BYD) is slowly making progress in the realm of automotive technology. Other than its self driving car, it has also stepped up in offering fuel efficient cars. One such car is the BYD F0, a super mini car which drinks fuel at a rate of 23 km/L. It is also very affordable at P548,000.
View Price List
10. Geely LC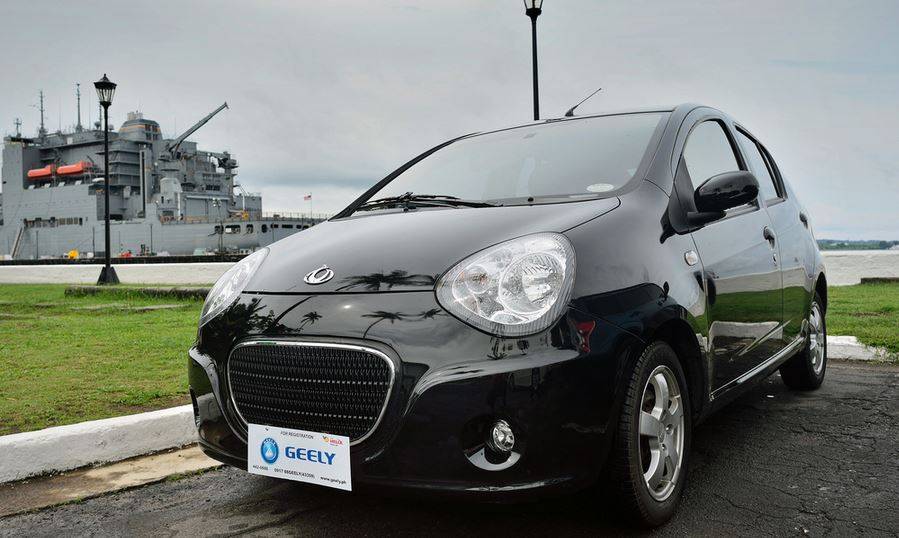 © ronrag/ Flickr
Carmudi once listed the Geely LC (a.k.a Panda) as one of the cheapest cars in the sub-P500,000 list. Aside from its stellar 22.2 km/L fuel economy, it is also the first car to receive a five-star safety rating from the Chinese-NCAP. It is surely a bargain at P398,000 for its base model.
View Price List
11. Chery Fulwin Sport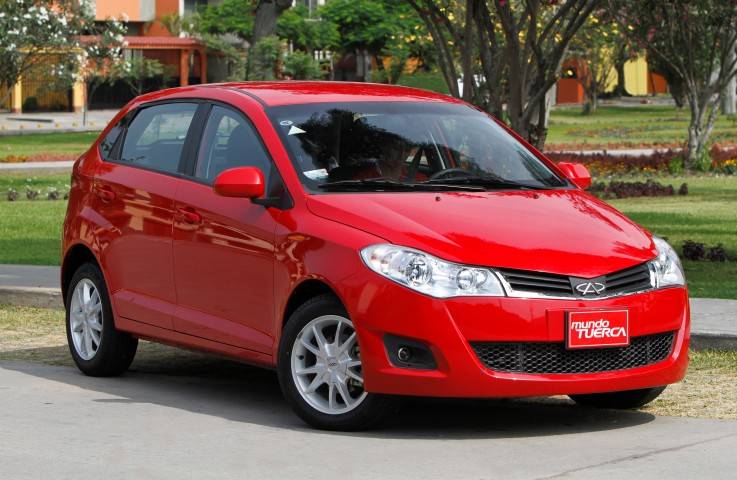 © winmobile.e-monsite.com
Admitedly, there are very few cars from Chery that are running in the Philippines today, with the Chery QQ being the only real standout from this Chinese brand. However, buyers looking for a car that can save them from fuel costs will consider the Chery Fulwin Sport's 22 km/L fuel consumption. It has a price tag of P599,000.
12. Ford Focus 2.0 TDCi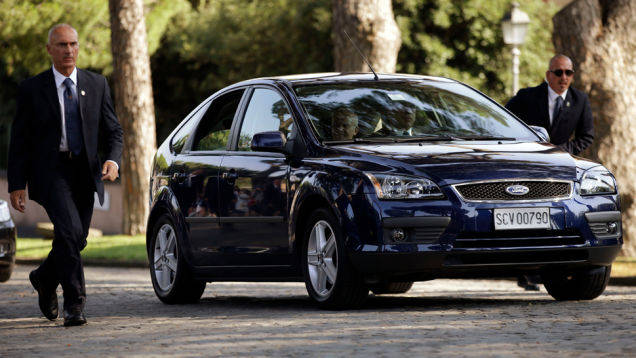 © jalopnik.com
The Ford Focus was dubbed one of the humblest cars in terms of its 21.39 km/L fuel efficiency. Even Pope Francis, the head of the Roman Catholic Church, uses it because of its low consumption. The entry-level variant is pegged at P1.23 million.
View Price List
13. Hyundai Eon 0.8 GL MT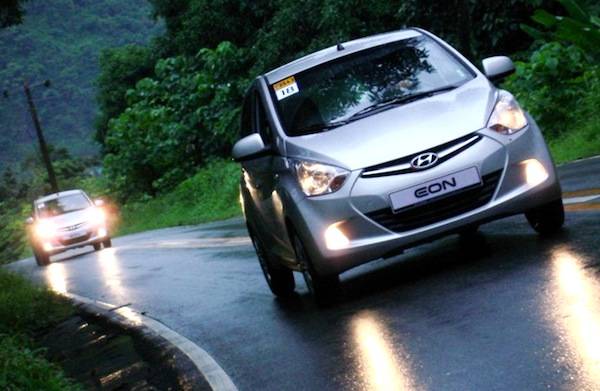 © bestsellingcarsblog.com
The Eon is the smallest car in Hyundai's arsenal and is a great car for first time owners. It is equipped with a 0.8 liter Inline 3 SOHC, 9-valve gasoline engine which amounts to 55 horsepower and 75 Nm of torque. But its strength lies in its fuel economy of 20.8 km/L. Its price starts at P438,000.
View Price List
14. Honda City 1.3 MT
© www.ph.priceprice.com
The Honda City has remained one of the top selling cars in the Philippines because of its upscale and above par safety features. Couple that with a great fuel efficiency of 20.67 km/L for its 1.3-liter MT variant and you have a best selling mainstay. Price starts at P609,000 for its base trim. Here is our list of the most fuel-efficient Honda cars.
View Price List
15. Hyundai Elantra
© www.hyundai.ph
The Hyundai Elantra has more to show other than its elegant styling. A fuel efficiency rating of 20.4 km/L added with a well-built cabin, large trunk and long warranty period makes its purchase worthwhile. It is currently priced at P888,000 for the base model.
View Price List
16. Suzuki Swift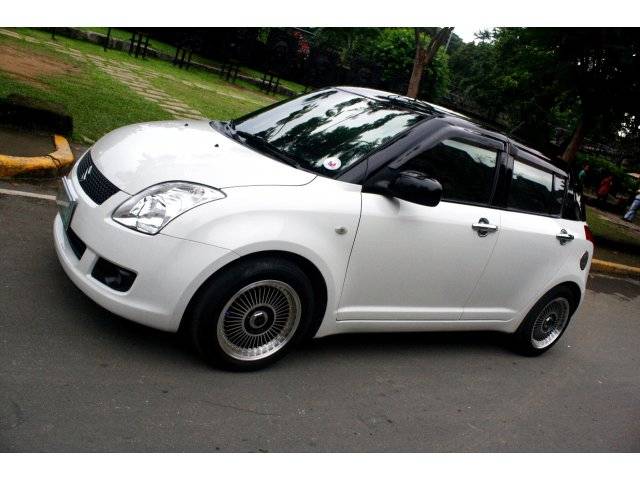 ©tsikot om
Suzuki has been known to produce some of the most fuel efficient cars in the world- and the Suzuki Swift is no exception. Their entry into the subcompact car segment registers a fuel efficiency of 20.4 km/L when driven in highway conditions and is valued at P608,000 for its base variant.
View Price List
17. Kia Picanto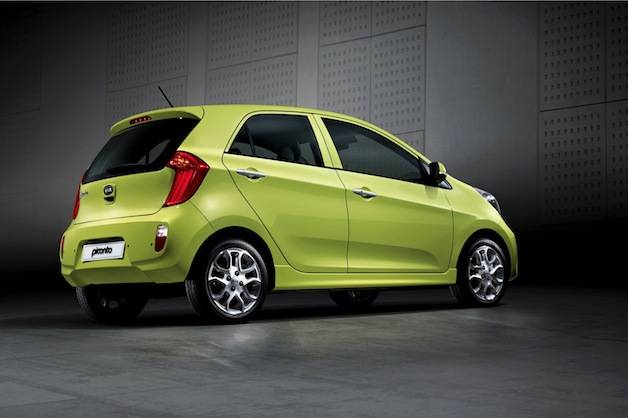 © www.unbox.ph
The mini car the Kia Picanto has been hailed for its ergonomic design. First time car buyers will also appreciate its modest 20 km/L fuel consumption. Prices starts at P485,000 for its 1.0L LX MT base trim.
View Price List
18. Honda Civic 2.0 EL AT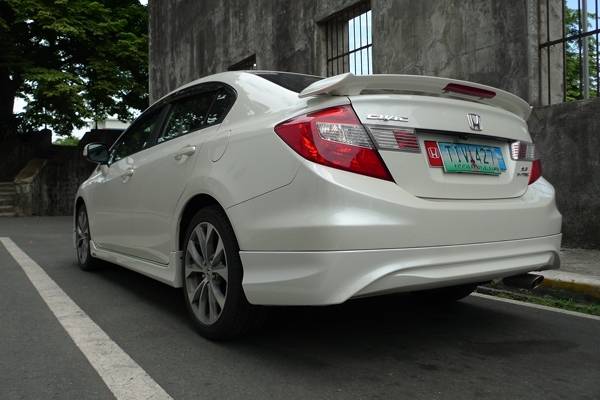 © www.onlineawesomeshow.wordpress.com
The Civic nameplate is as old as it goes. However, it has remained one of the Philippines bestsellers by offering upscale and over-the-top safety features. It also has proven to be one of the top choices for a family car. It has become more relevant today because of its 19.1 km/L fuel economy and is tagged at P1.258 million.
View Price List
19. Kia Rio 1.2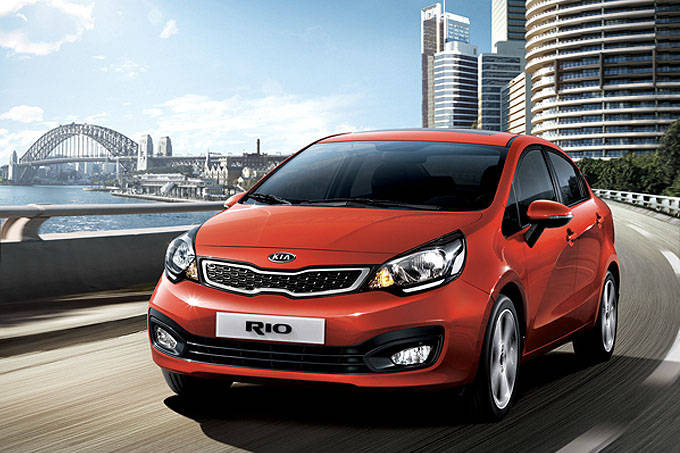 © Kia PH
There are quite a few models that fit the taste of taxi operators in the country and the Rio has proven to fit the bill. Its much desired 19.6 km/L fuel economy can get you places at a low cost. It is also one of the most affordable subcompacts at P615,000 for the 4-door LX variant.
View Price List
20. Honda Brio Amaze
Another newcomer in the Philippine scene is the economic small car the Honda Brio Amaze. Available in hatchback and sedan variants, it is powered by a perky 1.3 liter, four-cylinder i-VTEC engine that gives off a pretty manageable 19 km/L fuel economy. Its entry-level variant is tagged at P629,000.
21. Toyota Yaris 1.5 G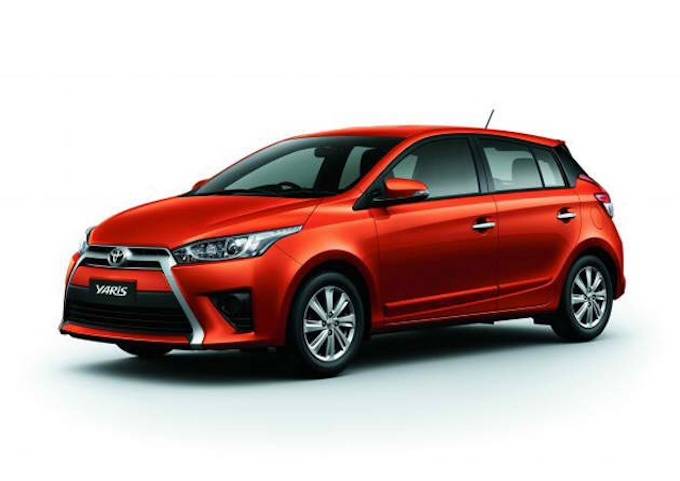 © www.kotse.com
The hatchback phenomenon has hit the Philippines; even the country's leading brand Toyota has joined the fray. And what better entry than the Toyota Yaris which has a fuel efficiency of 18.2 km/L when driven in highway conditions. Sharing the same components and spare parts as the Vios would surely be its advantage aside from its price tag of P845,000.
View Price List
22. Hyundai Accent CRDi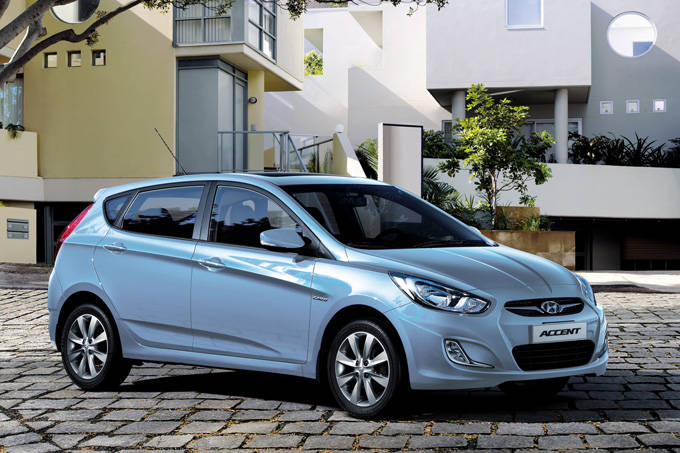 © www.kotse.com
The Hyundai Accent hatchback uses an innovative 1.6 liter CRDi VGT Turbo diesel engine which provides a 16 km/L fuel efficiency rating as it hits the highway. Price starts at P728,000. Hyundai also introduced its sedan variant last year to further solidify its hold in the subcompact segment.
View Price List
23. Mitsubishi Mirage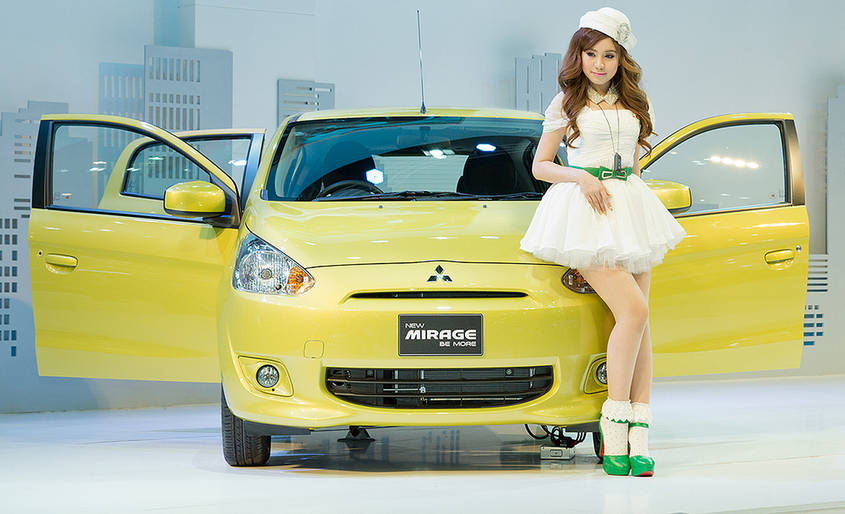 ©Marie Guimar/ Flickr
The entry of the Mirage into the subcompact segment was a game changer. It offered more value for money in terms of how well it was packaged with equipment such as auto-climate control and a multi-media entertainment system for its GLS trim. A 16 km/L fuel efficiency is also not too shabby, especially for a car that starts at P523,000. Here you can find other fuel-efficient Mitsubishi cars.
View Price List
24. Toyota Corolla Altis 1.6 MT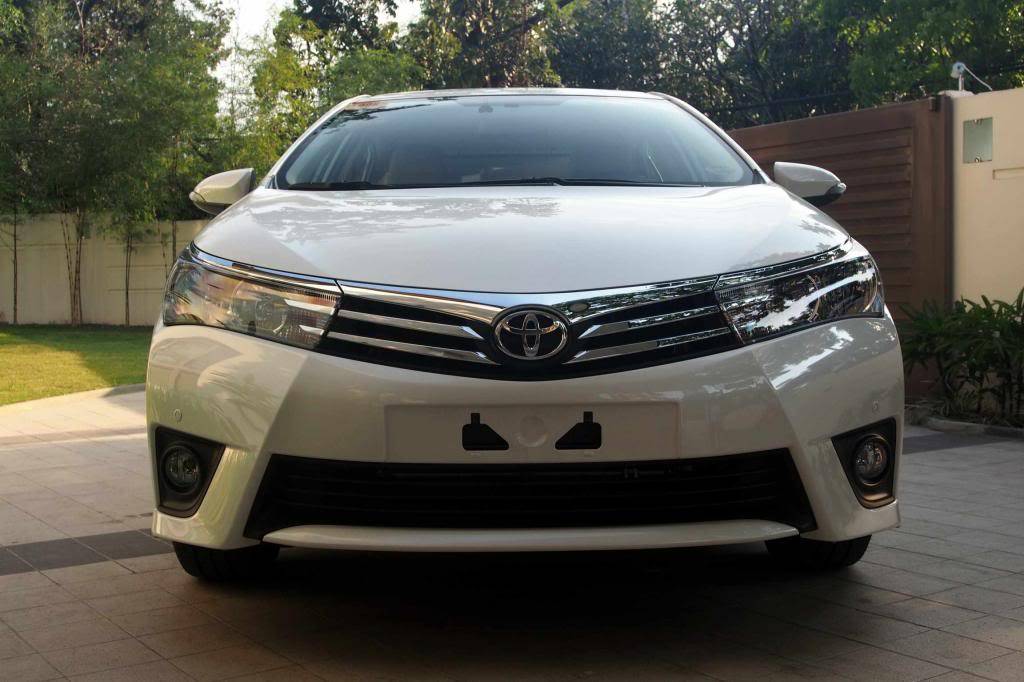 © markkkc.blogspot.com
The top selling vehicle nameplate in the world has much too offer other than its overall reliability and well-balanced package. The Corolla Altis, when equipped with a 1.6 liter engine and manual transmission, can easily provide a fuel efficiency of 15.48 km/L in highway conditions. Toyota clearly wants this to be your family's car. The Corolla Altis also features in our list of most efficient Toyota cars.
View Price List
Sources:Department of Energy (DOE)
C! Magazine Buyer's Guide
Recommended articles for you
Car Ownership Basics- 7 Awesome Tips for Better Fuel Efficiency
Cheapest cars in the Philippines under P500,000
Best family cars 2016
Car Articles From Zigwheels
News
Article Feature
Advisory Stories
Road Test