Grab Creates Jobs, Mobility Solutions for San Jose Del Monte, Bulacan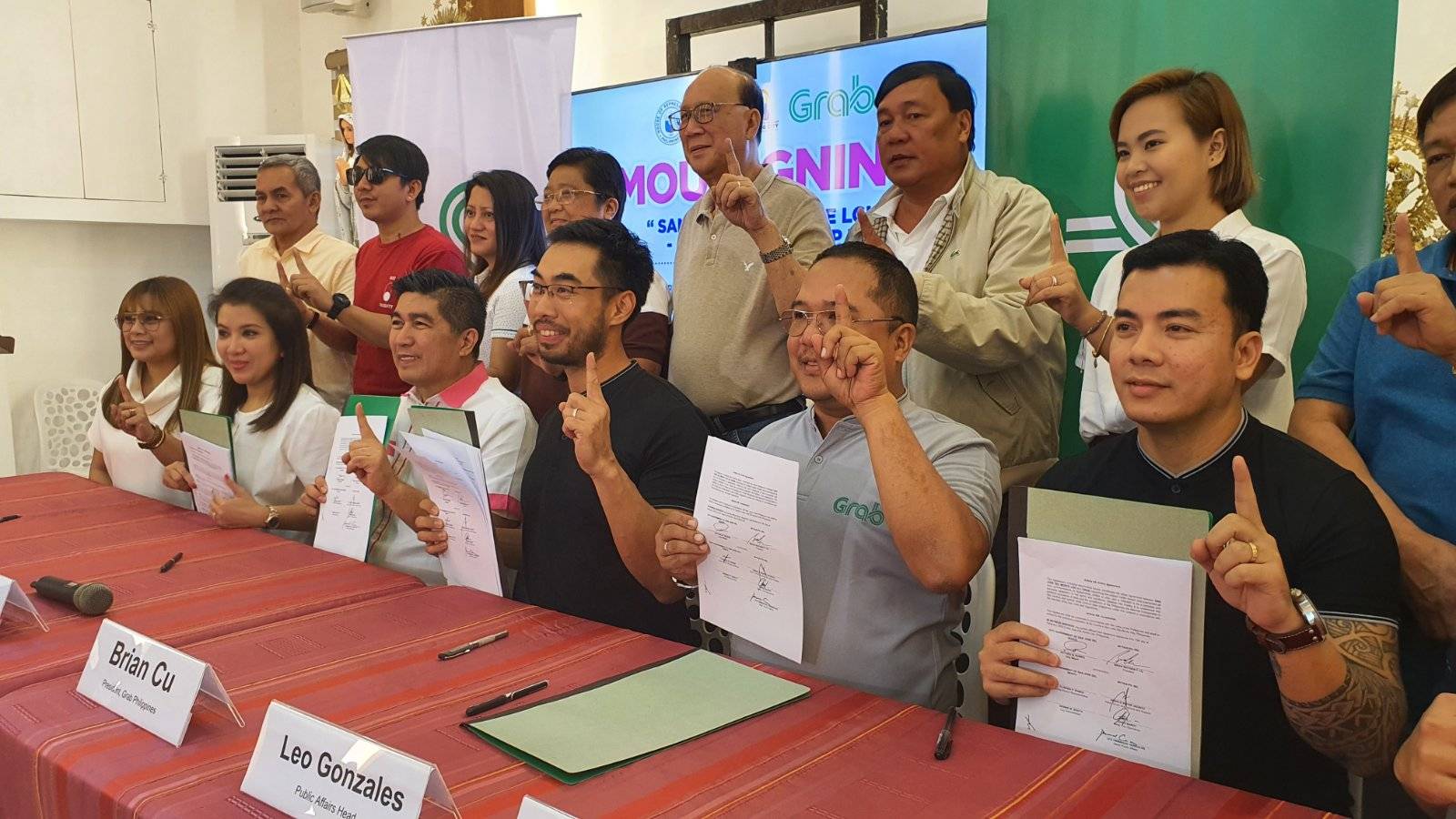 Everyday app Grab has partnered with together with the local government of San Jose Del Monte Bulacan to provide create thousands of livelihood opportunities for the residents. Aside from that, the program will develop a hyper-localized mapping system that aims to improve the access to commercial and public services in the city. By next month, Grab will be launching its everyday services in the city including GrabTrike, GrabFood, and GrabExpress. "The City Government of San Jose Del Monte is excited and hopeful, that with this partnership, this will be a significant step in our goals of becoming a digital-ready city while remembering our city's rich history and recognizing the deep traditions of our people. We are fortunate to have found a partner in Grab - and we hope that as we roll out our partnership, this will not only bring livelihood opportunities and economic growth to the city but also a sense of delight and convenience to the many Grab customers in San Jose Del Monte," San Jose Del Monte Mayor Arthur Robes said. "We also hope that as soon, with the blessing of the LTFRB, we could somehow fulfill the long-time prayers of many of our people - to have TNVS in our city," he added. The introduction of Grab's services in San Jose Del Monte is not only poised to banner and democratize technology to improve public service in the city, but it also aims to expand economic opportunities for local businesses and create livelihood opportunities for thousands of driver- and delivery partners in the city. "We have always placed our faith in the hard work, dedication, and determination of the Filipino people, and with responsible use of technology and innovation, we hope to continue in helping realize the aspirations and dreams of many Filipinos - by providing them honorable and equitable livelihood opportunities that they can all be proud of", said Brian Cu, Grab Philippines President. "With the help of the local governments such as San Jose Del Monte and its communities and residents, we aim to continue the use of technology to help improve our access to public service and commercial services. I am humbled and excited that this partnership is the start of many more meaningful synergies between Grab and the City Government of San Jose Del Monte," Cu added.
L-R: San Jose Del Monte Representative and House Committee on Transportation Vice Chairman Florida Robes, SJDM City Mayor Arthur Robes, Grab PH President Brian Cu, Grab PH Public Affairs Head Leo Gonzales, Grab PH Cities Operations Head Gines Barot

In response, San Jose Del Monte Representative and House Committee on Transportation Vice Chair Florida Robes expressed confidence on the newly-forged partnership. "San Jose Del Monte is a fast-growing city, and we need partners who are willing to take on the challenge with us. We need increased accessibility to and from our city and we think Grab can help us deliver various mobility solutions to San Joseños," she said. "More than that, we are looking forward to encouraging livelihood and entrepreneurship by supporting local business and microentrepreneurs through GrabFood, Grab Tricycle, and Grab Express," the lawmaker added. Further, the partnership shall build a hyper-localized mapping system of the city to effectively identify significant points-of-interest in the communities to help improve the accuracy and efficiency in delivering public and commercial services to its residents such as food delivery, parcel delivery, and pick-up and drop-off points.
In compliance with the Philippine data privacy laws, Grab and San Jose Del Monte will also share relevant data on the updated base map or satellite imagery of San Jose Del Monte City. Grab also turned over 100 pieces "No Parking" signs as donation to help with the local government's initiative in bringing traffic solutions to the growing city.