Grab PH, FoodSHAP team up to raise safety and quality of food delivery
In line with World Food Safety Day, Grab Philippines recently announced its latest initiatives to ramp up safety, hygiene, and quality standards in the food delivery industry.
In partnership with the Food Safety and Hygiene Academy of the Philippines (FoodSHAP), Grab Philippines has placed added measures to help ensure cleanliness, safety, and quality in the entire food delivery life cycle.
FoodSHAP is the country's premier educational institution that helps instill food safety and quality.
Backed with years of expertise in developing internationally recognized certificate programs for top chefs, restaurant owners, and food handlers, FoodSHAP is the first food safety certificate program developer in Asia fully accredited by the American National Standards Institute (ANSI) and is recognized by the Department of Health (DOH) and the Department of Education (DepEd).
"These efforts ladder up to Grab's broader GrabProtect program where Grab Philippines continues to raise the bar for food safety and quality — giving consumers greater peace of mind that their food orders are prepared following strict safety and quality standards," Grab claimed in its statement.
Grab Philippines said that since customers utilizing food delivery services have exponentially grown, user expectations have also evolved — looking more at safety and quality.
"As the industry leader in food delivery, Grab Philippines is taking the lead in effecting positive change. This partnership with FoodSHAP and new measures will further strengthen consumer trust in the Grab platform and in our partners, contributing to improved sales, and better livelihoods," the company noted.
Grab Philippines revealed its numerous measures that will continue to leverage its platform and partnership with FoodSHAP to further raise the standards of safety, hygiene, and quality throughout the entire food delivery life cycle.
Food safety training for all merchant- and delivery-partners
Starting this month, Grab Philippines and FoodSHAP will conduct monthly food safety and quality training for its merchant-partners through the GrabAcademy Merchant platform and webinars. Aside from that, mandatory food safety training to its delivery-partners will be done via the GrabAcademy platform — with online courses developed by FoodSHAP.
To note, Grab Philippines is the first platform to collaborate with FoodSHAP to offer food safety courses to its delivery partners through the "best-in-class learning experiences to merchant- and delivery-partners on safety and hygiene protocols, proper food handling, and food quality assurance."
Assisting merchant partners enhance service quality standards
Grab Philippines will also introduce new procedures that will aid merchant-partners to continuously improve their service quality standards.
According to Grab, it will be giving its merchant-partners real-time consumer feedback focusing on food safety and quality that would help them address key consumer issues and enrich their service quality and performance.
The feedback will be coming from the Merchant Quality Score where key performance indicators and customer feedback on food safety and quality will be shared directly with merchant-partners in-app. "This aims to allow merchants to refer to detailed feedback, identify areas of improvement, and refer to tips on what to do to improve their business," Grab Philippines shared.
Conducting food safety and quality audits
Grab Philippines will acquire the services of an internal auditor to conduct food safety and quality audits to ensure that merchant-partners are able to continuously maintain the service quality and adhere to the food safety protocols.
FoodSHAP Director Elsie Gatpayat said that their goal is to promote a positive food safety culture.
"The organization believes that collaborative efforts are vital as Food Safety is everyone's business. This partnership with Grab Philippines is something that we are proud of — we are looking forward to helping our countrymen in safeguarding their health especially during these times of pandemic. Let us all team up for food safety for a safe and healthy tomorrow," she was quoted as saying.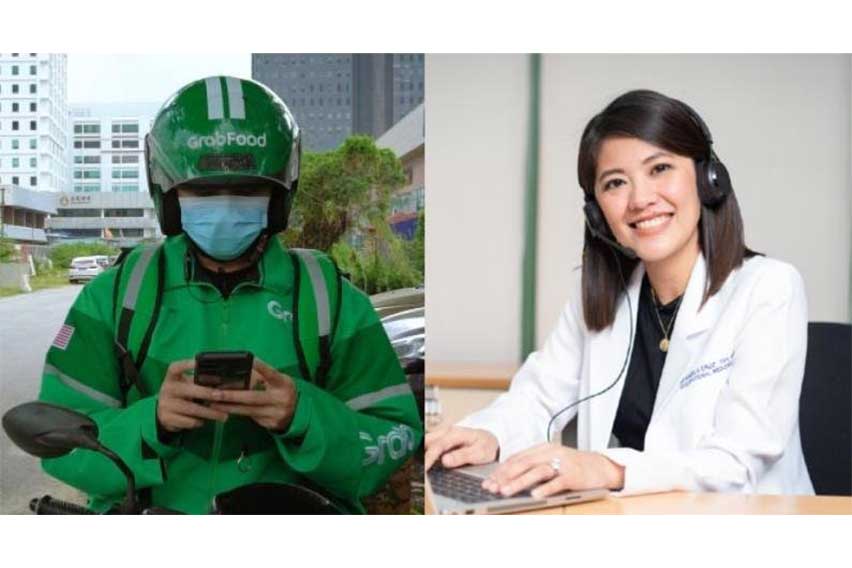 GrabFood Philippines Head Greg Camacho expressed the need for guaranteed safe and quality food products reaching consumers.
"The food delivery industry in the Philippines has provided meaningful services to many of our kababayans, and as we continue to grow and serve the needs of our consumers, we should also continue to raise the bar on safety, hygiene, and quality to outserve their needs and expectations," he said.
"We are committed to leveraging our platform to raise the safety and hygiene standards in the food delivery industry in the Philippines, and by doing so, we are able to provide consumers with greater peace of mind every time they order from our platform, contributing to the business of our merchant partners, and the livelihoods of our delivery-partners. Our partnership with FoodSHAP is a significant milestone in our ongoing efforts on food safety and quality, and we will continue to innovate and introduce meaningful initiatives to help meet the ever-changing needs of our kababayans," Camacho added.
Photos from Grab Philippines
Also read:
Grab PH to subsidize vaccines of its drivers, delivery partners
Grab PH launches GrabProtect as ride-hailing services resume