H.R. Owen Restores Barn Find Ferrari F355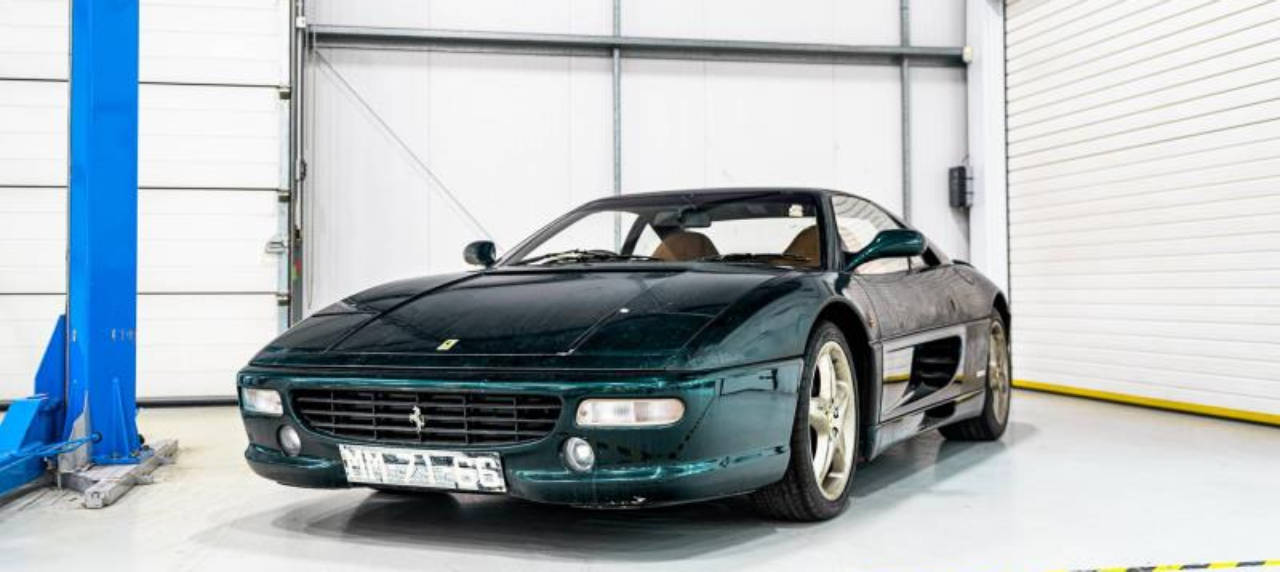 If you're into car restorations, you might have heard of the term "barn find". A barn find is any classic car, motorcycle, or even aircraft that has been rediscovered after being stored away for a long time. These cars are often kept in poor condition, rotting away and with parts missing. The term "barn find" comes from the tendency of these vehicles to be found in run down storage spaces such as barns, sheds, deserted parking lots or carports, or even abandoned buildings.
This February, H.R. Owen, Britain's leading luxury motor dealer, has just completed one of their most challenging projects to date: a barn find Ferrari F355. The said vehicle was discovered by its current owner in a sad state; covered by a sheet and left to rust for over 12 years. The owner was originally looking for a Ferrari 512, and when he found a great example of the vehicle, he noticed a sheet-covered car right next to it. He pulled off the covers to reveal an F355 coated with the rare Verde Silverstone finish. This F355 also comes with a 6 speed manual transmission, meaning that it is equipped with the iconic Ferrari gated shifter. It also comes with carbon fiber racing bucket seats.
The owner then took the car to H.R. Owen, where the Ferrari service team were happy to restore the historic car. The team began recommissioning the car in late 2019. The car's engine was removed, taken apart, and underwent deep cleaning before they put it back in. The team also replaced the clutch and flywheel from the gearbox, as well as the fuel tank and fuel lines. The F355 also received a new battery, new fuses, and a couple other updates. The whole air conditioning system was replaced, along with its wheels and tires, brakes, and brake discs.
After more than a decade, the F355 was finally fired up again. The Ferrari F355 is a 2 door, rear mid-engine sports car manufactured by Ferrari from 1994 to 1999. When it was first launched in 1994, the F355 had a base price of about $130,000 (Php 6.5 million), or about $230,000 (Php 11.5 million) in today's money.