Honda Brings Civic Type R Sport Line and Limited Edition to EU Market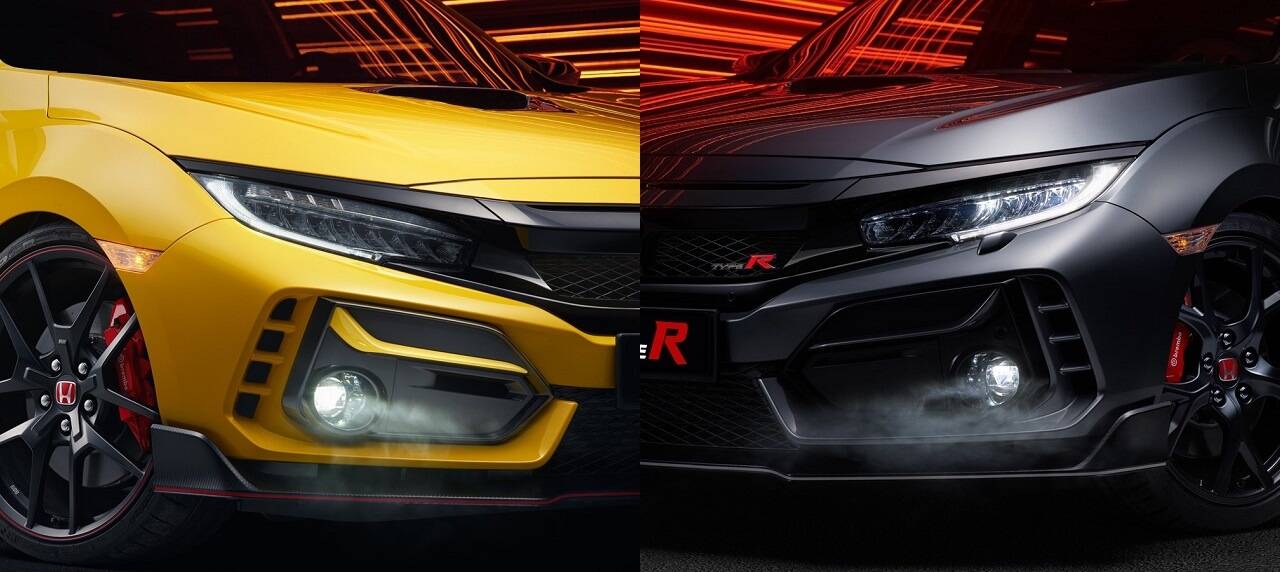 When it comes to marketing the 2020 Civic Type R, Honda certainly isn't pulling any punches. After introducing the car at the Tokyo Auto Salon in January and bringing the car to the US early this month, the Japanese carmaker now announces a Sport Line and Limited Edition, with the former exclusive only to Europe.

Building on the dynamic performance of the standard Honda Civic Type R GT, the new variants are designed to expand the car's market and further broaden the appeal of Honda's high-speed hatchback.

The Limited Edition, which Honda calls "the purest expression of Type R to date," features new lightweight components, a stripped-back interior, enhanced driving dynamics and distinct styling. Only 100 Limited Edition Type Rs will be made available to the European market.

Meanwhile, the Europe-exclusive Civic Type R Sport Line model combines outstanding performance with stealthier design. Designed to appeal to a customer who seeks a less flashy look from their performance hatchback, Sport Line features a low height rear spoiler, 19-inch alloys and black interior, and retains the outstanding performance that is a trademark of Type R models.

[gallery columns="2" size="full" ids="78468,78471,78470,78469">

Beyond these distinct differences, the standard 2020 Civic Type R features remain.

For 2020, notable upgrades have been done to ride and handling, braking performance and engine cooling. And Honda's first-ever performance datalogging app Honda LogR, available exclusively for use with Civic Type R, analyses driving performance data and supports the development of driver skills.

Updates to the undercarriage include an Adaptive Damper System that can now assess road conditions 10 times faster than before, resulting in improved damper reactions for both better handling response and ride quality.

There's also an improved radiator core that delivers enhanced cooling, a key necessity in high speed performance driving. In front, updated compliance bushings (10 percent stiffer longitudinally) and new lower-friction ball joints result in sharper steering feel for better control. The lower B-arm rear bushings have also been stiffened for better toe-in characteristics when cornering.

Braking performance is enhanced by the Type R's new two-piece rotors gripped by brake pads with a new more fade-resistant pad material. This replaces the single-piece front brake rotors of the outgoing model, which supposedly helps in improving brake performance with better fade resistance as well as reduced unsprung weight, resulting in 17 percent less play before the brakes do their thing.
hondanews.com
Inside, the 2020 Civic Type R gets a new Alcantara-upholstered steering wheel and sueded shift boot, with a matching new shift lever with a restyled titanium knob reminiscent of previous Type R models, including the original 1997 Civic Type R. Inside the knob lies a 90g counterweight to help improve shift feel and accuracy.
hondanews.com

Also new for the 2020 model year is the addition of Active Sound Control (ASC). Honda describes the ASC as "tuned to enhance engine sound in a natural way, during aggressive driving in all driving modes."

Power is supplied by a "race-bred" 2.0-liter direct-injected and turbocharged 4-cylinder engine with VTEC valvetrain that puts out 315 hp and 400 Nm—that's over 10 horses more powerful than the US-spec Type R.

The 2020 Civic Type R GT will be available in Germany in the middle of the year, with prices starting from EUR 41,990 (approx. PHP 2.3 million).

We hope that the Honda Cars Philippines Inc (HCPI), as well as their regional counterpart will consider bringing this, same with the 2020 Civic Type R in the US.
hondanews.eu