Honda Foundation, Inc. extends helping hand in Catanduanes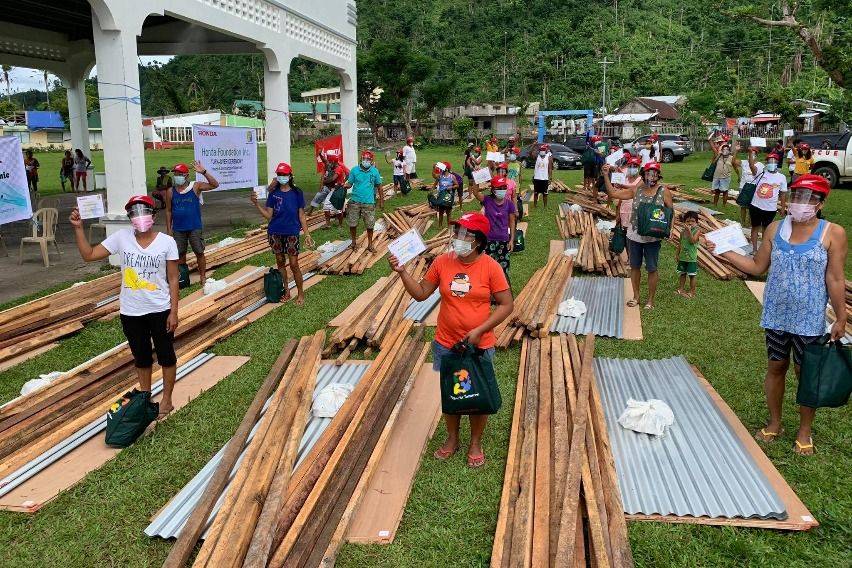 The local corporate social responsibility (CSR) arm for Japanese mobility brand Honda recently extended its helping hand to help rebuild homes for those who suffered the onslaught of typhoons Rolly and Ulysses last year in San Andres, Catanduanes.
About 100 families are to benefit from the donated construction supplies given by Honda Foundation Inc. (HFI).
Through the assistance of the Catanduanes Masonic Lodge No. 291 and the local government unit, HFI handed over galvanized steel sheets for their roofing needs, sets of marine-grade plywood, coco lumber, and umbrella nails to families from Barangays Alibuag, Belmonte, Bislig, Bon'ot, Cabcab, Cabungahan, Catagbacan, Lictin, Lubas, Manambrag, Puting Baybay, Rizal, Salvacion, Tibang and Timbaan.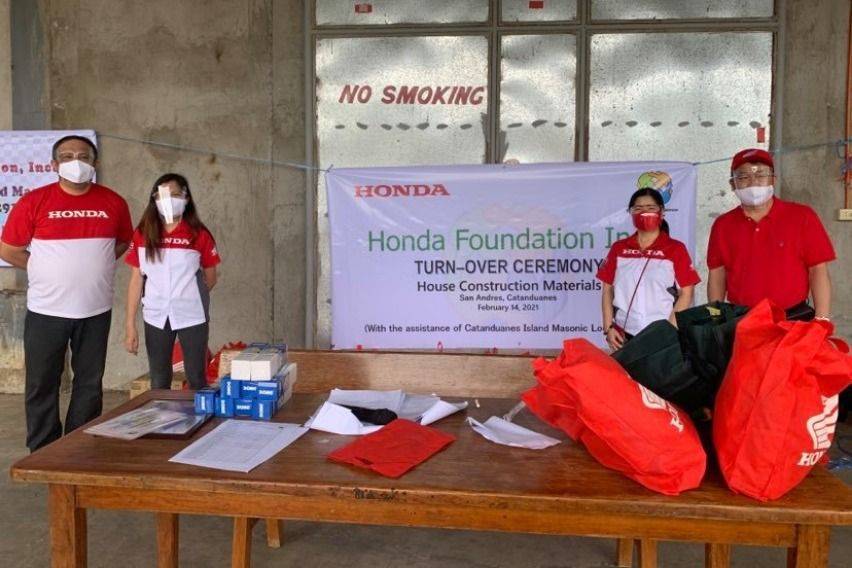 Aside from the housing materials, HFI also gave out Honda souvenirs to the distressed families.
Honda Philippines Inc. (HPI) President Susumu Mitsuishi said that the donations are a small contribution to aid those that are battered by the typhoons and the Covid-19 pandemic.
"The year 2020 has been a challenging year for our country. Aside from the current pandemic, some of our countrymen were also affected by a series of typhoons. May these simple donations serve as a hope for the people of Catanduanes. After all, we want to contribute to the concerted efforts dedicated to helping these communities recover. Indeed, no one should be left behind," the HPI executive noted.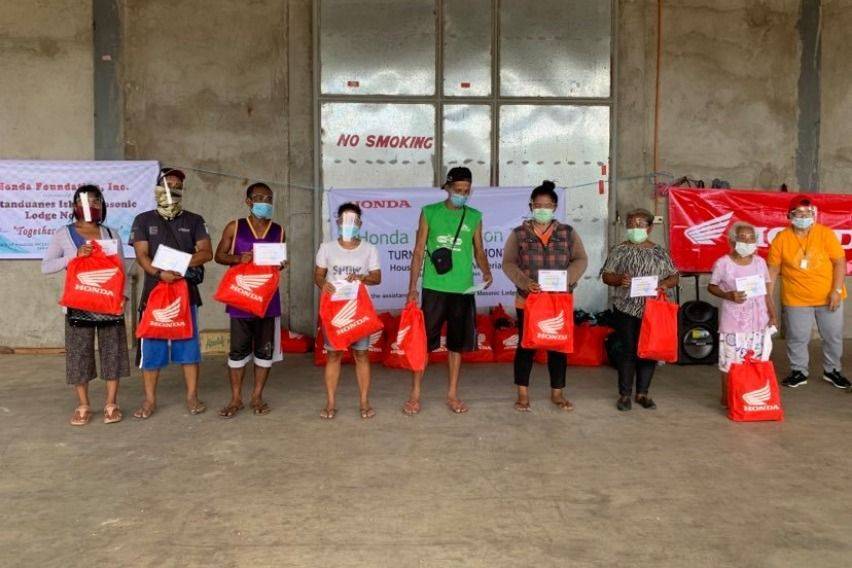 Aside from Honda's motorcycle wing in the country, the Honda Group of Companies in the Philippines—which supports the HFI and is composed of Honda Cars Philippines Inc., Honda Parts Manufacturing Corp., and Honda Trading Philippines—contributed to the program, especially during trying times.
"As 'One Honda,' the company aims to contribute to see Filipinos rise and rebuild by coming together and working hand in hand for a brighter tomorrow," their statement claimed.
HFI also oversees and manages Honda's other CSR programs and activities, such as promoting road safety, protecting the environment, supporting the youth, and addressing local community needs.
Photos from Honda Philippines Inc.
Also read:
PH Red Cross recognizes Honda Foundation for 104-motorcycle donation
Honda Foundation Partners with Pawikan Conservation Center