PH Red Cross recognizes Honda Foundation for 104-motorcycle donation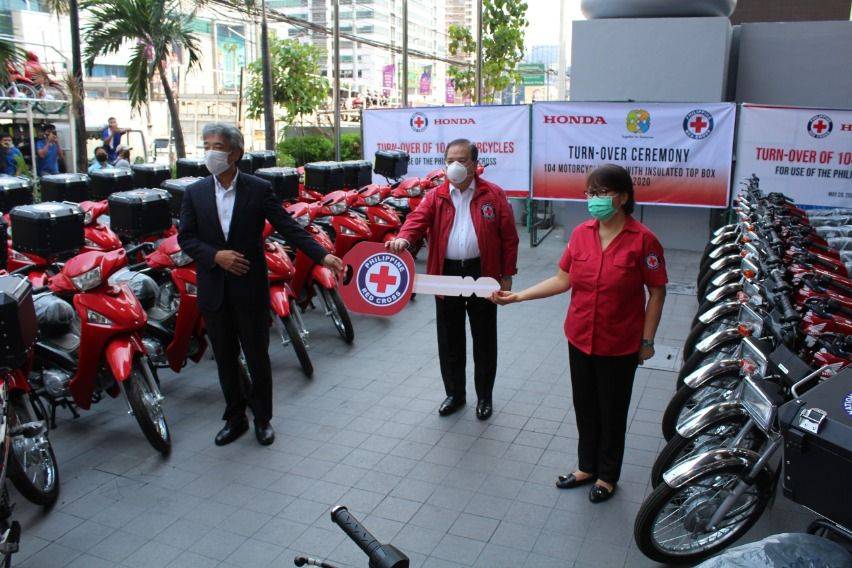 The corporate social responsibility arm for the local distributor of Japanese brand Honda was recently recognized by the Philippine Red Cross (PRC) for its recent humanitarian efforts amid the pandemic.

The aforementioned units, fitted with insulated top boxes, were handed over to be used by PRC volunteers and staff in its 104 chapters around the country—giving each office a fast and high-quality mode of transportation.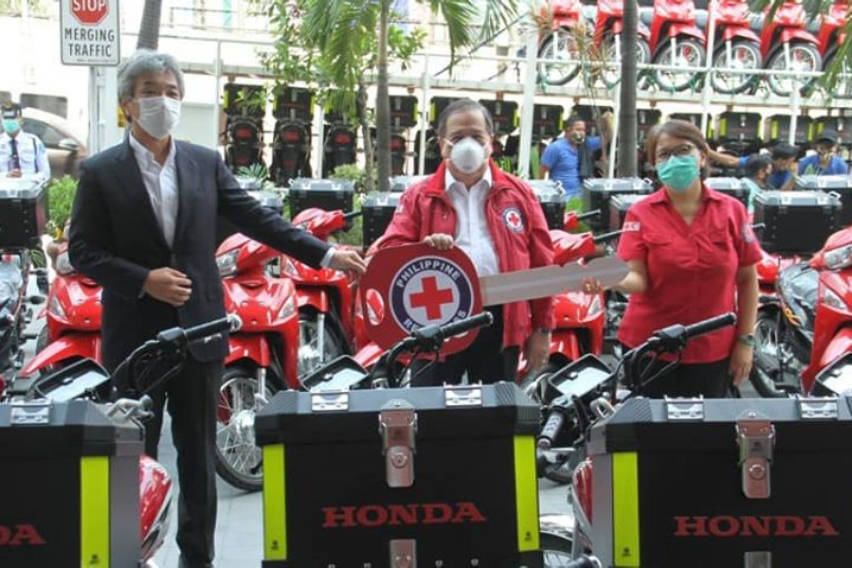 HFI Member of the Board of Trustees Susumu Mitsuishi, who is also the president of Honda Philippines, Inc. (the local motorcycle arm of Honda), noted their offering's capabilities in bringing help to those in need.

"We, at Honda are one with the Philippine Red Cross in providing a helping hand to those in need. With our innovative mindset, we recognize the power of our motorcycles in helping this organization in all its much-needed humanitarian efforts," Mitsuishi was quoted as saying.

To note, HFI is under the Honda group of companies in the country tasked to manage CSR programs and activities, such as promoting road safety, protecting the environment, supporting the youth, and addressing local community needs.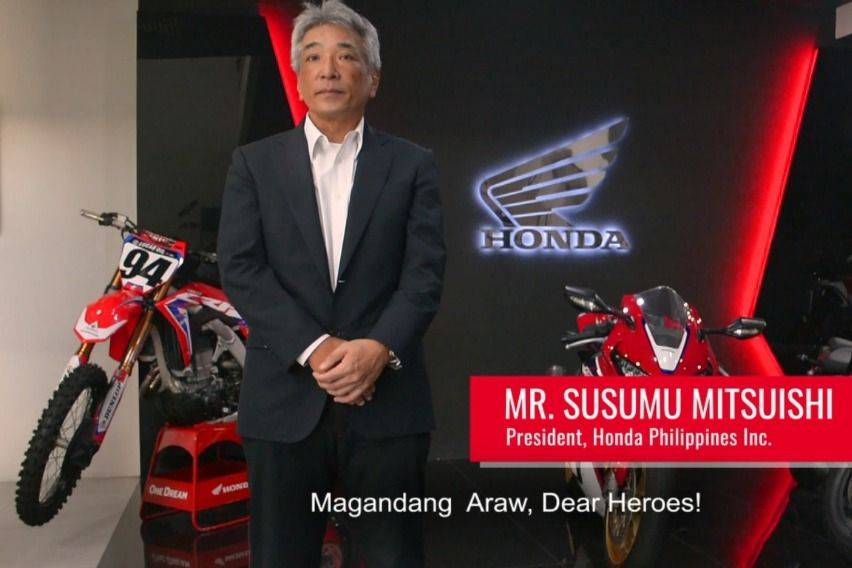 "Honda has always been present in protecting the lives of Filipinos, especially during crises like the Taal Volcano eruption, the current COVID-19 pandemic, and even the series of typhoons. In 67 years of its trustworthy services, Honda Philippines, Incorporated has been supportive to the Philippine Red Cross for a decade now," Mitsuishi cited.   

Such initiative was part of Honda's One Dream campaign, , which eyes to make their motorcycles an important tool "in saving lives and helping institutions like the PRC by enabling the group to respond rapidly during crises."  

Photos from Honda Philippines Inc., Philippine Red Cross Facebook Page