Hyundai Imbues 2020 Ioniq Electric with 37% Increased Driving Range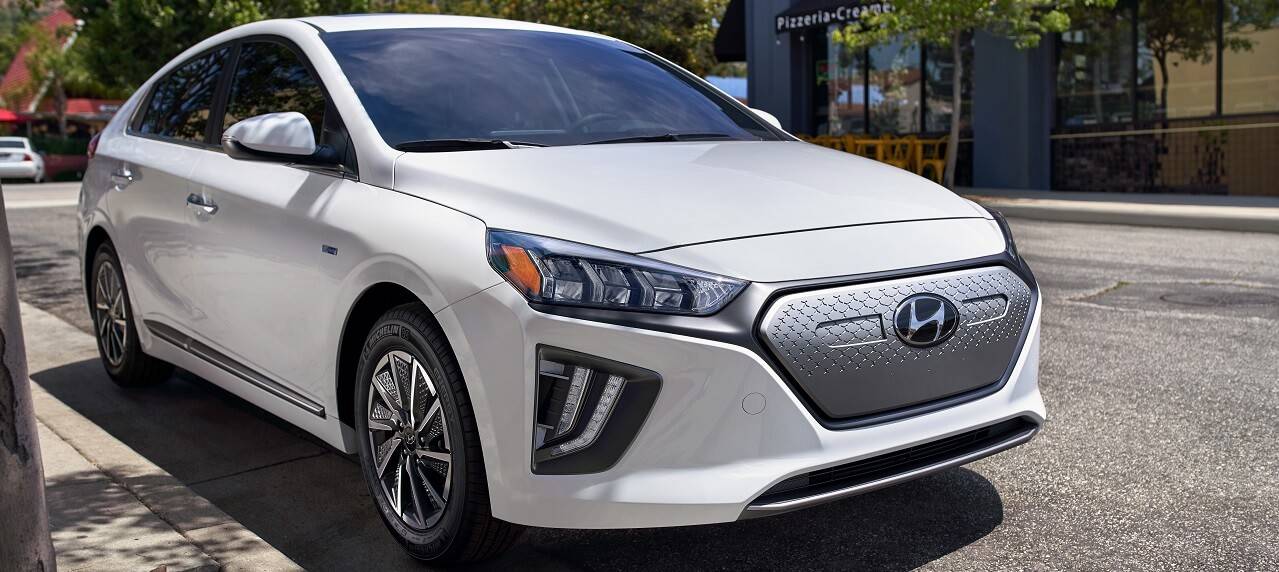 When Hyundai launched the Ioniq Electric back in 2018, the front-wheel drive, battery-powered five-door liftback came with 118 hp and 295 Nm of torque. That version of the vehicle also came with 200 kms of range at full charge, which wasn't really impressive, even at the time.
For 2020, Hyundai made sure that the Ioniq will no longer be considered average, adding 74 kms to driving range, which spells an improvement of 37 percent.
That's enough to exceed the Nissan Leaf, considered the standard for driving range in the electric vehicle (EV) market.
The improvement in range allows the new Ioniq to max out at 274 kms in a full-single charge. That's lot more than the Nissan Leaf's touted 243 kms of range.
However, the 2020 Ioniq still falls short of the reported capabilities of the Nissan Leaf+, which the Japanese car manufacturer claims can do 400 kms.
The new IONIQ Electric's battery has been upgraded from 28 kWh to 38.3 kWh, meaning drivers can go even further between charges.  Its e-motor links to a Single-speed Reduction Gear to deliver 134 hp and 296 Nm of torque and is fitted standard with a 7.2-kW on-board charger—an upgrade from current 6.6-kW  designed for Type 2 AC charging.
Using a 100-kW fast-charging station, the new battery can reach 80 percent charge in as little as 54 minutes. A 36 percent additional energy storage capacity is the primary reason for the car's new and improved of 274 kms. of estimated range.
But driving range isn't the only thing better in the 2020 Hyundai Ioniq. According to Hyundai, the latest version also boasts exterior design updates such as a new distinctive pattern on the closed grille, refreshed front and rear bumper fascias, new-look LED head, tail and daytime running lamps, redesigned side sill moldings, and better wheel design options.
Interior design improvements include an available 10.25-inch widescreen Navigation system, dark chrome instrument panel trim, ambient lighting, and more ergonomic and aesthetically pleasing controls on the dash. Likewise, the center LCD information screen, upper and lower instrument panel, and console upper cover are all new.
As for safety features, the 2020 Ioniq adds Smart Cruise Control with Stop & Go, Lane Keeping Assist, Driver Attention Warning, High Beam Assist, and Forward Collision Avoidance-Assist w/ Pedestrian Detection added with SmartSense. Infotainment grows by an inch, from 7-to an 8-inch touchscreen with Apple CarPlay and Android Auto connectivity.
Hyundai also adds two new colors, Stellar Silver and Electric Shadow.
The Philippines is late one year with its electric Ioniq models. Since we'll be getting the 2019 Ioniq this year, expect the 2020 model to arrive sometime 2021. The upcoming Ioniq Electric comes in two different trims, the SE and Limited, priced at USD 33,045 and USD 38,615 (approx. PHP 1.68 million and PHP 1.96 million), respectively.