Hyundai PH starts 2021 positively with MerrygaLOW promo extension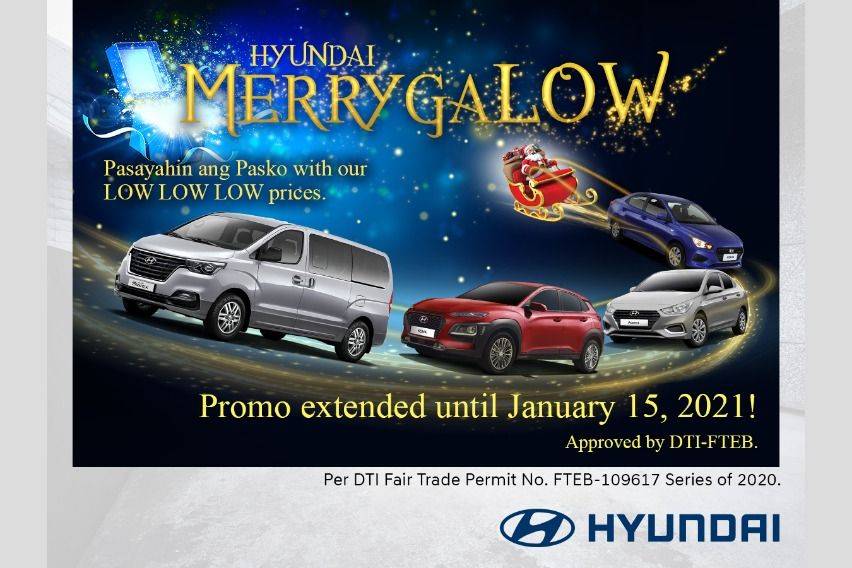 The local distributor of Korean automotive marque Hyundai made sure that their vehicles would not just be acquired with just the good luck that the New Year has brought, as they have extended their promo.
Hyundai Asia Resources, Incorporated (HARI), the official distributor of Hyundai Passenger Cars (PC), announced that they will have MerrygaLOW offers until January 15.
Hyundai customers can enjoy saving as much as P290,000 on all-time favorite models such as the Starex, Kona, Accent and Reina.
The Hyundai Starex , is set to have a latest iteration this year, is the vehicle that HARI was known for. For the MerrygaLOW promo, the outgoing vehicle is being offered in with P290,000 cash savings.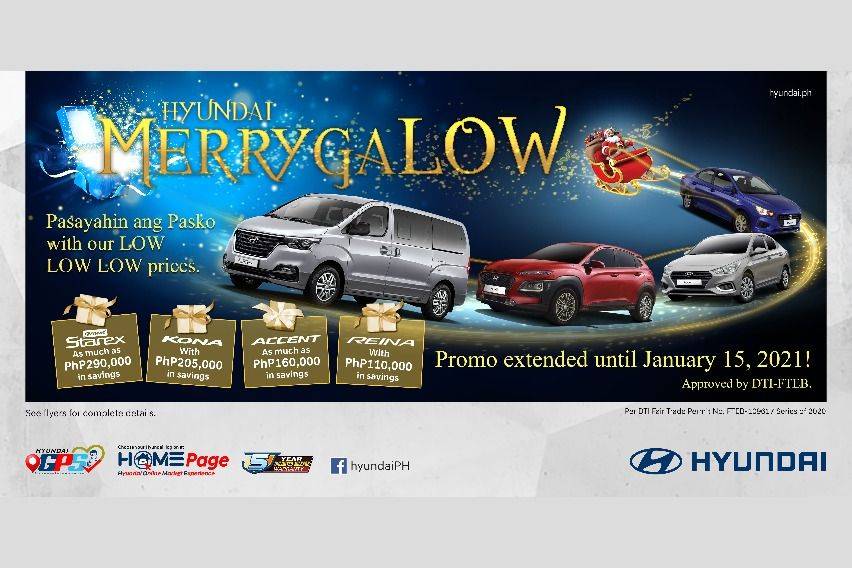 Another outgoing offering, the Hyundai Kona has always been known for its style and stance. Aside from that, a good number of Kona units have covered Philippine roads with is efficient powertrain (2.0-liter Atkinson gasoline engine matched with a six-speed automatic transmission) with safety on top priority. The current version of the Kona is being retailed with P205,000 cash discount.
Meanwhile, the Hyundai Accent and the Reina—two vehicle offerings in the busiest segment in the country—are being attractively offered with more than P100,000 savings. These fuel-efficient models are being sold with as much as P160,000 on Accent and P110,000 on Reina.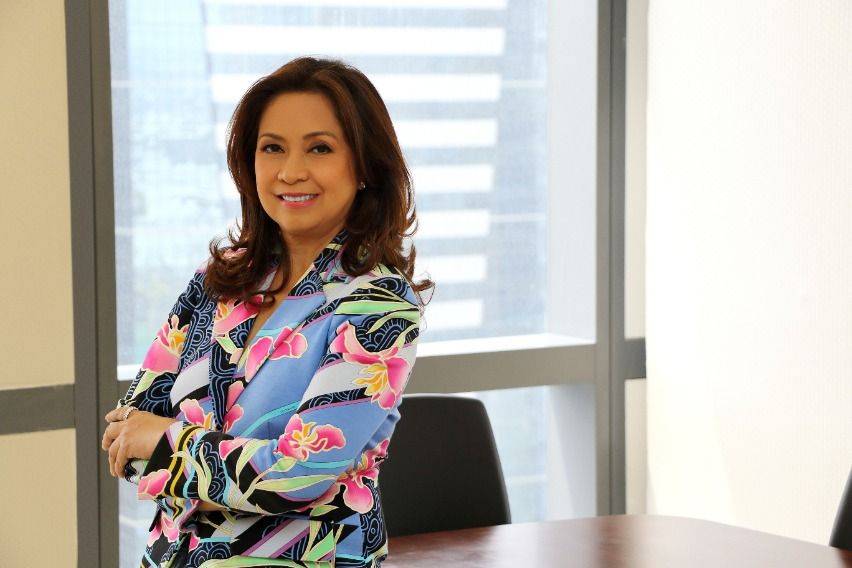 HARI President and CEO Ma. Fe Perez-Agudo said that the latest promo extension is their way expressing gratitude to the Filipino automotive market.
"For decades, we Filipinos have practiced unique customs to greet the New Year with an expectant heart filled with optimism and hope. These traditions are passed from one generation to the next and we are proud to say that Hyundai has become part of the Filipino's many journeys and traditions. This is our way of saying thank you as we start the year fresh," Agudo was quoted as saying.
Those who want to check and apply for a loan on the abovementioned models may visit Hyundai Online Market Experience (HOME) Page at www.hyundai.ph/shop/HOME.
Photos from Hyundai Asia Resources Inc.
Also read:
MIAS WIRED: Hyundai PH to launch four models in 2021
Hyundai PH wants you to score a HOMERUN with latest promo
10 reasons why Hyundai H-100 is a heavyweight in its category