10 reasons why Hyundai H-100 is a heavyweight in its category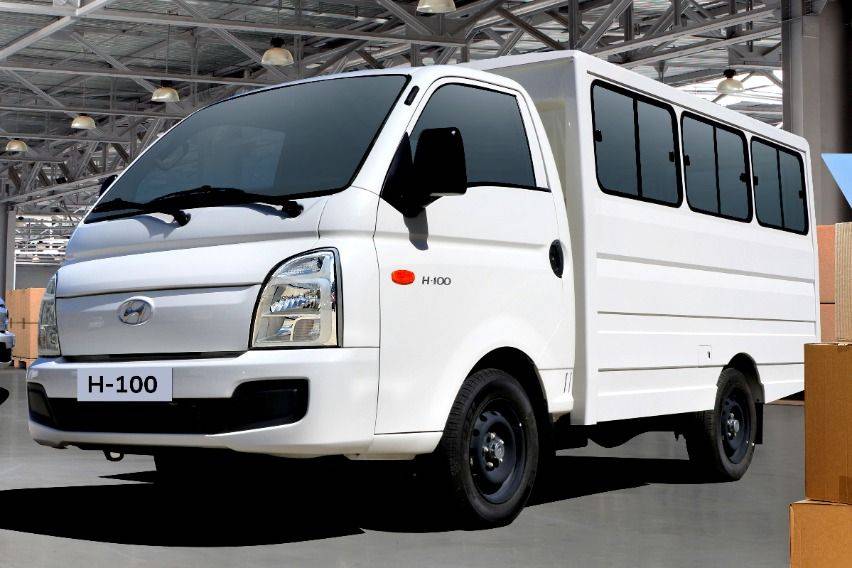 Businesses today are more aggressive on logistics than ever before. With the COVID-19 pandemic still in full swing, more people are now relying on mobility services and transport of goods, finding a way to thrive despite the threat of this concern.

Hyundai Asia Resources Inc. (HARI), the Philippines' official distributor of Hyundai vehicles, is giving business owners the perfect tool to meet the growing logistics demands of their business and ensure profitability with their heavyweight offering, the Hyundai H-100.

This gargantuan workhorse of a vehicle is giving business owners their money's worth with its 10 benefits designed to meet different mobility needs.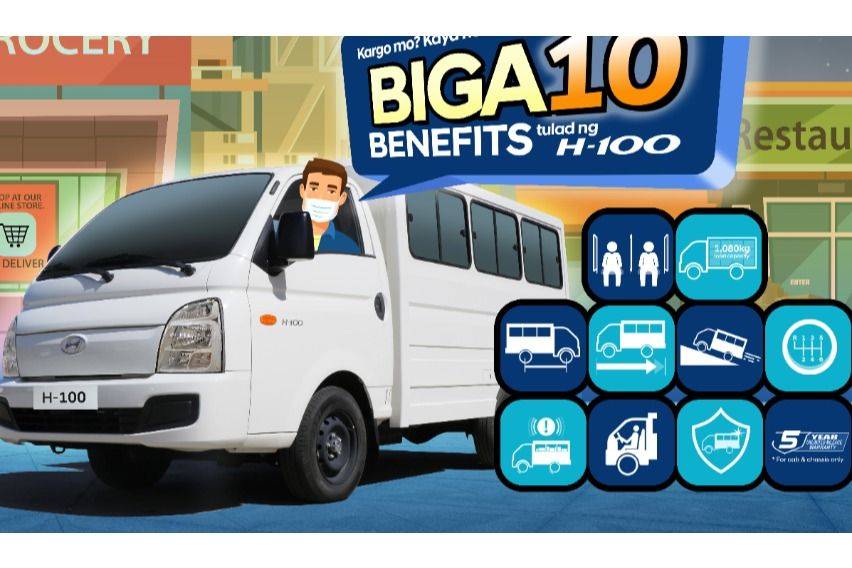 It is social distancing-ready. This behemoth of a vehicle can be reconfigured to a nine-seater, complete with individualized seating, plastic dividers and even a contactless payment system for your passengers.


It has a 1,080kg load capacity. Since delivering goods is as crucial as transporting passengers, the additional weight that it can carry would ensure the safe delivery of items. 


It has a long wheelbase (2,430mm) that gives it better stability on the road despite its size.


It is 4,955mm long. Its load capacity is uncompromising, and so should be the cargo space.


It has ample power and torque. The H-100' has a maximum of 128 horsepower and 255Nm, making it ready to face challenging inclines and uphills.


It is fuel efficient. The H-100's six-speed manual transmission makes it's a good partner when you are cutting fuel costs, making every drop count.


It has Load-Sensing Proportioning Valve (LSPV), a safety braking system that provides better braking stability.


It drives a like a car. The Hyundai H-100 provides impressive driving comfort, thanks to its car-like modern driver space.


It can stand the test of time. The H-100 models—proudly assembled at the Hyundai Assembly and Logistics Operations Center (HALO) in Laguna—have undergone a seven-dip Electrodeposition (ED) Process to make their bodies resistant to rust and corrosion.


It gives worry-free assurance for five years. Unlike other commercial vehicle brands that only offer up to three-year warranty, the H-100 comes with a five-Year Unlimited Mileage Warranty for your cab and chassis. Match that with the rust-resistant body of HALO-assembled H-100 models, and you'll surely have nothing to worry about as you continue focusing on your business operations, with no transportation setbacks and delays whatsoever.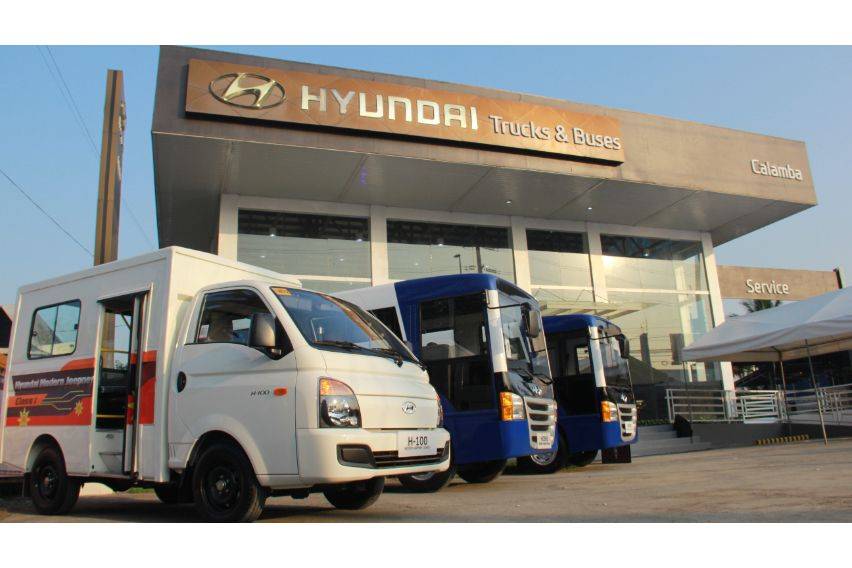 To purchase a Hyundai H-100, customers may request for a quote or apply for an auto loan at the Hyundai Online Market Experience (HOME) Page www.hyundai.ph/shop/HOME.

Photos from Hyundai Asia Resources Inc.