Hyundai PMS promo gets you 'Back on Trax'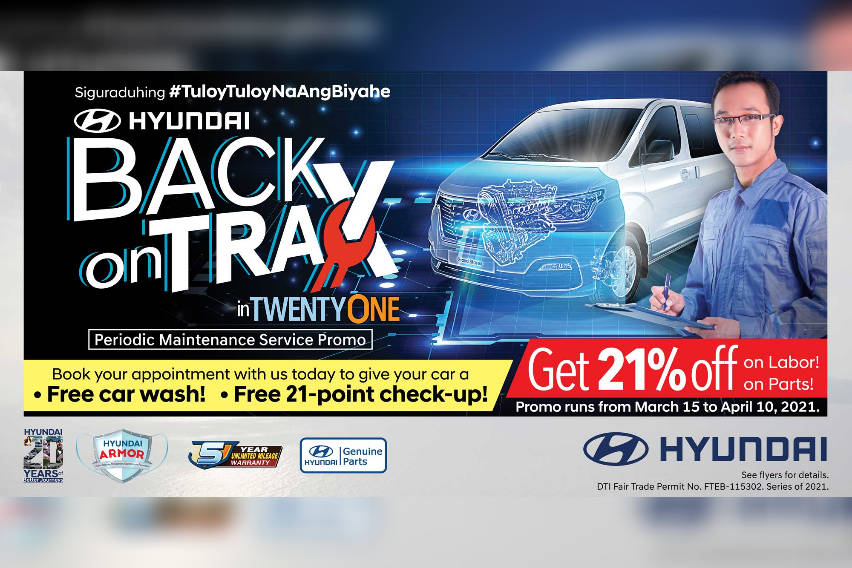 Hyundai Asia Resources, Inc. (HARI), the official distributor of Hyundai passenger cars and commercial vehicles in the Philippines, offers great deals for Hyundai vehicle owners. Hyundais both within and out of warranty coverage can take full advantage of Hyundai's Back on Trax campaign.

Whether you're planning a trip this Holy Week break or just looking for a great deal to keep your Hyundai Accent or Hyundai Reina in good shape, Hyundai's PMS promo helps you get ready for #BetterJourneys ahead.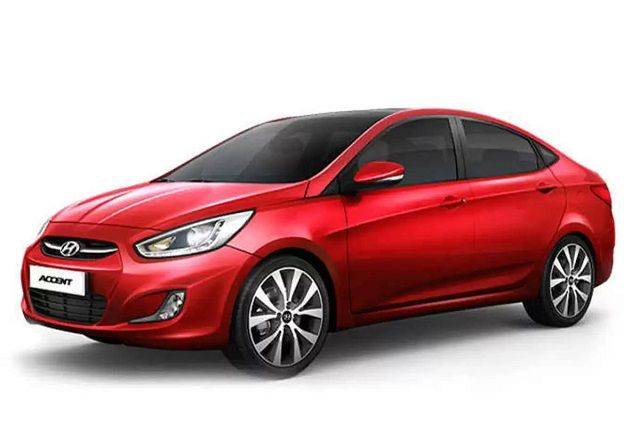 Hyundai owners who will have their Preventive Maintenance Service (PMS) during the promo are entitled to a 21% discount on PMS labor, 21% discount on PMS parts, a FREE 21-point checkup, and FREE car wash. The Hyundai Back on Trax promo will run from March 15 to April 10, 2021.

Interested customers can visit their preferred Hyundai dealerships or book an appointment online through their Hyundai Service Appointment channels.

Per DTI Fair Trade Permit No. FTEB-115302. Series of 2021.