In It to Win It—Mercedes-Benz Fields 8 Racing Teams at Rolex 24 Daytona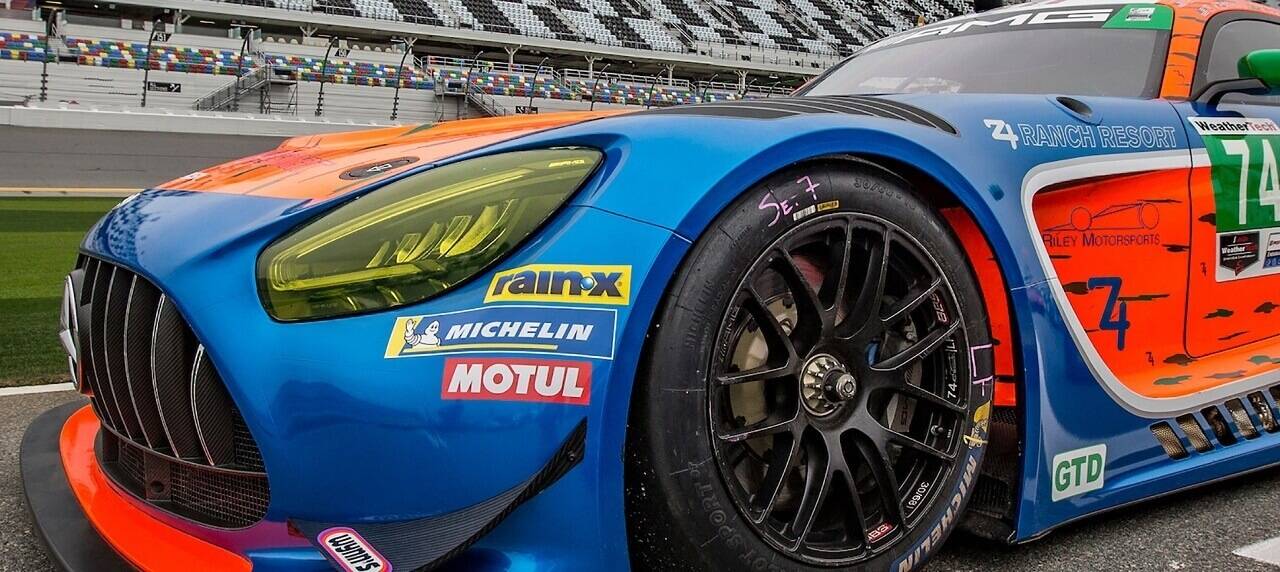 Mercedes-AMG Motorsport Customer Racing shows just how serious it is with its campaign for a podium finish at the 58th Rolex 24 at Daytona, as it announced eight different teams to compete in two different International Motor Sports Association (IMSA) series at the said event.
From January 23 to 26, the Mercedes racing teams will compete in the season-opening rounds of both the 2020 IMSA WeatherTech SportsCar Championship and this year's IMSA Michelin Pilot Challenge series.
One team—Riley Motorsports—enters the WeatheTech-sponsored event, while seven other Mercedes-AMG GT4 teams compete at Daytona in the four-hour IMSA Michelin Pilot Challenge race.
The 2020 IMSA WeatherTech SportsCar Championship follows the annual Roar Before the Rolex 24 at Daytona test run conducted earlier this month, where Mazda Team Joest bagged top the finishes. Mercedes-AMG Motorsport Customer Racing teams in both championships made the most of the annual three-day Roar test and return to Daytona's 5.73-km long race track well-prepared for the season's first races.
Riley Motorsports tested a new-for-2020 No. 74 Mercedes-AMG GT3 Evo in preparation for its IMSA WeatherTech Championship and Rolex 24 debut this weekend with team drivers Gar Robinson, Lawson Aschenbach, Ben Keating and Felipe Fraga. The Rolex 24 also marks the North American debut of the Mercedes-AMG GT3 Evo in the highly competitive GT Daytona (GTD) class.
Robinson and Aschenbach are No. 74's new full-season drivers. They will be joined by Keating—a Riley Motorsports regular—in the IMSA Michelin Endurance Cup this year. The four-race series within the overall WeatherTech Championship awards the top performers in the season's four endurance races, starting with last weekend's Rolex 24.
Fraga returns to Riley Motorsports for his second-consecutive Rolex 24 with the team.
Mercedes-AMG Motorsport Customer Racing boasts an outstanding track record in the Rolex 24 Daytona races. In 2019, Mercedes-AMG Team Riley Motorsports, team co-drivers Ben Keating, Jeroen Bleekemolen and Felipe Fraga, as well as Mercedes-AMG, won the IMSA Michelin Endurance Cup GT Daytona (GTD) team, driver and manufacturer championships for the third-straight year.
In his Rolex 24 debut and only previous start in the race, Robinson co-drove with Keating and three other drivers to a third place GTD class finish in a Riley-entered car in 2016.