IPC shows heart with donation of mobile kitchen truck to PH Red Cross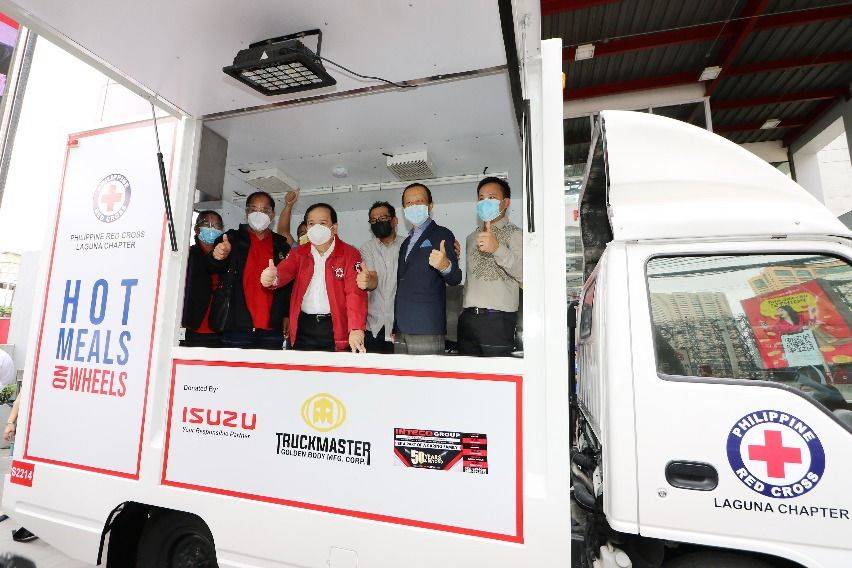 The local arm for Japanese truckmaker Isuzu donated a mobile kitchen to the Philippine Red Cross (PRC) that will be utilized in the "Hot Meals on Wheels" emergency mass feeding program.
In its statement, Isuzu Philippines Corporation (IPC), known for its mantra "Your Responsible Partner", turned over one mobile kitchen truck to PRC-Laguna Chapter last January 8. The ceremonial turnover of the Isuzu Mobile Truck—done at the Philippine Red Cross Head Quarters—was attended by IPC President Hajime Koso, PRC Chair Richard Gordon and Philippine Red Cross Laguna Chapter head Frank Sorromero.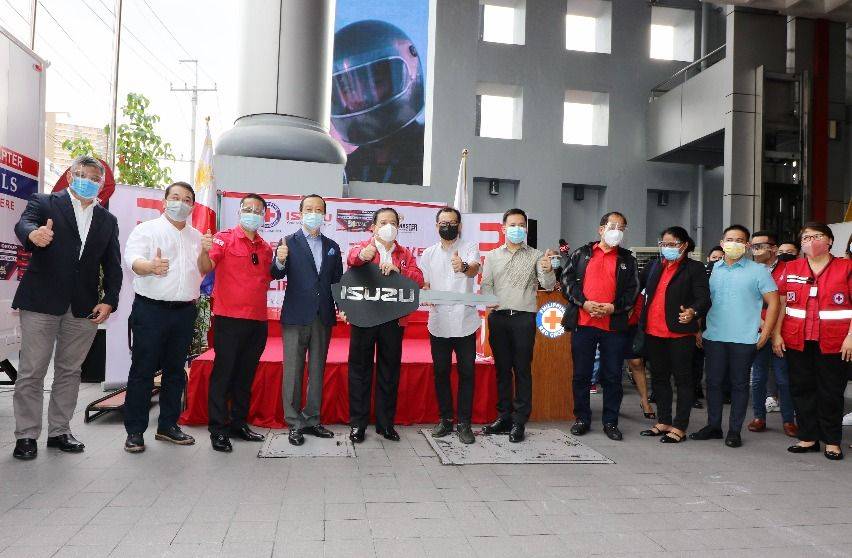 The Mobile Kitchen from Isuzu is fitted with mini kitchen equipment where users can prepare, cook and serve hot meals on wheels quickly and efficiently right where they are needed—an ideal tool for PRC's daily operation especially in their various feeding programs and disaster response operations nationwide.
"During the COVID-19 pandemic, life's emergencies don't stop and neither does the work of Philippine Red Cross. Each day, indigent Filipinos rely on them to help prevent and lessen their suffering. Philippine Red Cross ensures that Filipino families have access to food and other basic needs in light of the heavy economic cost of the pandemic," Koso was quoted as saying.
IPC and the PRC have an active partnership in responding to disasters and national emergencies in previous years. Last year, PRC was among the partner-recipients for the IPC "Kasama Mo" campaign, which has been IPC's continuing response to the global pandemic. Prior to that, IPC also gave one unit of Isuzu D-MAX pick-up to assist the agency in their relief operation during the Taal Volcano Eruption.
The donation is significant, IPC mentioned, since it is joined by its long-time dealer group INTECO as represented by its President Raymond Jarina and trusted body builder Truckmaster headed by Johnny Pronaci, in customizing the mobile kitchen body of the Isuzu truck.
Photos from Isuzu Philippines Corporation
Also read:
Two-Decade Strong: Isuzu PH is Truck Sales Leader for 20 Years
Isuzu PH to Focus on Truck Market