Isuzu Tagum celebrates 2nd anniversary with mini truckfest
Isuzu Philippines Corporation (IPC) shared that its Tagum dealership is celebrating its second-year anniversary by holding a mini truck fest in the area.
KEY TAKEAWAYS
For how long will Isuzu Tagum hold its mini truck fest?
The dealer will have the mini truck fest from March 17-19, 2023.
Who manages Isuzu Tagum?
The showroom is under Image Motors Davao del Norte Incorporated.
In a statement, the Japanese automotive marque's distributor in the country said that the initiative is set for today (March 17) up to Sunday (March 19) in its dealer showroom.
Managed by Image Motors Davao del Norte Incorporated, the Isuzu Tagum dealership is among the first dealerships locally to sport the Isuzu Outlet Standard (IOS) design.
To note, the Isuzu Tagum dealership boasts a spacious showroom and an expansive service center that can accommodate up to nine light-commercial vehicles and four trucks simultaneously.
"For the past two years since our grand opening, we couldn't hold face-to-face events due to COVID-19 restrictions, so this year, we would like to invite everyone, especially our fleet customers to come visit our showroom and celebrate our second anniversary with us. Everyone is welcome to check out our three-day mini truck fest where we prepared programs and promotions for everyone to enjoy," Isuzu Tagum Dealer Principal Walter Alvarez said.
The brand's wide-ranging trucks (light to heavy duty) with custom body applications as well as the mu-X, D-Max, and the Mitsubishi L300-contending Isuzu Traviz will be displayed at the three-day event.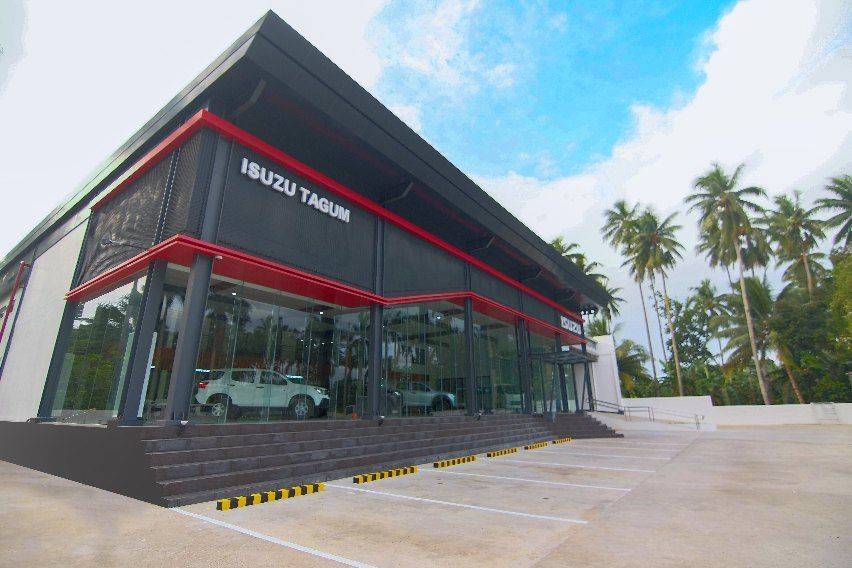 Test drive units will be available for the whole three days to give customers a full experience of Isuzu vehicles. Isuzu Tagum will also launch anniversary promotions to commemorate its second anniversary.
"I would like to congratulate Isuzu Tagum on their second anniversary. I also commend their team for celebrating the dealer's anniversary with customers thru mini truck fest. By giving customers first-hand experience of Isuzu units through events like this, we get to inform our customers about the great value for money that we offer through our quality products and services," IPC President Tetsuya Fujita was quoted as saying.
Photos from Isuzu Philippines Corporation
Also read:
Isuzu La Union holds mini-truck fest to celebrate 1st-year anniversary
Isuzu Philippines rolls out 2018 Truck Fest event
Isuzu PH stages 2017 Isuzu Truck Fest in SMX Convention Center
Isuzu Truck Articles From Zigwheels