Kia Adds XCeed, Ceed Sportswagon to Electrified Lineup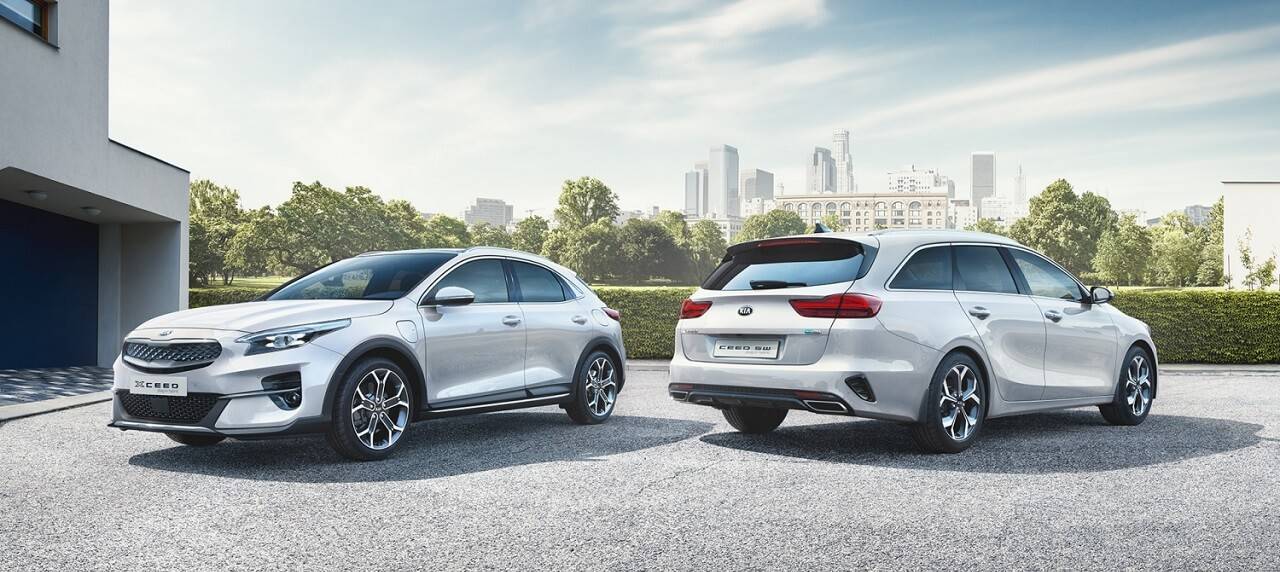 Ever since its release in 2017, the Kia Niro electric vehicle (EV) has enjoyed a lot of praise and prestigious awards. Hoping to bank on the success of their first long-range EV, Kia also went on to electrify the Soul and Sportage. Now, Kia is expanding its electric line-up even further with the launch of Plug-in Hybrid versions of the recently introduced all-new Kia XCeed and the stylish and practical Ceed Sportswagon.
Both vehicles are powered by a 1.6-liter GDi (Gasoline Direct injection) engine paired with an electric motor and 8.9kWh lithium polymer battery pack to produce a combined output of 139 hp and 265 Nm of torque.
The hybrid powertrain of both the XCeed and Ceed Sportswagon is mated to a 6-speed dual-clutch automatic transmission, a gearbox provides "a more enjoyable drive than other hybrid vehicles equipped with electronic continuously variable transmissions (e-CVT)," according to Kia. The difference between Kia's 6DCT and traditional e-CVT is that it allows the full output of both the engine and motor to be transferred in parallel through the transmission, with minimal energy loss. Comparatively, e-CVTs lose plenty of power from energy conversion, which can hamper drive enjoyment.
Standard regenerative braking technology allows the new Plug-in Hybrid models to harvest kinetic energy and recharge their battery packs while the vehicle brakes or cruises, further enhancing the overall efficiency of the powertrain.
©kiapressoffice.com
The Kia XCeed Plug-in Hybrid offers the virtues of a stylish, well-equipped crossover vehicle, combined with the efficiency and low emissions of a plug-in hybrid vehicle—a rarity in the compact family car class. Standard features include Kia's new 10.25-inch TFT LCD widescreen system, DAB radio with MP3 compatibility and Kia's new UVO CONNECT telematics system.
©kiapressoffice.com
In EV mode, the Kia XCeed Plug-in Hybrid is capable of travelling up to 58 kms and takes 2 hours and 15 minutes to recharge the battery pack to 100 percent using a 3.3kW AC charger.
©kiapressoffice.com
The Ceed Sportswagon Plug-in Hybrid edition is made for the top of the estate car range, with a generous specification and long list of standard equipment including 17-inch alloy wheels, LED lights, rain-sensing front wipers, and a new 10.25-inch touchscreen with satellite navigation system.
©kiapressoffice.com

In EV mode, the Ceed Sporstwagon Plug-in Hybrid has the ability to travel up to 60 kms using a 3.3kW AC charger. Like the XCeed, the wagon's battery pack also takes 2 hours and 15 minutes to replenish to 100 percent.

Both the XCeed and Ceed Sportswagon are available for order starting in the UK, with the first batch of vehicles expected to reach their English owners sometime in April.