Know Your Rights When You Get Apprehended by a Traffic Enforcer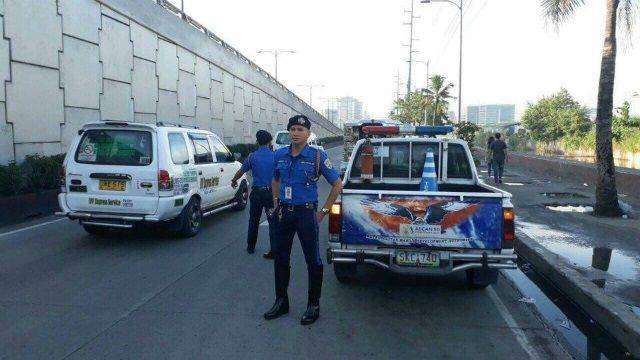 There are some cases when it's really your fault--or you're just at the wrong place at the wrong time. But whatever the case, it's a familiar scenario: You'll suddenly see a traffic officer spring from behind you like a stalking beast, waiting to pounce on you without hesitation.
Of course, you might get defensive like a trapped prey and fight with the officer--which is a big mistake. Remember that discourtesy is considered a violation as well, and you may need to pay at least P150 on top of other penalty fees that they'll charge against you.
Whatever the case, it's always important to remember that you still have your rights in case a traffic enforcer (or an MMDA officer) tells you to pull over. Don't just blindly follow what they say; instead, know what your rights are, and use them when needed. Here are the things you should keep in mind when you get apprehended by a traffic enforcer*:
1) You have the right to withhold your license until the traffic enforcer tells you the specific reason/s why he's confiscating it--and your ticket's validity.
Still, keep in mind that you do need to give your license for confiscation in case you really violated a law. If you refuse to surrender it, then the traffic officer has the right to take out your plate, instead (pursuant to Section 74 & 75, MC 89-105).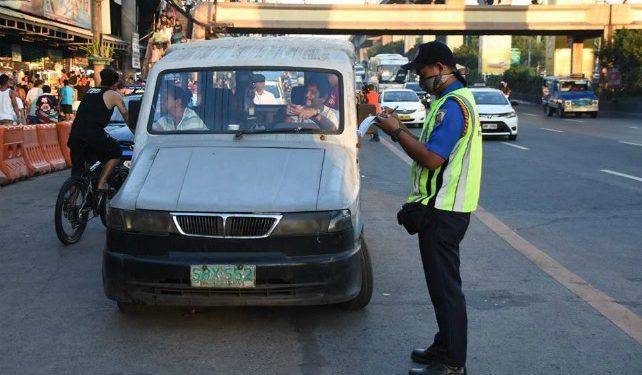 2) You have the right to say "no" when an MMDA officer asks you to step out of the car.
Traffic Enforcers are not allowed to do this while the apprehension is taking place.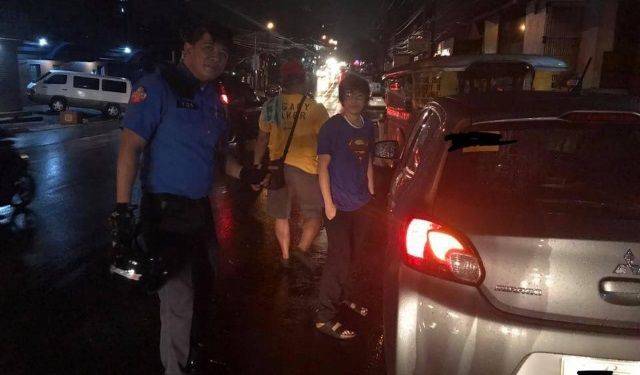 3) You have the right to tell them to stop "ganging up" on you.
MMDA Enforcers are not allowed to group together when they are apprehending you. In fact, they're not even allowed to stand together in groups of two, except when they're arresting groups of colorum (out-of-line) or smoke-belching buses.
4) You have the right to ask them for their mission order.
Each Traffic Enforcer has his/her own written mission order that's issued by the MMDA Central Administration.
Their mission order contains the following:


Area of responsibility


Time of duty


Official function


Whether they're authorized to issue tickets


5) You have the right to question why you're being apprehended by the Traffic Enforcer and/or even refuse to give up your driver's license especially if--


You weren't involved in any traffic accident


You have not accumulated three or more unsettled violations


You haven't violated any of these traffic laws**:




Driving under the influence of Liquor or prohibited drugs


Using motor vehicle in commission of crime


Undue preference/unjust discrimination


Tampering of OR/CR/CPC & other documents (spurious documents)


 Tampered taximeter seal


 Tampered sealing wire


Skipping or bypassing designated OBR terminals or loading bays (for 2nd offense)


Refusal to render service to public (Taxis and Public Utility Vehicles)


Refusal to convey passengers to destination/trip-cutting (Taxis and Public Utility Vehicles)


Overspeeding


Overcharging (with or without conductor) (for the 2nd offense)


Out of line operation


Operating on contractual basis


No driver's ID


Joined/reconnected sealing wire


Illegal transfer of plates/tags/stickers


Illegal or unauthorized counter-flow


Ignoring Organized Bus Route (OBR) interval timers (for 2nd offense)


Flagged up meter


Fast/defective/non-operational/tampered taxi meter


Fake/altered taximeter seal


Fake/altered sealing wire


Fake driver's license


Driving against traffic


Colorum operation (cargo/passenger vehicle)


Broken taximeter seal


Broken sealing wire


Allowing another person to use driver's license


Reckless driving (2nd offense)


Undercharging (without conductor)


Failure to surrender queue / dispatch number at designated exit area (OBR)


6) You have the right to say "no" when they hint of taking bribes from you.
There are some unscrupulous traffic enforcers who think they can get away with taking bribes from you, especially since they know there are some who are desperate enough to pay their way out of their offenses.
7) When giving you your TVR (Traffic Violation Receipt), you have the right to complain to the officer why they're not issuing this to you in proper uniform and visible nameplate.
They should only be wearing the official MMDA uniform, with a visible nameplate pinned on them. Here's what they should look like: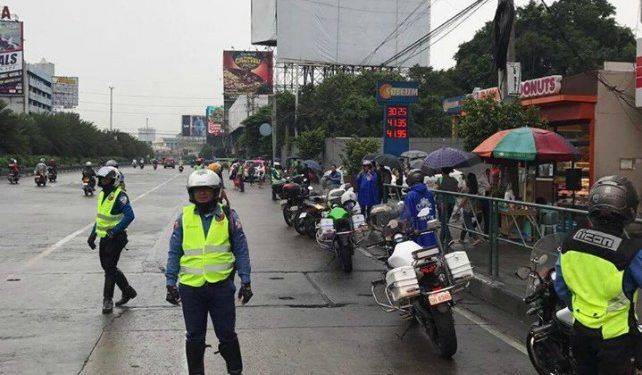 8) You have the right to present any of the following as a valid driver's license:


ID Plastic Card


DLR / Temporary Driver's License


TOP (Temporary Operator's Permit)


International Driver's License


Foreign License


Valid Local Government Unit Ordinance Violation Receipt (LGU OVR)


9) You have the right to ask for the name of the Traffic Enforcer and submit a letter of complaint in case the traffic enforcer has violated any of the rights mentioned here.
You should address it to the Traffic Adjudication Board (TAB) within 5 days after the apprehension.
The TAB's address: MMDA Bldg. EDSA cor. Orense St. Guadalupe Nuevo, Makati City
10) In case the two of you get in a heated argument, you have the right to call the MMDA Hotline 136, or the Metrobase at 0917-527-7304.
You can ask them to send inspectors to go to the place where the argument is taking place for proper investigation.
11) You also have the right to e-mail your complaints against erring Traffic Enforcers to the MMDA thru email@mmda.gov.ph.
You are required to include full details of the incident (include photos or videos whenever possible) so they can attend promptly on that matter.
---
Here's a Final Note for You
Don't forget  that MMDA officers are also human. Keep this in mind the next time you feel like lashing out all of your frustration or anger against them.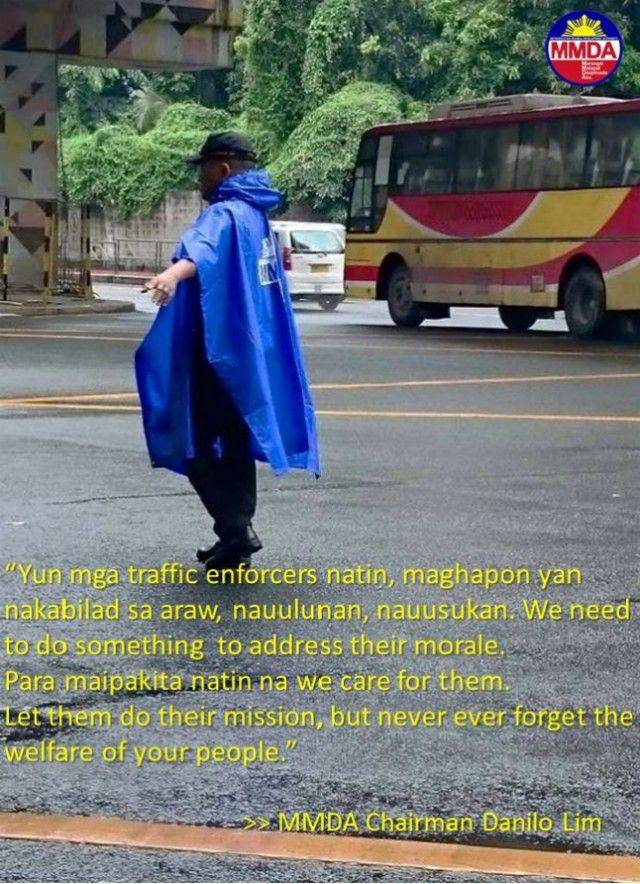 *You can visit the MMDA's site to know more about your rights.
**The above-mentioned administrative violations also require a minimum of 2 hours seminar (for the drivers) at the Traffic Academy.
However, any driver who has committed three (3) or more unpaid violations, whether administrative or moving, shall also be subject to attending seminars, whose length shall be based on the results of the diagnostic exam (exam that will determine the contents of the seminar progress), which will be administered by the Agency.

Updated by Wilbert Tan on July 4, 2020