Lamborghini Essenza SCV12 is Raging Bull's most powerful car yet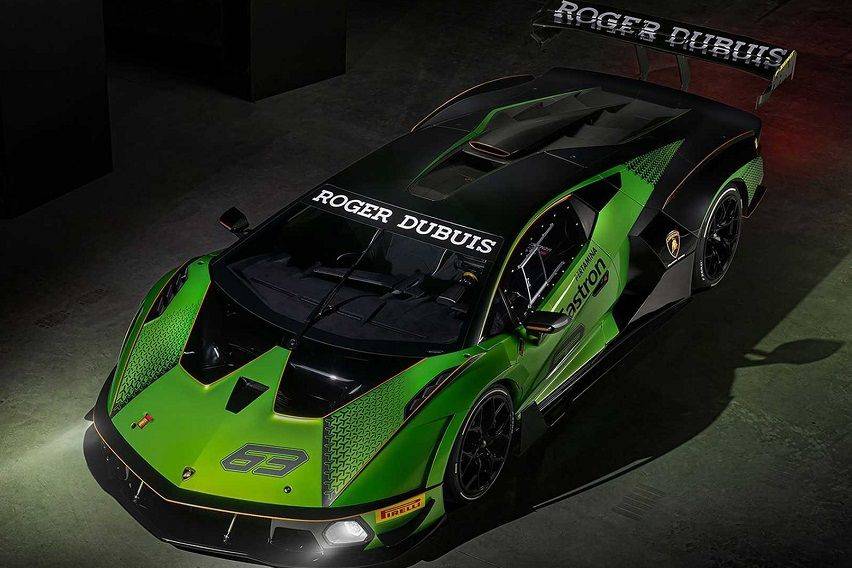 Limited to a production run of just 40 examples, the Essenza SCV12 is built exclusively for the race track, with its V12 able to deliver over 830hp—80 horses more than their next most powerful car, the Aventador SVJ.

And every feature inside and outside the car is designed to ensure the 40 Essenza SCV12 owners hit that number, starting with the intimidating aerodynamics, to the structural elements within the chassis, and on to Capristo-designed, back-pressure reducing exhaust pipes.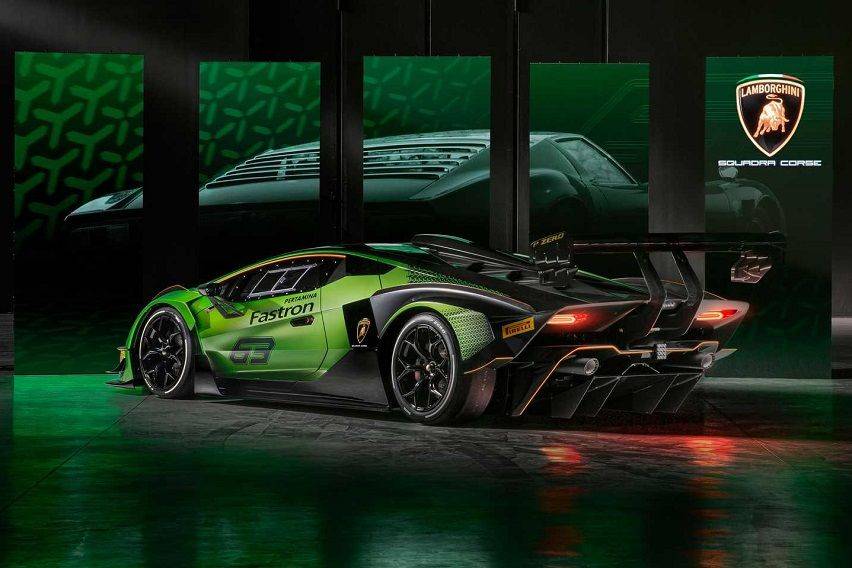 Despite being reserved for the tracks, the Essenza SCV12 doesn't have an internal roll cage. But before you think Lamborghini is compromising driver safety, the Italian sports car maker says that the carbon fiber monocoque chassis is sturdy enough to do without the bulky and weighty race appendage.

According to Lamborghini, the absence of the roll cage helps the Essenza SCV12 achieve a jaw dropping power-to-weight ratio of 1.66 hp/kg.

Power is sent to the rear wheels by a new X-trac sequential six-speed transmission that's built into the chassis while dealing some load-bearing duties to deliver benefits to compactness, structural continuity, and greater torsional stiffness.

"Essenza SCV12 is the ultimate expression of the V12 naturally aspirated engine, the symbol of our brand since 1963," remarked Maurizio Reggiani, Chief Technical Officer of Automobili Lamborghini. "It is a project in which we combined the pursuit of engineering perfection with refined aerodynamics, futuristic design, and innovative solutions such as the carbon monocoque without internal roll-cage."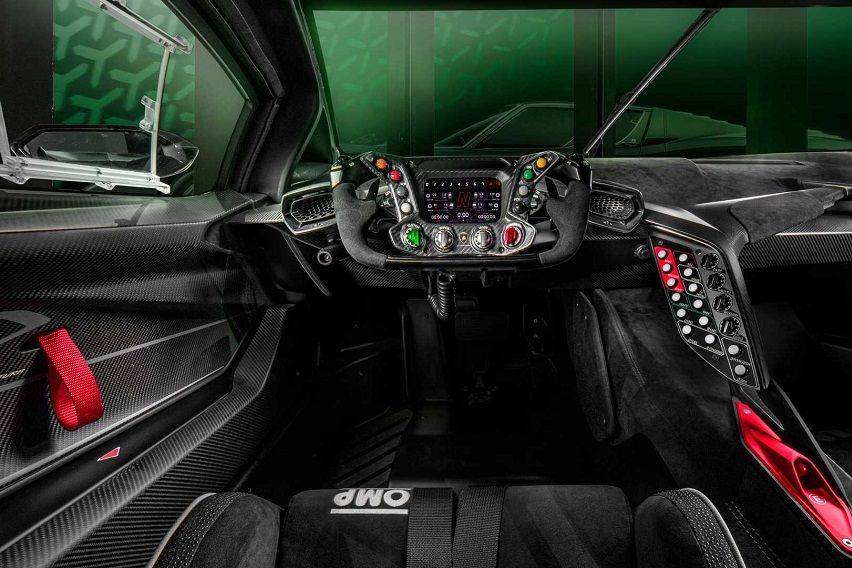 "The result is an engaging and uncompromising car, born to race and to showcase on the track the characteristics that have made Lamborghini famous worldwide, guaranteeing unique and special emotions for both the driver and onlookers," Reggiani added.

Production of the EssenzaSCV12 will be done at Lamborghini's Sant'Agata Bolognese, Italy plant by the Squadra Corse motorsports division. Every purchase is accompanied with advanced driving lessons at various racetracks across the world with Squadra Corse engineers and five-time 24 Hours of Le Mans winner Emanuele Pirro.