Latest Almera to Take More Than a Year to be Introduced in PH?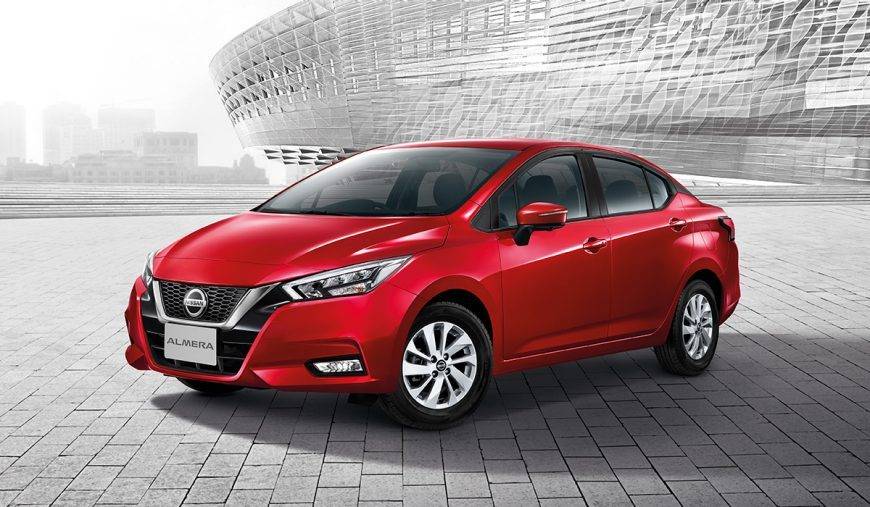 The latest version of Nissan subcompact sedan Nissan Almera has now broke ground on ASEAN shores.

The newest version of the Nissan Almera has now been revealed in Thailand.




We tried to snoop for answers from Nissan in the Philippines regarding the arrival of the newest Nissan Almera. However, they were adamant not to reveal the date yet.

But the local arm of the Japanese carmaker in the Philippines only gave the assurance that they will surefire bring it to the country (only question for now is when).

This means that the introduction of the latest Almera might take a long period before it will be seen on Philippine roads.

An insider told CARMUDI PHILIPPINES that the newest Almera might take more than a year before it will be released here. According to our source, it is still on the "planning stage."

Since it was introduced in January 2015 until October 2019, total Almera sales have reached 20,542 units. Its competitors in the market include Toyota Vios, Honda City, Hyundai Accent, to name a few.

So while waiting, here are some information regarding 2020 Almera that was recently released in Thailand.

Thai-spec Almera has downsized 1-liter engine, rather than 1.5 liter that is also currently present in the country.




However, dont let that numbers fool you. This 1-liter engine can provide some 152 Nm torque and 118 horsepower, with a turbocharged engine mated to a CVT fitted in the 2020 Nissan Almera.

The latest version of the Almera has been fitted with Nissan's Intelligent Mobility features such as automatic emergency braking, front collision warning, and even 360-degree cameras.




There are a lot of similarities with the US version of the Almera, but the few differences would the 15-inch alloys (US has 16's) and clear corner lights instead of amber.

For its entertainment-system, the latest version of Almera in Thailand resembles much of the US version.

A total of six speakers are fitted inside the 2020 Almera. Although two has different touchscreen audio control, some of the latest variants of the 2020 Almera has Apple CarPlay and Android Auto.




Well, for now, we hope that the country could enjoy the also the same specifications Thailand now has.