LTO further extends vehicle registration validity
The Land Transportation Office (LTO) has adjusted the validity of motor vehicle registration following the challenges brought by the dreaded COVID-19 pandemic.
Earlier, the agency ordered its offices not to collect penalties for late registration of motor vehicles and renewal of driver's licenses that expired during the lockdown period starting last March.
The LTO then issued another Memorandum Circular (MC) on May 9, automatically extending the validity of registration for those units that expired March 1 until the date of work resumption. They have extended it for 60 calendar days from work resumption among vehicles with plate numbers ending in 3, 4, and 5 or March, April and May, and those with no plates yet.
Then on June 24, another MC was issued to prolong the validity of registration with registration renewal schedules in the months from June to October.
LTO Assistant Secretary Edgar Galvante explained that the extension is to follow the orders from the mother department, the Department of Transportation (DOTr)—which is under the leadership of Transportation Secretary Arthur Tugade.
"We are continuously extending the validity and the period for renewal of registration of motor vehicles since March. This is in adherence to the directive of Secretary Tugade, at the start of the community quarantine, to consider the health and economic crisis we are facing. Naiintindihan po natin na apektado ang kabuhayan ng marami nating kababayan sa panahon ng pandemya kaya natin pinapalawig ang validity ng mga rehistro," he said.
Based on the latest directive, the registration for vehicles with plate numbers ending in 6 or those scheduled for registration renewal in June in all areas other than the National Capital Region (NCR), Laguna, Cebu, and Region III will still be valid for another 30 days from June 30, with no penalty to be meted out until July 31.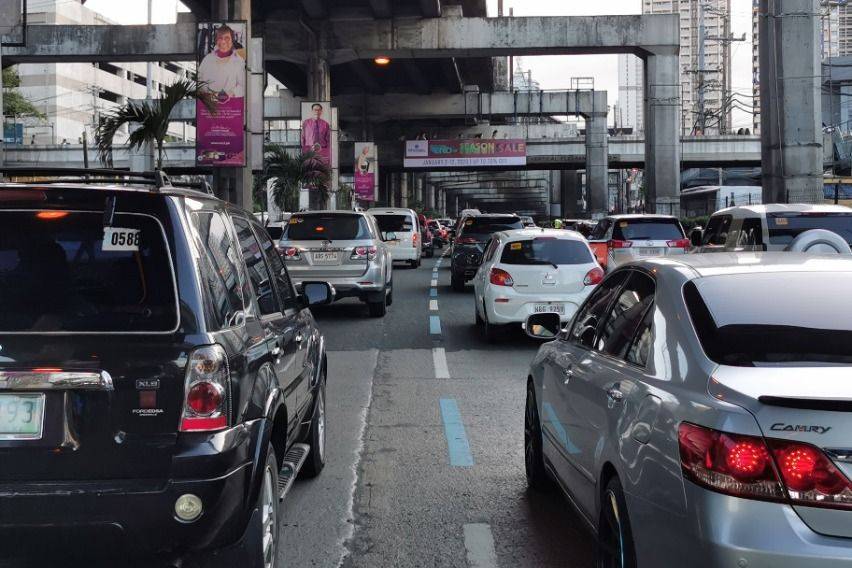 On the other hand, an additional 30 days validity has been given to owners of motor vehicles plate numbers ending in 6 or those scheduled for renewal in June in NCR, Laguna, Cebu, and Region III.
The above-mentioned extension is on top of the 60 days that the LTO gave beginning from the date of the agency's work resumption last month—which gives them until September 3 to accomplish the requirements.
Further, those who will renew vehicle registration will have an extension 30 days. The vehicles with plate numbers ending in 7, 8, 9 and 0 will be covered by the said order.
The 30-day extension is effective from their supposed expiration as follows:
Plates ending in 7- from July 31 now adjusted to August 31;
Plates ending in 8- from August now adjusted to September 30;
Plates ending in 9-from September 30 now adjusted to October 31; and
Plates ending in 0- from October 31 to November 30 2020.
Owners of vehicles that need to have their vehicle registration renewed shall not pay penalty or surcharge given the revised schedule given by the LTO.
The schedule adjustments are made to avoid high volume at LTO offices.
Moreover, Galvante appeals to motorists to follow the latest scheduling and to not wait for the deadline.
"Aside from considering the financial health of motorists, we have crafted this schedule so that we can create a systematic and organized process of renewal of motor vehicle registration in all our offices. This is also to ensure that the clients' and our employees' welfare are well-protected at all cost," the LTO chief noted.
Earlier, Cagayan de Oro City Representative Rufus Rodriguez recently filed House Resolution 1007, which aims to suspend emission testing as part of vehicle registration requirements until the end of this year.
Also read:
How to Register Your Vehicle in the Philippines
LTO's Driver's License, Vehicle Registration Renewal Goes Online
PETC operation extended after positive case of COVID-19 in DOTr-Clark Office
Car Articles From Zigwheels
News
Article Feature
Advisory Stories
Road Test