PETC operation extended after positive case of COVID-19 in DOTr-Clark Office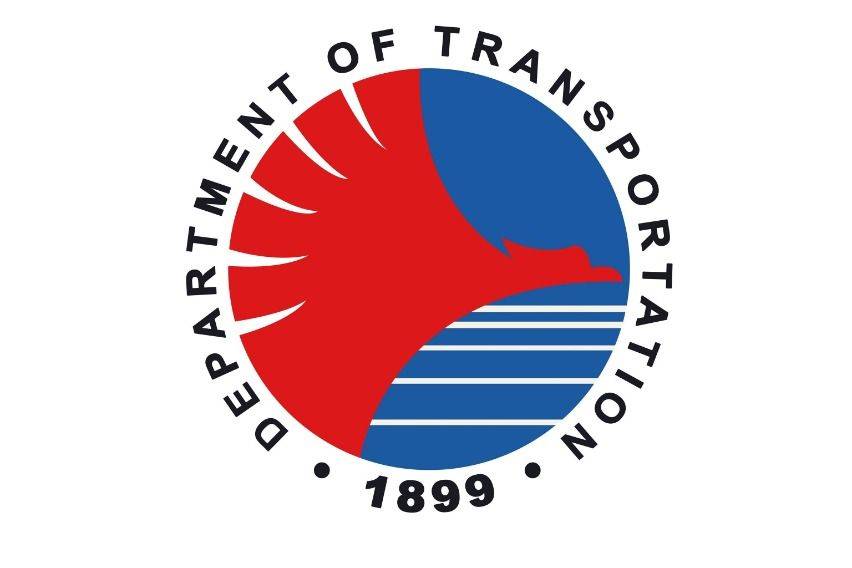 All Private Emission Testing Centers (PETCs) and Motor Vehicle Emission Control Technicians (MVECTs) are allowed to operate until July 30, weeks after the Department of Transportation (DOTr) supposed suspension on the capping of its test uploads.
In a memorandum issued July 14, the transportation department stated that it was extending the validity of Authorizations of PETCs and MVECTs, from July 15 until July 30 after the DOTr ordered a lockdown.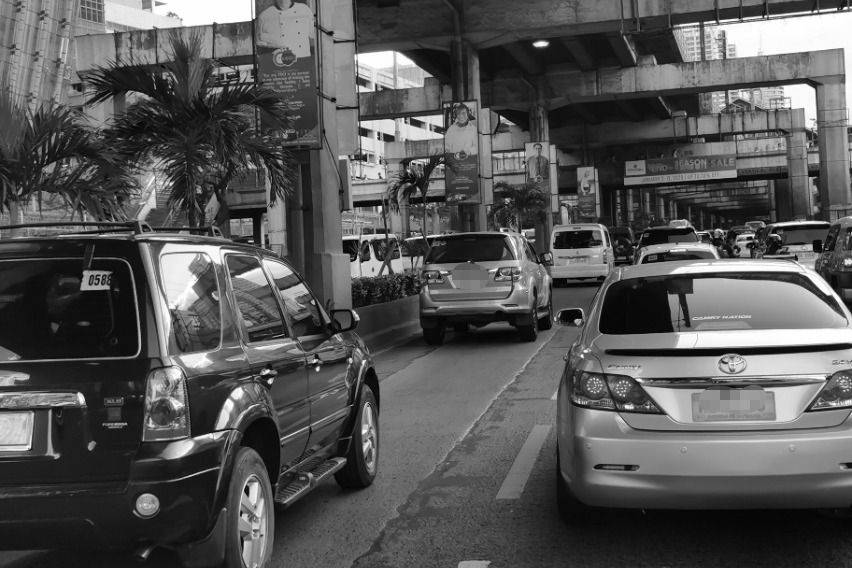 The move was made to further avoid inconvenience to the public, as well as a precautionary measure following a positive case of COVID-19 at the DOTr-Clark office.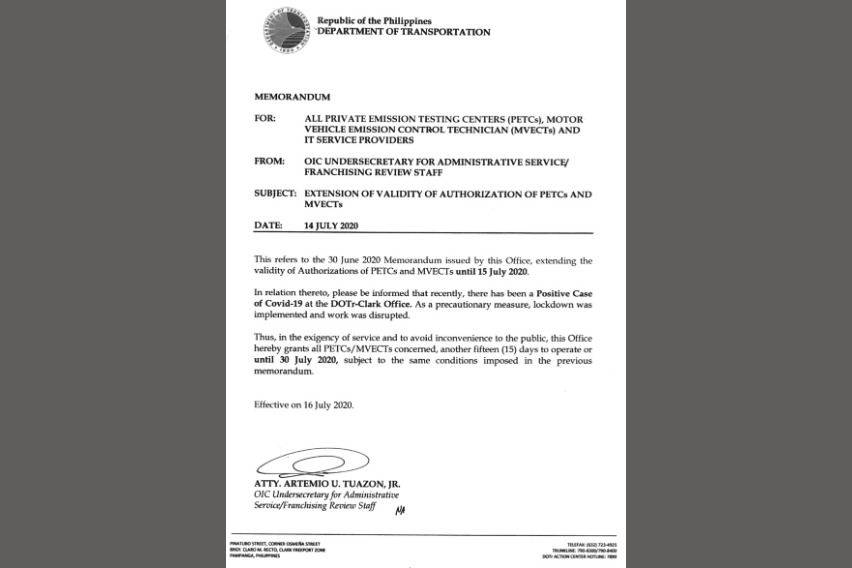 The latest memorandum follows a previously issued memorandum dated June 30 2020, detailing the extension of validity of authorizations of PETCs and MVECTs until 15 July 2020.
Furthermore, the DOtr added that "the extended period is subject to the same conditions imposed and stated in the previous memorandum."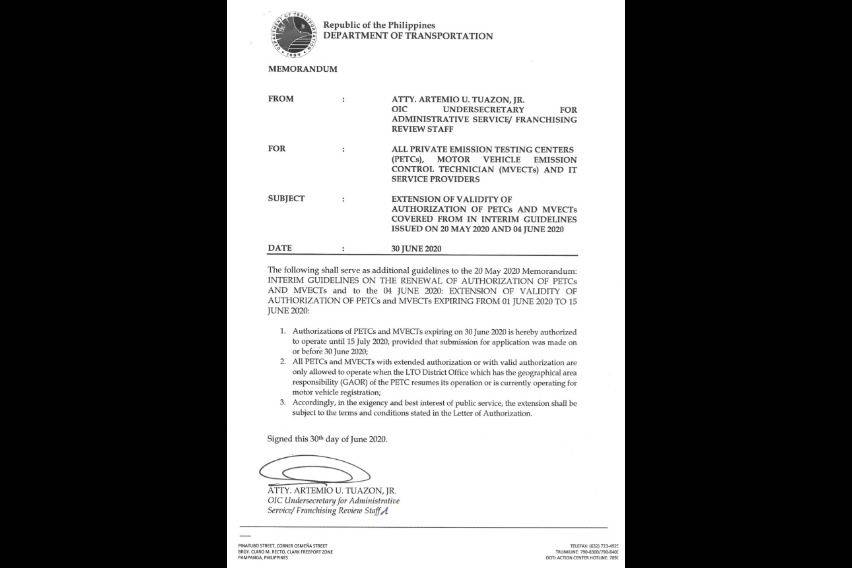 Earlier, owners of private emission testing centers (PETC) filed a complaint before the Office of the Ombudsman against DOTr Undersecretary for Administrative Services, Artemio Tuazon Jr., for allegedly closing and revoking permits of PETCs illegally.
The agency backed Tuazon up, saying, it is one of the challenges for the government to " to fix the system of emission testing in the country" when there are PETCs that are "riddled with corruption."
"There are people and groups who are trying to stop this change in an industry that has, for so many decades, been riddled with corrupt practices," the DOTr claimed its earlier statement.
Photo from Department of Transportation
Also read:
LTO caps off allowed emission tests by PETCs at 120 per day
Everything you need to know about vehicle emission testing in the Philippines