LTO releases IRR on 'Doble Plaka Law', many plates still pending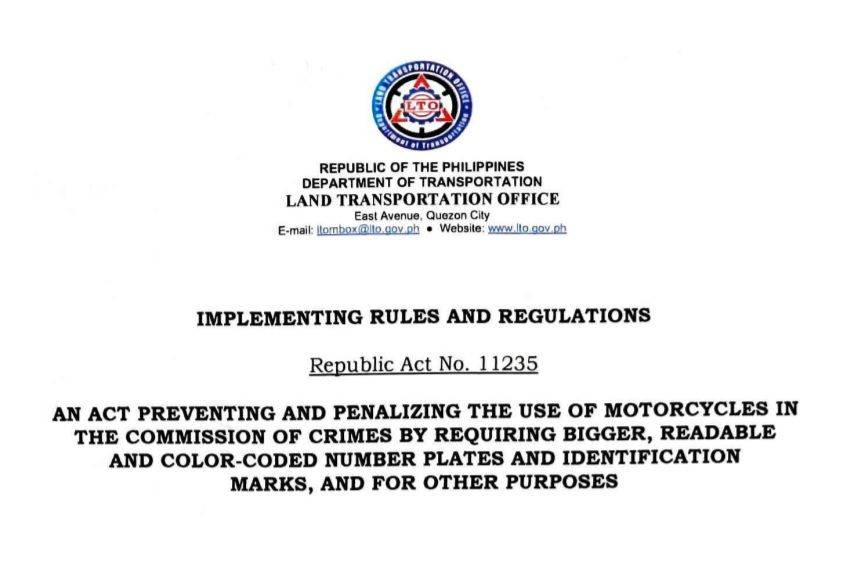 Despite releasing the implementing rules and regulations (IRR) for Republic Act No. 11235 (infamously known as 'Doble Plaka' law) last May 21, and causing plenty of overt reactions from motorcycle owners in the process, the Land Transportation Office (LTO) admitted that it is currently ill-equipped to implement the law to its fullest extent.
The LTO cited the lack of available number plates as the main reason for the drawback.
"Hindi pa po natin ito ma-implement kasi hindi pa po available ang mga plaka," a Manila Standard report quoting LTO Executive Director Romeo Vera Cruz as saying in a radio interview.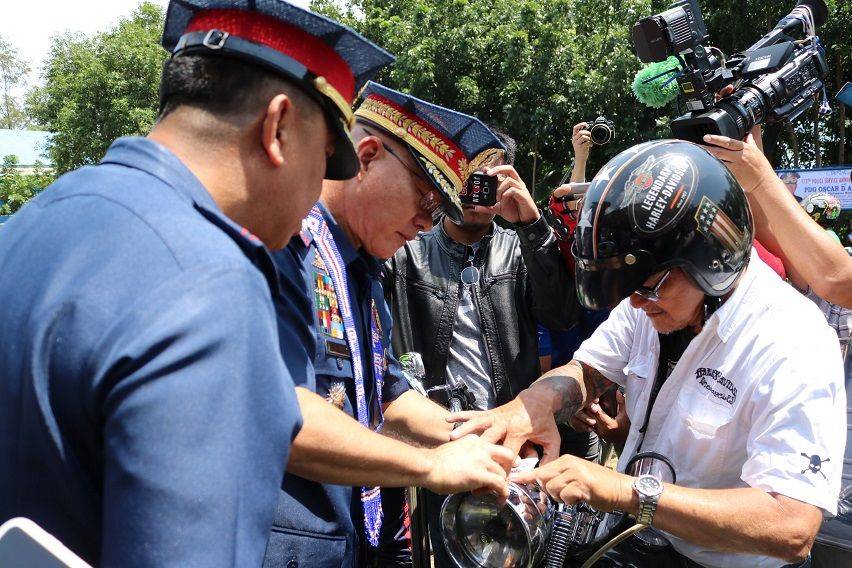 Cruz clarified that the blank plates have already arrived, but it will take the supplier some time to get all the plates ready, adding that they are expecting 1.7 million printed plates ready for release by July.
To make up for the lack of plates, Cruz said that in the meantime, motorcycle owners will be required to place sticker decals of their plate numbers on the front of their bikes.
President Rodrigo Duterte, himself an avid motorcycle rider, signed RA 11235 into law on March 28 of last year, but held off the law's implementation pending some modifications, such as the adjustment of the size and material of the front plate, and the reduction of penalties on minor violations.
With the release of the law's IRR two weeks ago, it looks like the transportation agency is finally ready to move forward with its enactment—but apparently, not quite yet.
Cruz said that only the registration section of the law will be enacted immediately by the LTO, which requires new owners to register their motorcycle with the agency within five days of their bike purchase.
In a DZMM radio interview, LTO Assistant Secretary Edgar Galvante said that the lack of license plates would not be the basis to cite motorcycle riders.
Galvante said that the government has just received the materials to producd 15,000 plates. Currently, registered motorcycles are now at 7.2 million.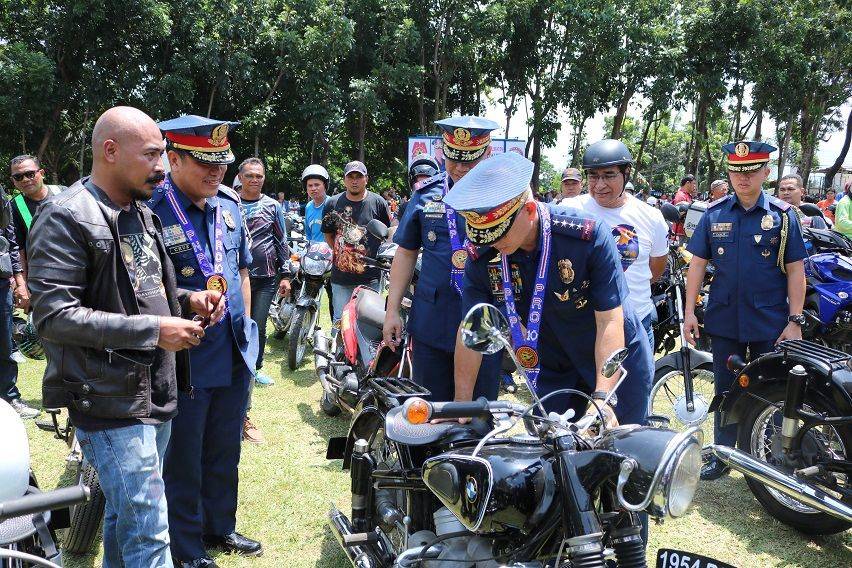 Some of the law's more controversial provisions include the approved size of the number plates, which should measure 135mm x 85mm for the front plate and 235mm x 135mm for the rear unit.
Many also found the fines, which can range up to P50,000 to P100,000 depending on violation—highly objectionable.
With report from Ruben Manahan IV
Photos from Land Transportation Office, Philippine Information Agency
Also read:
Pimentel Wants Angkas CEO Considered as Persona non Grata
Car Makers, Dealerships Come Together to Help UK Flatten Covid-19 Curve