Luxe sport utes: Toyota Land Cruiser vs. Nissan Patrol Royale
From the United Nations to our local government officials, the Toyota Land Cruiser 200 and the Nissan Patrol Royale has ferried them all.
The Land Cruiser and Patrol have done so with their classy and comfortable cabins and their off-road abilities. With such duality, the two vehicles have proven themselves to be luxurious limousines on paved roads and tough tanks on the rough stuff.
Prices for the Toyota start from P4.619 to P4.985 million, and the Nissan goes for P3.998 million. If you're lucky enough to be shopping in that price range, choosing between these two luxe trucks becomes a good problem to have.
Power and underpinnings
Behind the Land Cruiser's imposing grille sits a 4.5-liter V8 turbodiesel engine, which can churn 232hp and a hefty 615Nm of torque. A six-speed automatic is mated to the V8 mill.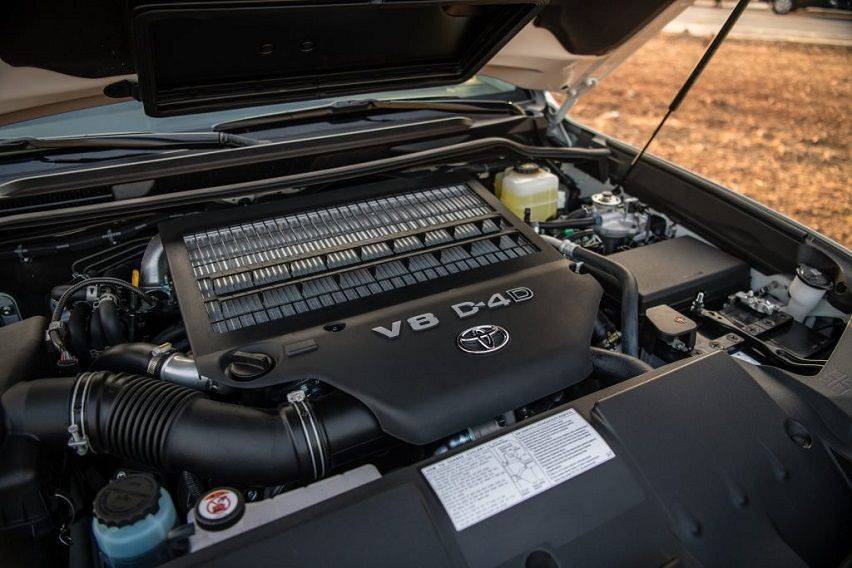 The Land Cruiser's chassis support consists of a double wishbone independent at the front, and a four-link type at the back. The suspension has a party trick called kinetic dynamic stabilizers that enhances ride comfort.
A V8 also resides behind the Patrol Royale's equally large grille, but here it's a larger 5.6-liter gasoline mill that produces 400hp and 560Nm of torque. The transmission is a seven-speeder automatic.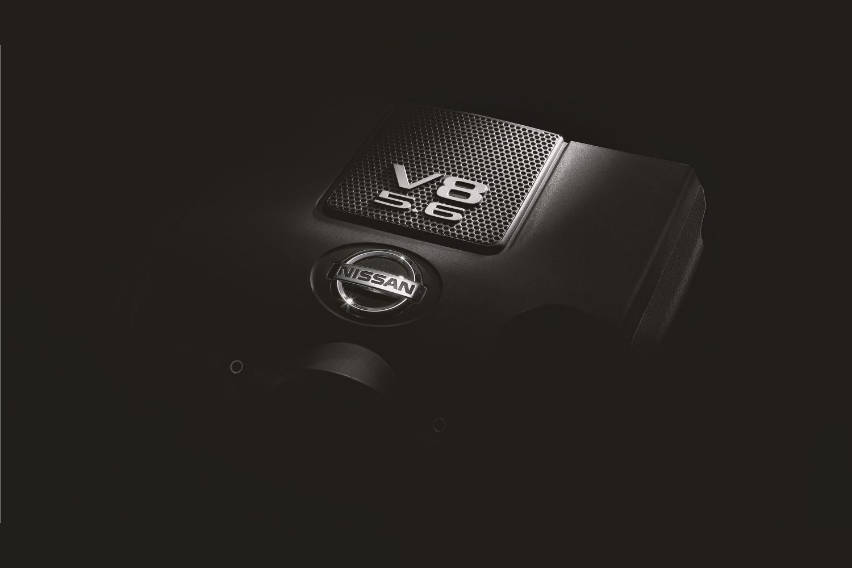 The Patrol Royale is supported by an independent double wishbone suspension with hydraulic body motion control, which also has the same comfort-enhancing aim.
Off-road gadgetry
To help the four-wheel drive system, the Land Cruiser carries a hill-start assist control, CRAWL control, and multi-terrain select with five terrain options.
CRAWL automatically adjusts the throttle and brakes when, well, crawling over rough terrain. The multi-terrain fine tunes the SUV whether it is going over rock, rock and dirt, loose rocks, or mud and sand.
The Patrol Royale's Variable 4x4 offers a similar feature, in which it tunes the SUV depending on the terrain it is being driven over. The 4x4 gadget is made to a suspension with an independent travel function, which aims to create a flat and stable ride.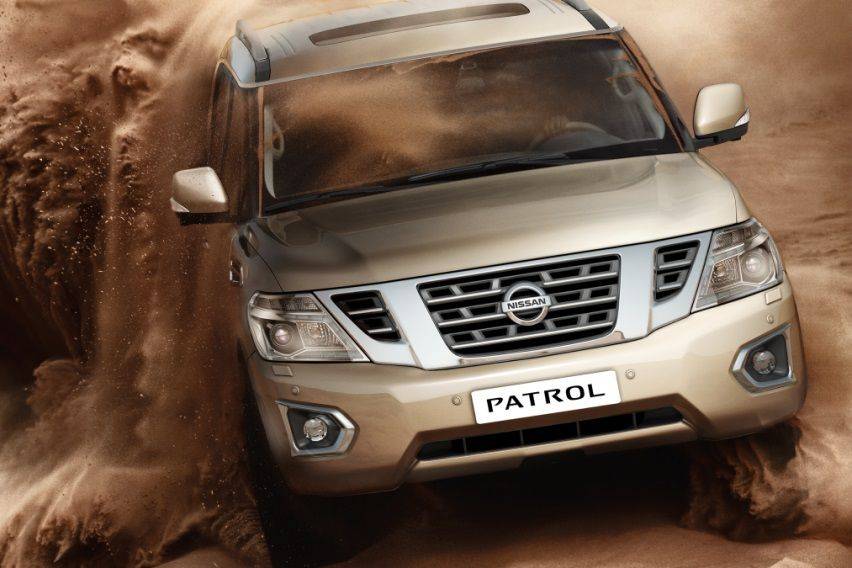 Interior amenities
Inside, the Land Cruiser's seven occupants will be cosseted in leather seats, which are powered for the driver and shotgun passenger.
Providing juice to passengers' devices are the multiple accessory power outlets, while more creature comforts include a four-zone auto climate control, and six-speaker audio. A power moonroof tops the list of amenities.
Inside the eight-seater Patrol Royale, there's the renowned coolness of Nissan's air-conditioning systems, which are spread by a triple-zone climate control. As usual for this class of vehicle, leather wraps the seats.
Aural and visual entertainment is provided by a 13-speaker Bose audio player with a 2GB hard drive, and a rear entertainment system composed of two seven-inch screens mounted on the front-seat headrests.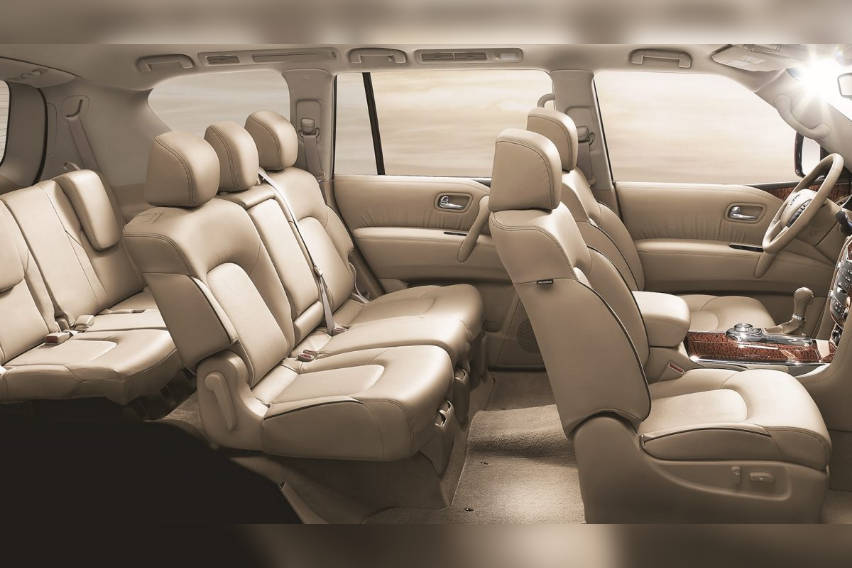 Verdict
Perhaps money is no longer an object in the luxury SUV market, so whichever of these SUVs you'd go for, both offer a good blend of off-road ability and upscale features.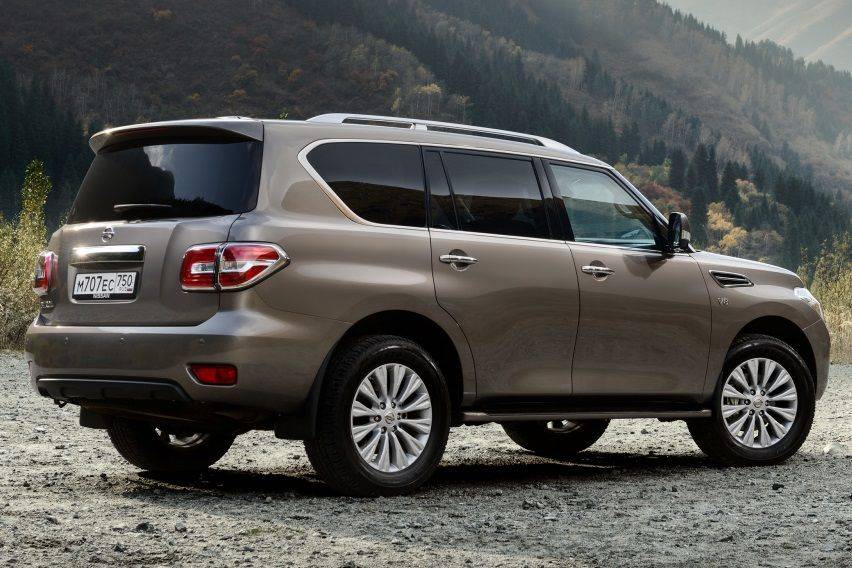 If a go-anywhere vehicle is needed, the Land Cruiser and its more advanced 4x4 running gear is the better choice. If a tech-rich cabin is desired, then the Patrol Royale and its entertainment features fits the bill.
Photos from Toyota and Nissan
Also read:
Cruisin' through colors of the Toyota Land Cruiser
Nissan Patrol Royale: Variants explained
Car Articles From Zigwheels
News
Article Feature
Advisory Stories
Road Test