McLaren heats up Lake Geneva to celebrate new Swiss retailer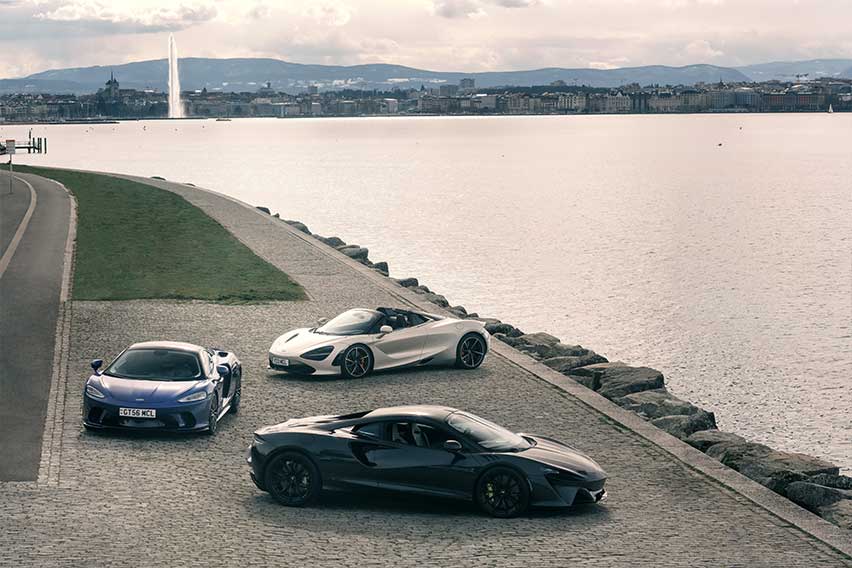 British supercar manufacturer McLaren Automotive, opens a new dealership in Geneva and puts on a breathtaking display to commemorate the opening of the new Swiss showroom.
Set against the backdrop of Lake Geneva are some of the best McLaren models representing its range of road-going offerings from the luxury high-performance car maker's GT, Supercar, and Ultimate lineup, including the Artura.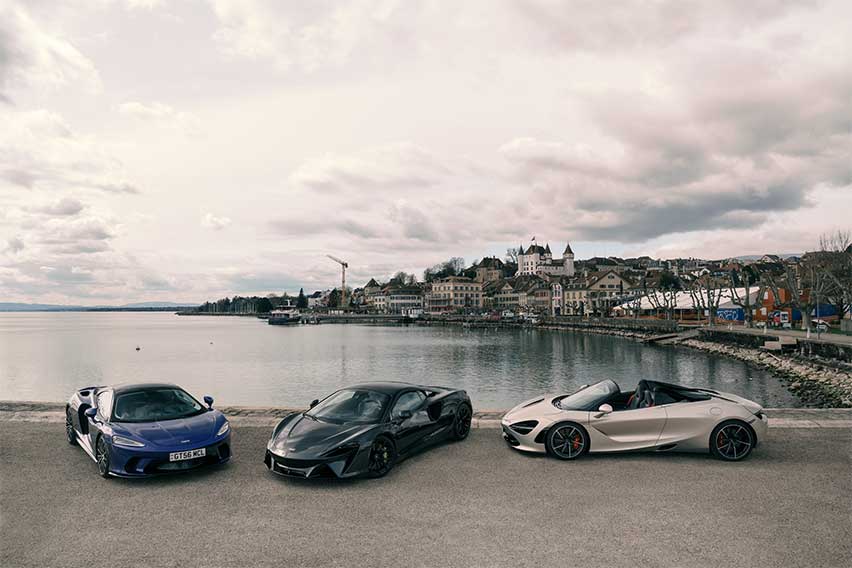 "It is great to see our range of models on display in a city world-renowned for automotive excellence and passion and the appointment of a new McLaren retailer in this key market is a very positive way in which to begin the second decade of sales operations for McLaren Automotive," said McLaren Automotive Managing Director for Europe, Middle East and Africa Automotive Ltd. Brett Soso.
He added, "Our model line-up of GT, two supercar models in the all new McLaren Artura High-Performance Hybrid and the 720S, and the rare and exclusive Ultimate cars sees McLaren ideally positioned to emerge from the COVID-19 pandemic into an exciting new era."
Geneva is a city famed for its annual International Motor Show and a new dealership in this iconic city will help increase McLaren's presence in the Swiss-French region. The new retailer is joined by nearby dealerships in Zurich and Lugano, and will accommodate customers in the Romandy cantons of Switzerland.
The new Geneva retailer is operated by Pegasus Automotive Group SA, a luxury brand specialist, and becomes the 37th official McLaren showroom in the Europe, Middle East and Africa region.
McLaren's Geneva dealership has chosen the Senna, McLaren's most track-focused road car, as its representative. The most-recent model, the two-seater Elva roadster, was specifically built for refined driving exhilaration.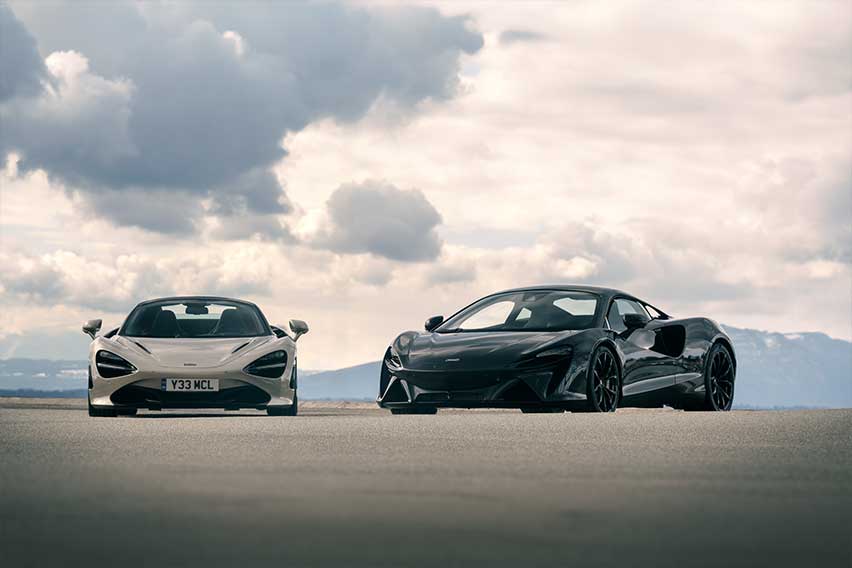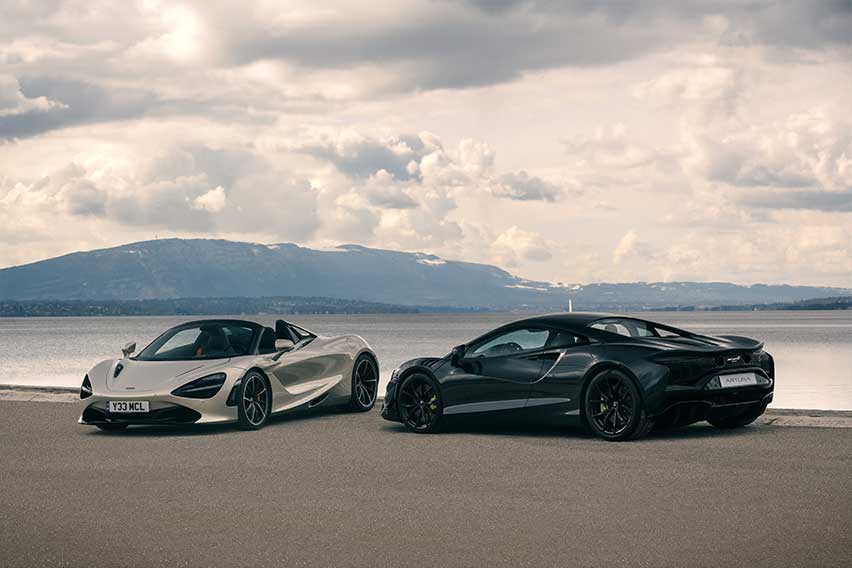 McLaren's 2021 offering will include the all-new Artura, an all-new high-performance hybrid supercar. Hot on the heels of its February reveal, the Artura is the first McLaren model to benefit from the McLaren Carbon Lightweight Architecture (MCLA).
The Artura further expands McLaren's supercar offerings alongside the 720S and 720S Spider.
Photos from McLaren
Also read:
McLaren Uncovers Plans for an All-Wheel Hybrid
That McLaren 720S on "Hobbs & Shaw" Everyone's Talking About