Mercedes-Benz and ic! berlin unveil AMG-inspired sunglasses line
Berlin-based eyewear manufacturer ic! berlin and Mercedes-Benz have unveiled a sunglasses collection.
"It combines the essential expressive features" of both brands, Mercedes-Benz said. The result is five new exclusive eyewear models, which are based on design elements of Mercedes-Benz and Mercedes-AMG vehicles. They will be crafted in the ic! berlin manufactory in Berlin-Marzahn.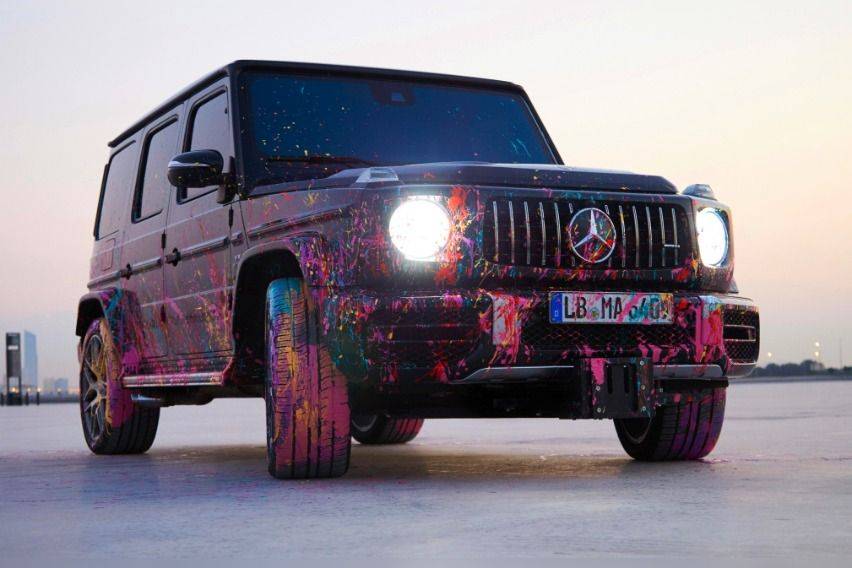 Dynamic shapes, exclusive materials, color accents in lacquer, and excellent wearing comfort are said to characterize the collection.
"The Puristic design, typical of ic! berlin, meets the avant-garde spirit of Mercedes-Benz," the German marque added. The sunglasses also interpret the vehicle design in each model in a special way.
Stainless steel frames, high-performance Zeuss lenses, soft silicone nose pads, and high-quality temple hinges ensure that every pair of eyewear is built to last.
In addition to the classic Mercedes-Benz logo, the new Mercedes-Benz pattern is lasered onto the temples as stylish branding.
Among the collection is the AMG 02 for men. It's a "masculine and a sporty reinterpretation of the pilot shape design." Available in four colors. the frame of the AMG 02 shows a powerful edge with its straight lines. Its accents, on the other hand, can be in the three paint colors red, yellow, and blue.
The hand-applied varnish adorns the thin-connecting brow arch over the bridge and the front upper sides of the temples.
The women's model of the collection, MB 06, is described as a "fashion statement." Oversized in the shape of a butterfly, and with an accentuated frame on the side, these sunglasses combine "trendy retro chic with luxurious style." Its colors ocean fade and rose gold are striking, Mercedes-Benz described.
The MB Shield 02 is a unisex model with a futuristic look. The simple mono disc is held in place by a stainless steel frame, which is highlighted by a Plotic Clip in the area of the bridge.
This is painted in the Ultra Beam and Fashion Silver colors, as a contrast to the mirrored glasses and the silver frame in iconic Lemon Verbena.
Photos from Mercedes-Benz
Also read:
Mercedes-Maybach S-Class pricing (and options) released
Mercedes-Benz EQS production underway at Factory 56 in Sindelfingen
Read All
Featured Articles
Featured Mercedes-Benz Cars