'Mitsubishi Rollback' promo offers Mirage G4 for as low as P528K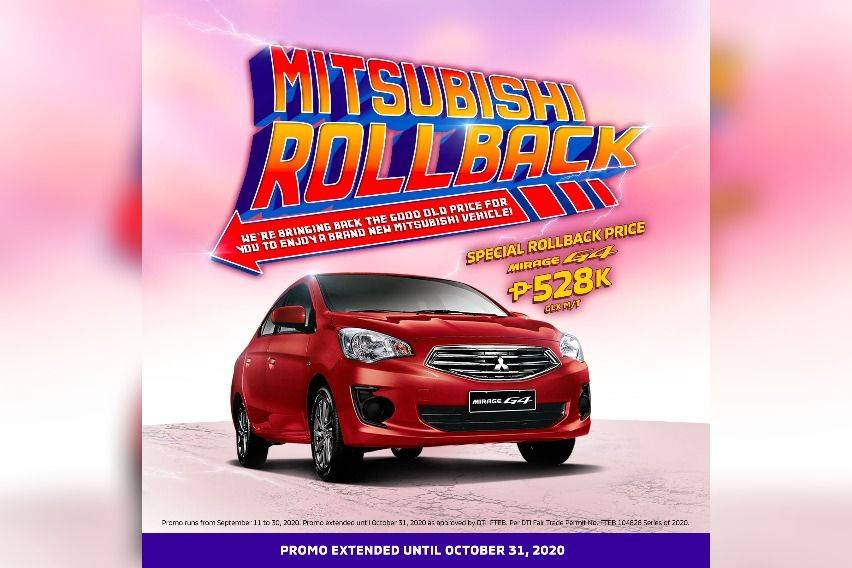 When it was first launched seven years back, Mitsubishi Mirage G4—the sedan counterpart of the famous hatchback—become an instant hit, simply because of its design and practicality. Back then, the Mirage G4 was retailed at P538,000.

The Mirage G4 GLX MT is being offered at P528,000, P10,000 below than its introductory price back then, with the extension of the promo last month to last until end of this month.

Those who are planning to get the unit may consider this as an early Christmas treat.

This proudly Philippine-made unit has helped the brand reached the 700,000 units milestone last year, together with the help of other completely-knockdown (CKD) units.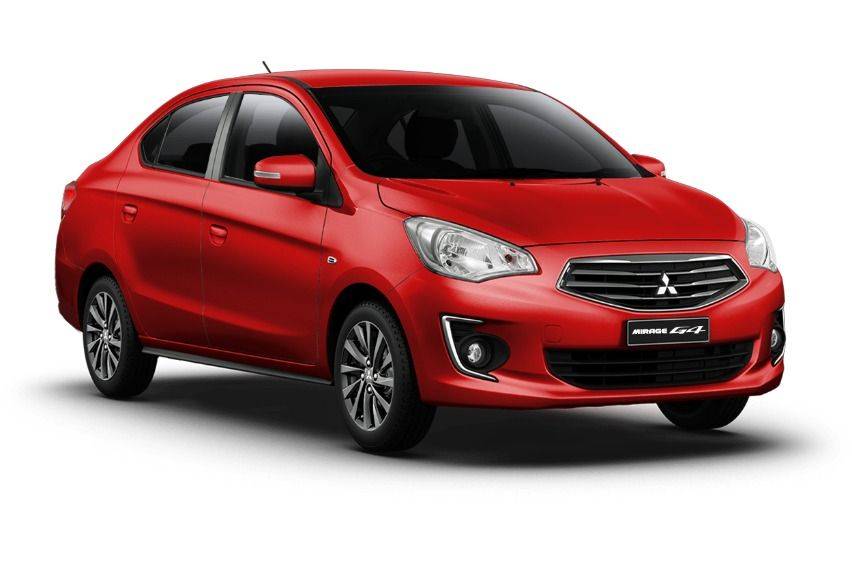 Looking at the aesthetics, the Mirage G4 is equipped with a set of 15-inch alloy wheels wrapped in 185/55 R15 tires, with the GLS variant getting a dark-chromed set no matter variant you would be getting.

It also has welcome lights that illuminate the front/rear position lights and the room lamp for 30 seconds, making it easier to find it in the parking lot, especially at night. Aside from that, it has coming home lights that keep the headlamps on for 1 minute even while the engine is already shut down.

Be it minute in size, the Mirage G4 is engineered to have ample space inside to comfortably seat up to five adults. On an average Filipino, the Mirage G4 has sufficient headroom and legroom while trunk space can fit 450 liters of hauling space.

Further, it is equipped with a double-DIN Bluetooth and iPod-ready head unit for the GLX and a 6.75-inch touchscreen infotainment for the GLS trim that GPS navigation. Also, the GLS trim among the first mainstream cars fitted with a push-start button and keyless entry/exit.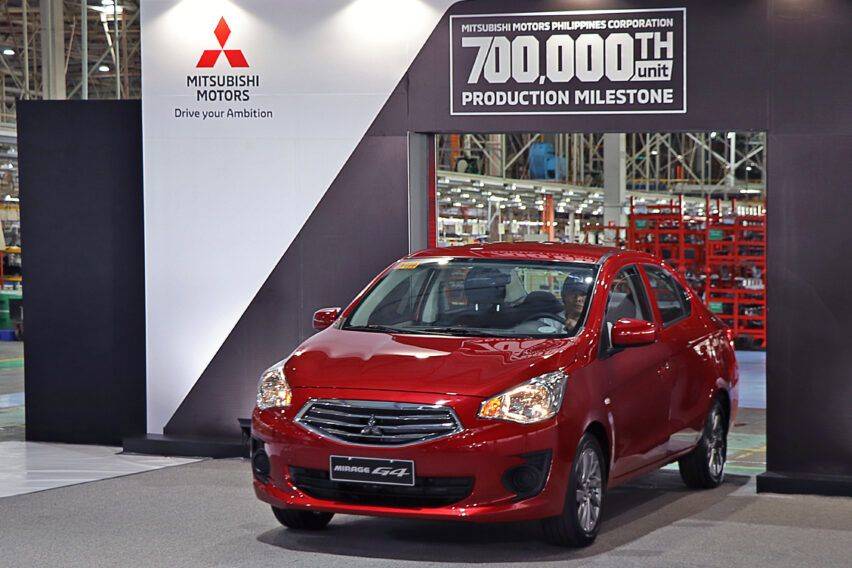 Powering the Mitsubishi Mirage G4 is the potent 1.2 liter gasoline engine with Mitsubishi Innovative Valve-timing Electronic Control (MIVEC) system to ensure optimal performance. This, matched with lightweight and aerodynamic design, the Mirage G4 can do a 23.1 kilometer per liter mileage reading.

Safety feature is not an issue as the Mirage G4 earned the Grand Prix Award for Adult Occupancy Protection in the Mini Car category, thanks to its dual airbags and ABS with EBD.

Further, Mitsubishi's Reinforced Impact Safety Evolution (RISE) body also ensures that each occupant will be safe from harm, effectively absorbing and dispersing the crash impact from all directions.

 Photo/s from Mitsubishi Motors Philippines Corporation