MMDA sacks traffic enforcers previously suspended for extortion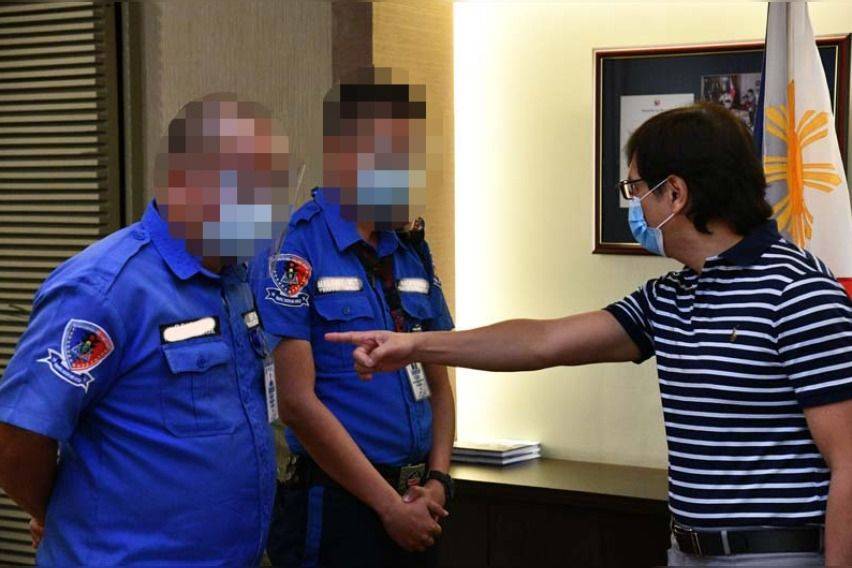 The Metropolitan Manila Development Authority (MMDA) has dismissed the two traffic enforcers who asked a driver who violated the Anti-Distracted Driving Act and Reckless Driving (RA 10913) for P1,000 in exchange for not apprehending the motorist.
Motorist Miriel Custodio video-recorded the extortion done by traffic enforcers Edmon Belleca and Christian Malemit. Custodio uploaded the video which went viral on social media.
As the video circulated, MMDA Chairman Benhur Abalos put Belleca and Malemit under a 90-day preventive suspension following charges of extortion, grave misconduct, and other offenses punishable by dismissal from the service.
The preventive suspension was a disciplinary measure while the case of the traffic enforcers was investigated by the agency's legal department, the MMDA said.
Appropriate criminal charges will also be filed against the two fired traffic personnel, and will provide Custodio legal assistance in filing a formal complaint against them, the MMDA added.
"We have coordinated with the victim in preparation for the filing of court charges against Belleca and Malemit. We will make them accountable for their actions," Abalos said.
Republic Act 10913, or the Anti-Distracted Driving Act, prohibits motorists from using communication, electronic, entertainment, and computing devices while vehicles are in motion. The law also applies when the vehicles are temporarily stopped on a traffic light or an intersection.
Abalos warned all MMDA employees not to engage in any illegal activity, as the agency is serious on its drive against corruption.
"May this serve as a stern warning to all our personnel who are involved in corrupt activities. We shall not hesitate to fire them and file charges against them," he said.
Abalos also encouraged the public to report illegal activities done by MMDA personnel via the agency's social media platforms and hotline 136.
"We are serious in our campaign to weed out all erring personnel in the agency. And we need the public's help to identify these individuals engaged in illegalities. Rest assured that the MMDA will act swiftly on these kinds of unlawfulness," Abalos concluded.
Photo from Metropolitan Manila Development Authority (MMDA)
Also read:
The Anti-Distracted Driving Act–11 Things You Need To Know, And More