MMDA's Abalos suspends two traffic enforcers in extortion video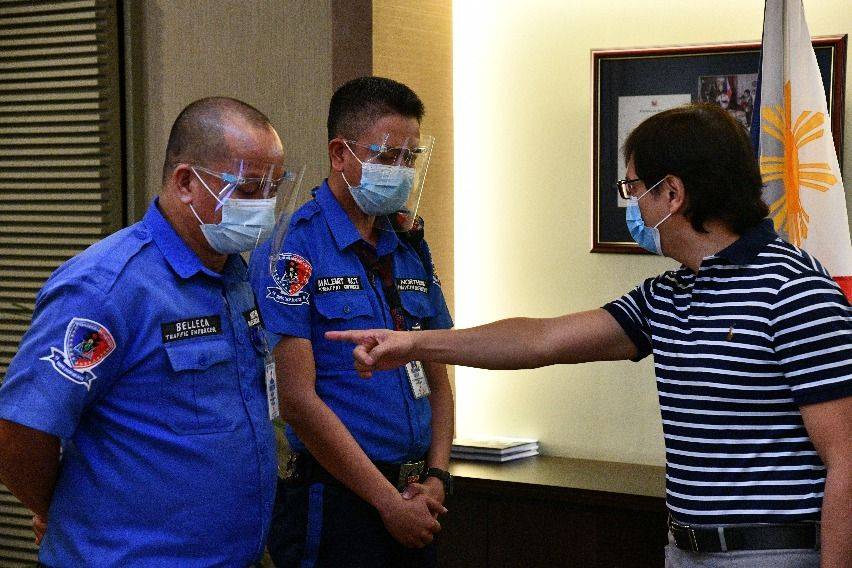 Metropolitan Manila Development Authority (MMDA) moved fast versus its erring personnel allegedly involved in extortion activities.
MMDA Chairman Benhur Abalos served the notice of charge to traffic enforcers Edmon Belleca and Christian Malemit — both permanent employees of the agency under the Traffic Discipline Office (TDO) — after video went viral on social media, taken and uploaded by complainant Miriel Custodio.
In the video, Belleca and Malemit asked for ₱1,000 bribe money in exchange for not apprehending Custodio for violation of Republic Act 10913 (Anti-Distracted Driving Act and Reckless Driving).
While waiting for the results of investigation, the two suspects were placed under 90-day preventive suspension for the following charges: extortion, grave misconduct, and other offenses punishable by dismissal from the service.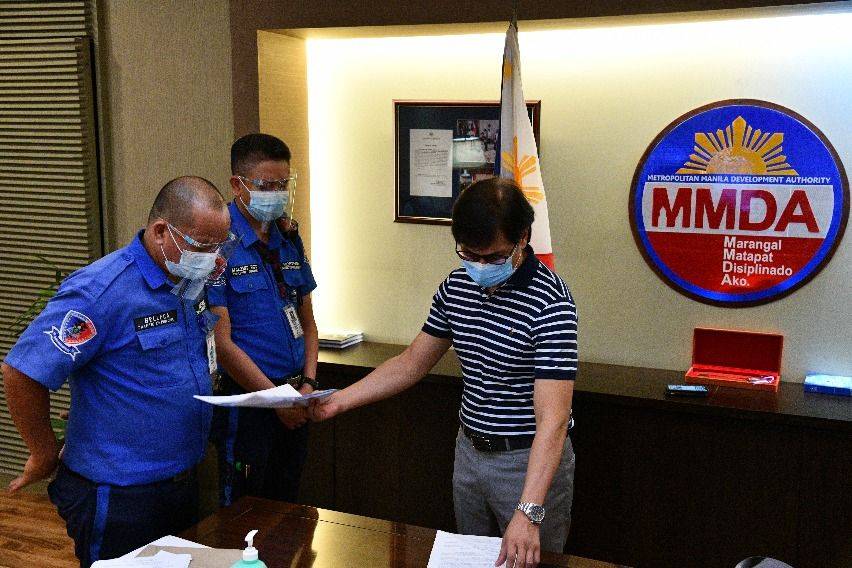 "Upon learning of the incident, I immediately ordered our TDO and Legal Department to conduct a thorough investigation," Abalos said. "I am very angry with what they did; they have besmirched the name of the agency. However, administrative procedures require that they be given due process."
Abalos also said that due to the gravity of the offense and the evidence against them, the enforcers have been suspended.
Further, the MMDA chief said that the "does not and will never condone such misconduct." Abalos stressed: "We will not tolerate this wrongdoing among our ranks. I will not let anyone tarnish the image of the agency."
Meanwhile, MMDA TDO Head Teroy Taguinod expressed dismay over the enforcers' behavior.
"I am disappointed on the alleged extortion committed by Belleca and Malemit. We frequently remind our enforcers to do the right thing as public servants and they should not engage in illegal activities," Taguinod said.
Further, the MMDA chief urged the motorists and the public to report any unscrupulous activities among MMDA personnel for appropriate actions.
Photos from Metropolitan Manila Development Authority
Also read:
MMDA to augment personnel for traffic management; PNP-HPG pledges support
MMDA Sacks 2 Traffic Enforcers for Extortion
Read All
Featured Articles