MMDA warns of heavy traffic at Elliptical Road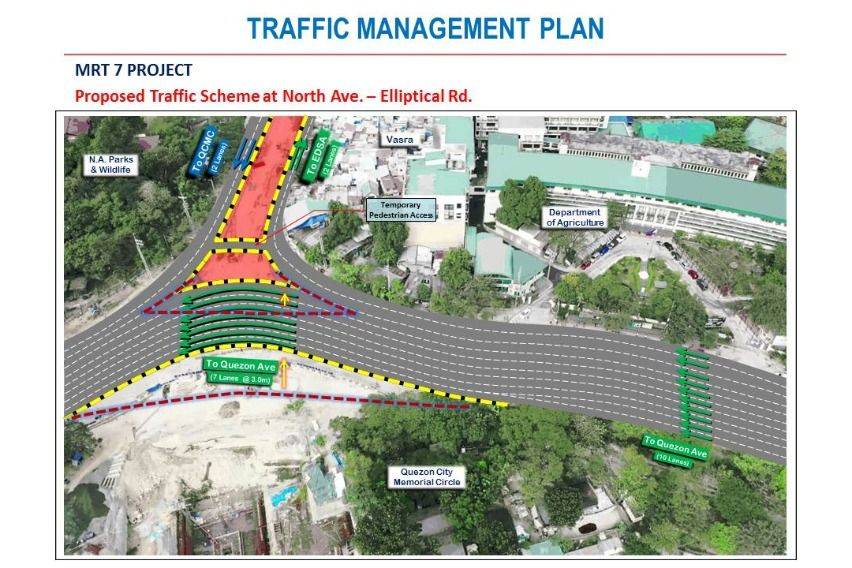 The Metropolitan Manila Development Authority (MMDA) recently advised the public to take the necessary adjustments to their schedule as traffic build-up at Quezon City's Elliptical Road—particularly at the part of Commonwealth Avenue and North Avenue—is to be expected following the ongoing MRT-7 construction works.
According to the agency, traffic in the three curved lanes going to North Avenue and Visayas Avenue at the Elliptical Road-Commonwealth Avenue have been moved to inner lanes since yesterday (July 28).
Also come Friday (July 31), the MMDA said that vehicles will have to pass through curved lanes at Elliptical Road-North Avenue due to the construction fence at the side of Quezon Memorial Circle (QMC), which will take up the middle lanes. The construction fence situated at North Avenue will also be pushed back.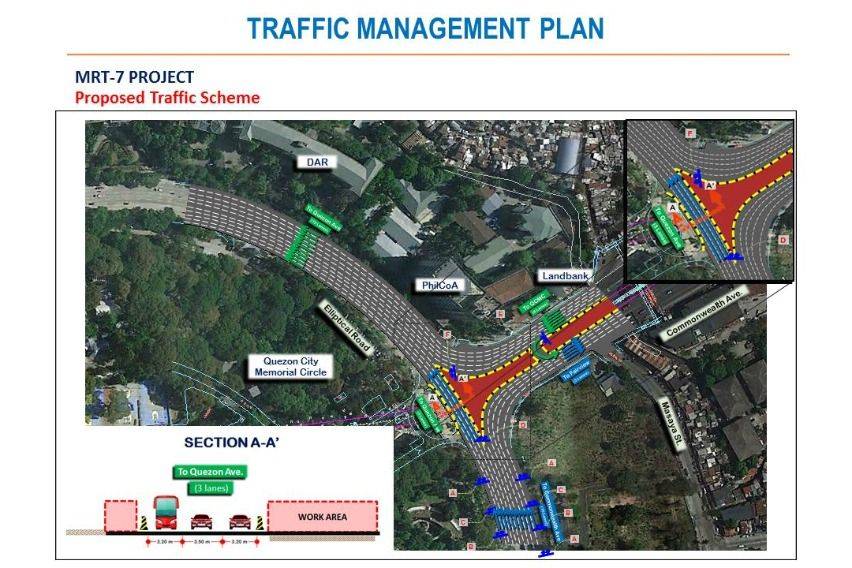 Traffic will reportedly return to normal by November as the portion is expected to be finished by then.
The statement from MMDA explained that the "adjustments will allow the contractor to complete the portion of the tunnel guideway going to and coming from the Quezon Memorial Circle Station, which is an underground station."
The 22-kilometer project is 58.95 percent complete as of last month. Targeted to have a total of 14 stations, MRT-7 project stretches from North Avenue up to San Jose Del Monte, Bulacan.
Photo/s from the Metropolitan Manila Development Authority
Also read:
MMDA junks modified number coding, UVVRP to remain suspended
MMDA to add more warning signs along EDSA