MMDA junks modified number coding, UVVRP to remain suspended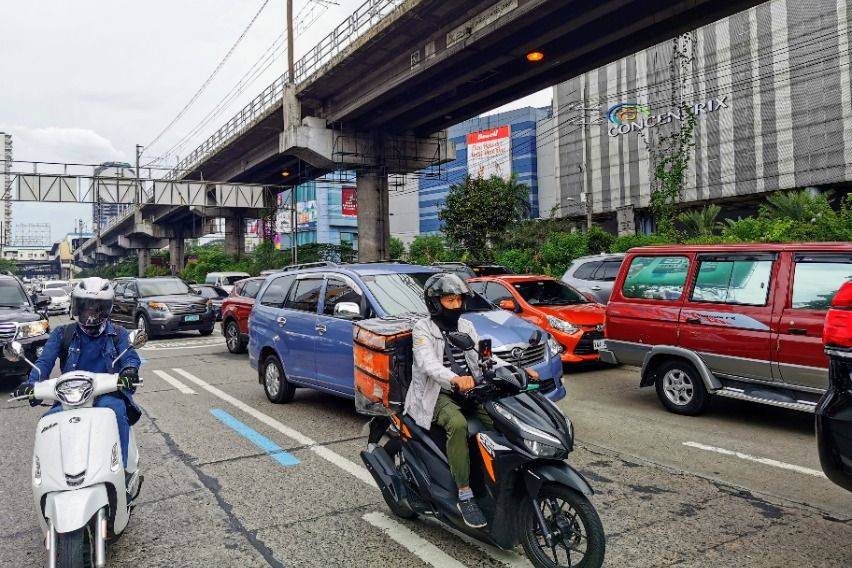 Contrary to the earlier announcement, the number coding scheme in Metro Manila will remain suspended, the Metropolitan Manila Development Authority (MMDA) said.
In a statement Sunday noon, the agency retracted their pronouncement that they will implement a modified number coding in the National Capital Region (NCR).
"The Metropolitan Manila Development Authority (MMDA)'s Unified Vehicular Volume Reduction Program or number coding scheme is still suspended on Monday, June 8, until further notice due to limited operations of public transportation in Metro Manila, the statement read.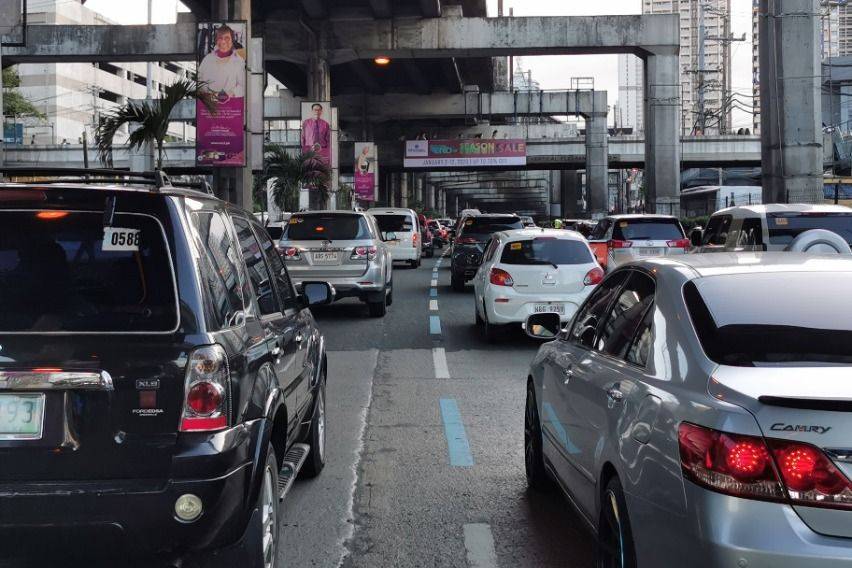 The agency explained that the suspension is for "public mobility to continue and assist the motorists, particularly those reporting for work."
The MMDA is said to be the implementing agency of the policies decided by the MMC which consists of NCR's 17 LGUs, which includes the modified traffic scheme.
This is not the first time that the MMDA backpedalled regarding the implementation of the modified number coding over the course of the week.
First, the MMDA announced that allowed person outside residence (APOR) are included in the exemption list.
However, on Friday evening, they clarified that those allowed in the modified number coding scheme are only those driven by health workers; and those with two or more passengers including the driver, provided that social distancing and wearing of face masks is observed.
The modification is in line with the MMDA Regulation No. 2020-001, Series of 2020, made by the NCR Mayors on May 26, 2020 which specified the said conditions.
" Disregard all pronouncements with conditions and exemptions other than those provided for in the regulation," the June 5 statement claimed.
Below is the copy of the recent ruling.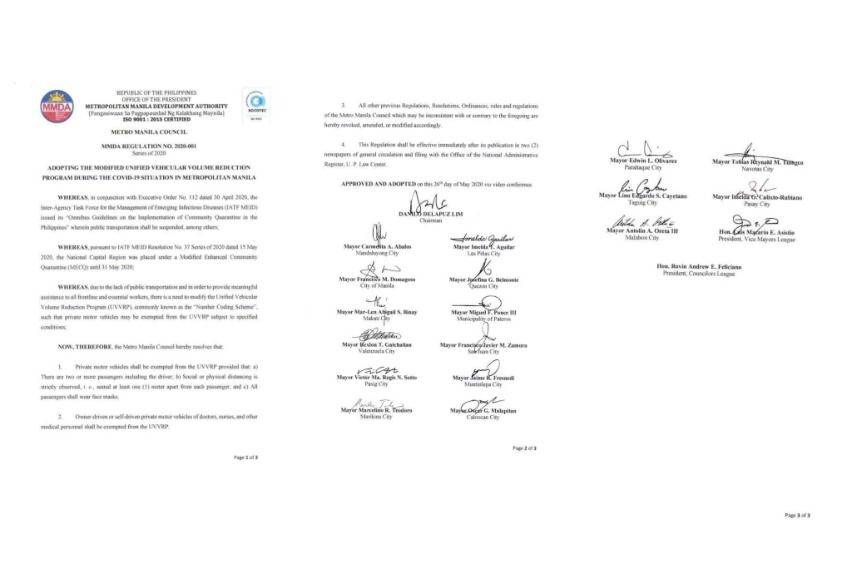 Also read:
PNP-HPG, MMDA on Crackdown Vs ECQ-Violating Motorists
MMDA Sacks Erring Employees on ECQ Protocols