MMDA Sacks Erring Employees on ECQ Protocols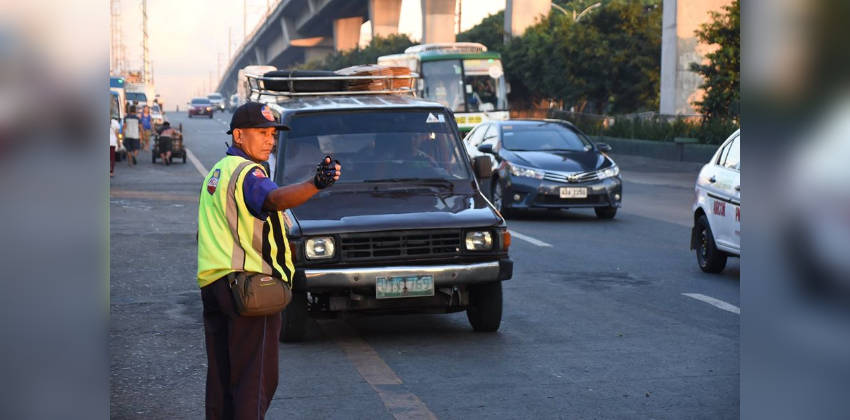 Several employees under the Metropolitan Manila Development Authority (MMDA) after reportedly violating the guidelines under the enhanced community quarantine due to coronavirus disease (Covid-19) threat.
MMDA Chairman Danilo Lim ordered that penalties and administrative sanctions be slapped against employees who did not follow the mandatory measures to contain the spread of the Covid-19.
"We are very serious in our battle against COVID-19. We cannot afford to waste the agency's efforts because of some employees who are blatantly disregarding the ECQ guidelines." Lim stressed.
"We do not condone recklessness and grave misconduct of our personnel that's why we ordered sanctions against them," Lim added.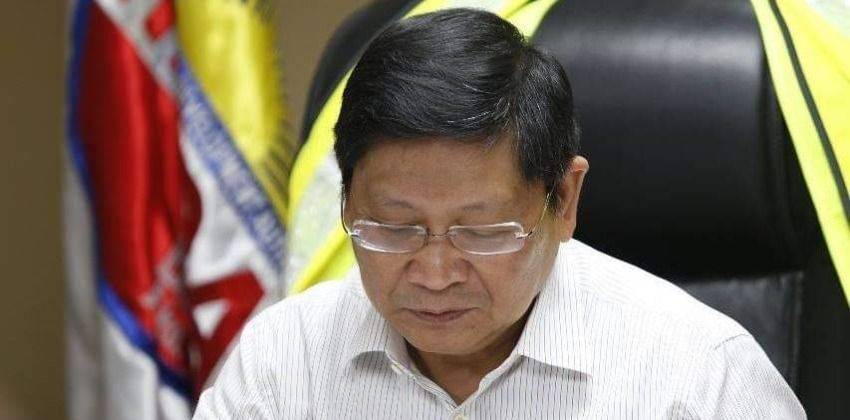 Last April 29, three traffic personnel were suspended for 30 days for violating the "no backride" policy amid the ECQ based on a number of complaints posted on Facebook.
The MMDA identified the traffic personnel as Traffic Aide 3 Enrico Garcia and Traffic Aide 1 Dominic Acunin who were seen violating the anti-backriding policy along EDSA corner Timog Avenue, Quezon City on April 25.
Aside from the two, Traffic Aide 3 Angelito Diendo Jr. was suspended after driving his motorcycle with his daughter, along Commonwealth Avenue, Quezon City on April 25.
All the personnel who violated the backride policy were also issued traffic violation ticket with a penalty of P5,000.
On the other hand, Traffic Aide 1 Roger Rondina, and Michaeval Lucina were placed on 90-day preventive suspension on April 18 for violation of physical distancing measure and drinking in public places amid liquor ban in Makati City.
Meanwhile, technical assistant 1 Rene Homecihada was terminated from service for the same violations. The three were arrested while on a drinking spree on Gov. Noble Street, Brgy. Guadalupe Nuevo, Makati on April 8 at 5:40 pm.
Further, job order contracts of Traffic Aides 1 Darwin Reyes and Elmer Balunsat of EDSA Special Traffic Zone were terminated on April 18 for robbery extortion.
Both were arrested by Makati City Police on April 17, for extorting money from food delivery motorcycle riders along EDSA Ayala southbound loading and unloading Bay in Barangay San Lorenzo in Makati City.
Moreover, Traffic Aide 1 Lucas Alcaraz of the Las Pinas Sector was placed under preventive suspension for failure to wear face mask or any protective gear while on duty.
The agency issued internal guidelines that would serve as a guideline and protocol for both officials and employees.
In its memorandum dated March 29, the MMDA required all of its frontline employees to wear face masks to serve as a protection to the virus which come from coughing or sneezing. It also encouraged frequent and thorough handwashing or using of hand sanitizer or alcohol in case soap and water is not available.
The agency also urged social distancing among employees and pressed for telecommuting or work from home setup. Skeletal force are enforced except for offices with frontline services, namely:
Traffic Enforcement Group
Public Safety
Road Emergency Group
Metrobase
MMCMMC
Bus Management Dispatch System
Pasig River Ferry System
Site Operations Management Division 1, 2, 3, and 4 under Solid Waste Management Office
Photos From Facebook pages of MMDA and General Danny Lim
Also read:
PNP-HPG, MMDA on Crackdown Vs ECQ-Violating Motorists
Car Articles From Zigwheels
News
Article Feature
Advisory Stories
Road Test