MMDA to add more warning signs along EDSA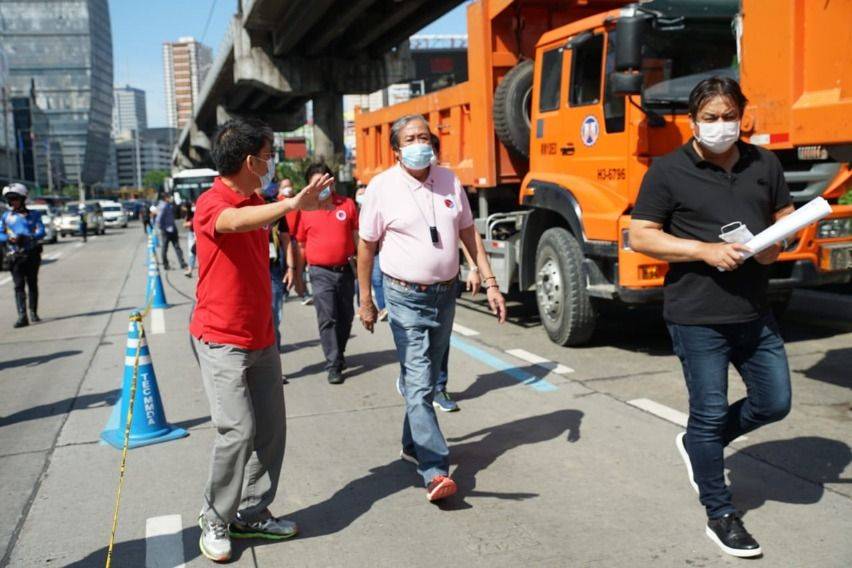 After a major accident happened involving barriers placed along EDSA, the Metropolitan Manila Development Authority (MMDA) will be adding warning road signs on EDSA.
MMDA General Manager Jojo Garcia expressed belief that there is a need to add more hazard markers to enhance its visibility for motorists plying the major thoroughfare.
Such marks was placed to ensure additional road guidance.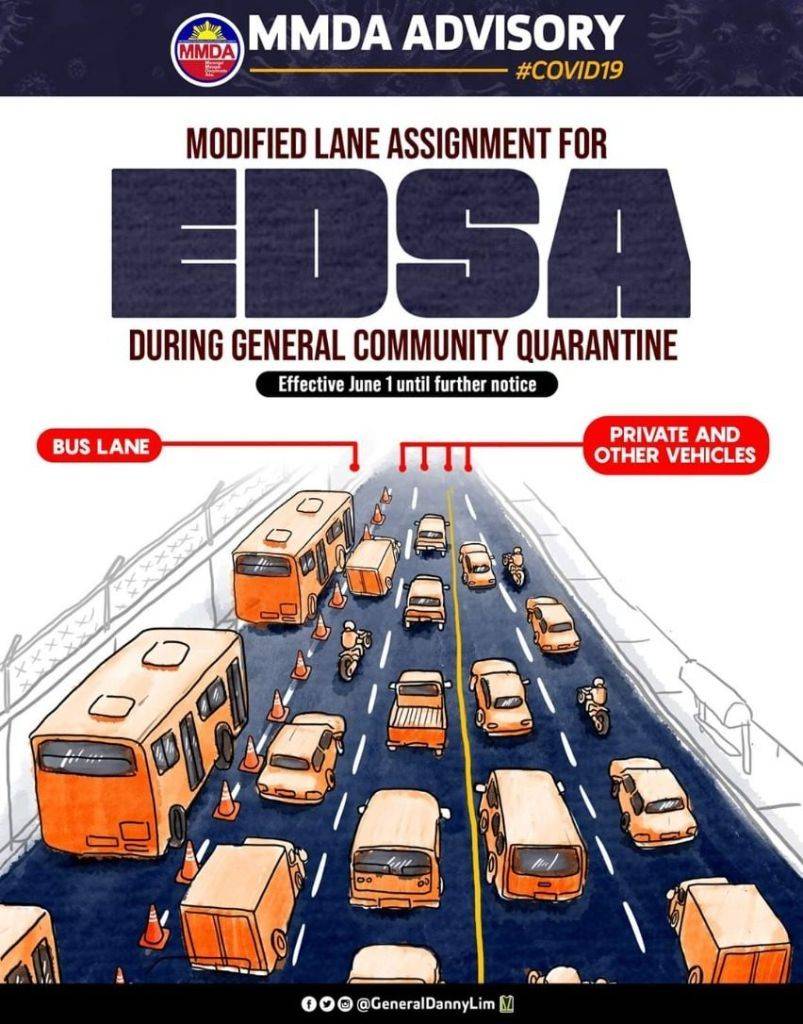 "Upon the instruction of Chairman Danilo Lim, I have already directed our Traffic Engineering Center to start the installation of extra hazard markers to supplement the existing ones already in place," Garcia said.
Garcia ensures that hazard markers will be positioned on top of each barrier and will be visible even during nighttime.
Just recently, a van overturned along EDSA-Guadalupe northbound near Go Hotel Thursday night after hitting into the concrete barriers.
The incident left three people injured, including two passengers.
Admitting he was drunk, driver Dennis Ortiz said he did not notice the concrete barriers placed on the left side as separators for the dedicated bus lane.
As soon as the lockdown in the National Capital Region has been eased to general community quarantine, concrete barriers has been installed along a portion of EDSA to separate buses from private vehicles.
Photos from Department of Transportation, General Danny Lim Facebook Pages
Also read:
MMDA Sacks 2 Traffic Enforcers for Extortion
MMDA Sacks Erring Employees on ECQ Protocols