MPTC expects near pre-pandemic traffic volume on tollways during Holy Week
The Metro Pacific Tollways Corporation (MPTC) is expecting near-pre-pandemic traffic volume of motorists on tollways for the upcoming Holy Week.
KEY TAKEAWAYS
When is the expected traffic surge on Metro Pacific Tollways Corporation-managed toll roads?
The company said that the increased traffic volume in time for the holidays will be experienced from April 8 to 18.
What are MPTC's efforts to mitigate the traffic for the period?
The MPTC will roll out its "Safe Trip Mo Sagot Ko" (SMSK) program.
During the launching of the "Safe Trip Mo Sagot Ko" (SMSK) program, executives of presented the anticipated surge from April 8-18 along North Luzon Expressway (NLEX), Subic-Clark-Tarlac Expressway (SCTEX), Manila-Cavite (Cavitex), CAVITEX C5 Link (C5 LINK), and Cavite-Laguna Expressway (CALAX).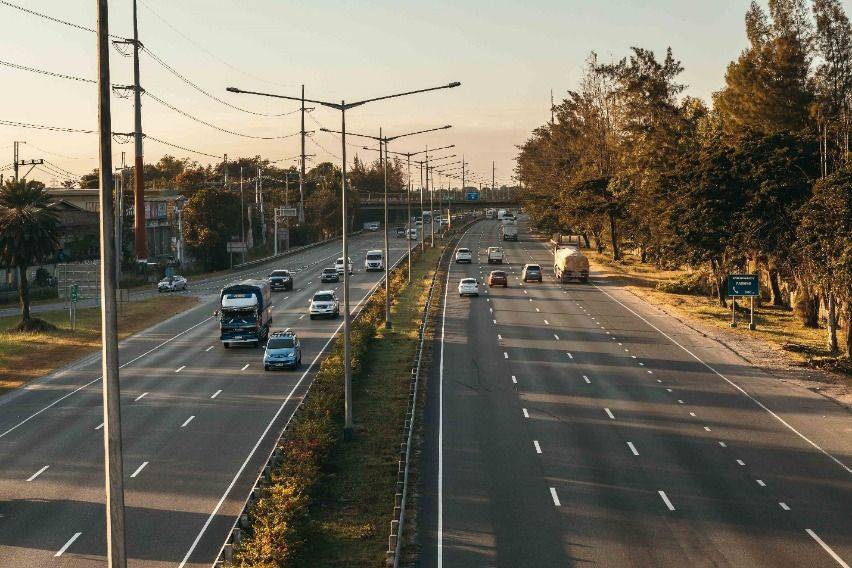 NLEX President Luigi Bautista said that they are expecting up to 470,000 vehicles will ply the NLEX-SCTEX stretch, while MPTSouth President Roberto Bontia said that Cavitex will probably have around 162,000 motorists, Calax will likely have a little over 30,000 cars and C5 Link could be experiencing around 5,000 automobiles running in the toll road.
"We are really preparing for the surge this year because, two years tayong di nakakalabas (we have not gone out) and we expect people will really go out this time around. Mobility and travel restrictions have been relaxed, so talagang nag-prepare tayo (we have really prepared) this year," Bautista said during the event.
"Baka ang mangyari (what could happen) this time around, is ma-spread yung traffic numbers (traffic numbers would spread out) kasi, baka (maybe by) end of this week, maglalabasan na yung mga motorista (motorists would start to go out already)," he added, noting that the MPTC-managed toll roads are prepared.
Now in its 13th year, the SMSK motorist assistance program will implement various initiatives to provide motorists a safer and more convenient journey during the peak season.
For 10 days, MPTC shall augment its deployed patrol crews, traffic marshals, security teams, and toll plaza personnel to ensure safety, as well as provide immediate assistance to motorists.
Just like in the earlier SMSK programs, emergency medical services and incident response teams will be stationed at strategic areas of the expressways.
No lane closures or mainline roadworks will be done from April 8 to 18 unless safety repairs are necessary.
Further, the expressways' respective social media accounts will be posting updated traffic information and the MPTC Hotline (1-35000) is ready to address customer concerns round-the-clock.
Class 1 vehicles will be accorded with free towing to the nearest exit starting 6 a.m. of April 13 6 a.m. until April 18 of the same time.
Moreover, motorists are encouraged to use RFID for faster and safer transactions.
Photos from Ruben D. Manahan IV, Metro Pacific Tollways Corporation,
Also read:
MPTC rolls out measures in anticipation of high traffic volume for upcoming All Saints' Day observance
MPTC: Holiday traffic tollway surge reaches pre-pandemic levels
MPTC boosts operations for Holy Week via 'Safe Trip Mo Sagot Ko' program