Numerous road sections remain impassable due to Quinta onslaught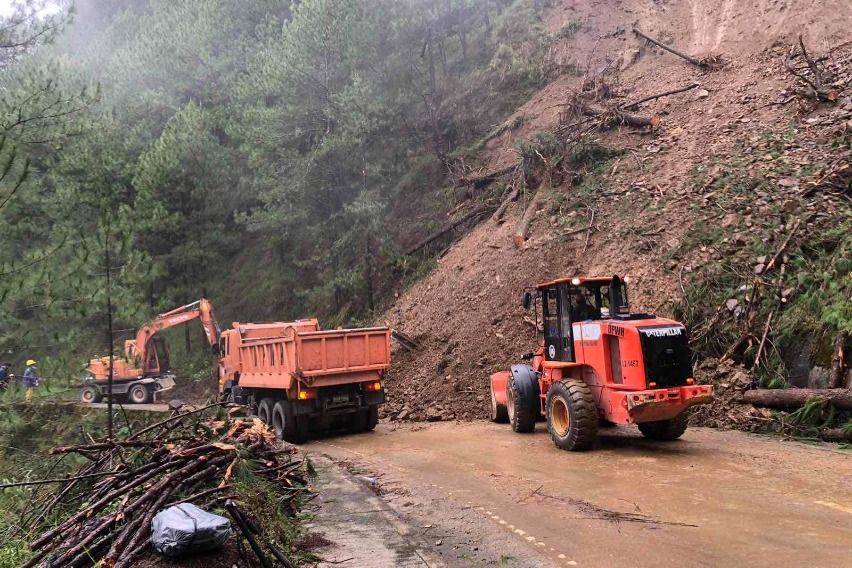 Almost two dozen national road sections were left impassable after Tropical Storm "Quinta" recently went on an onslaught in the country.
According to the Department of Public Works and Highways (DPWH), they had 21 national road sections that were impassable as of Monday (October 26) noontime, as these suffered from road cut, landslide, mudflow, collapsed bridge, sunken pavement, fallen trees and electrical post as well as flooding.
However, of these numbers, 17 national road sections remain impassable as of Tuesday October 27, 2020 morning.
Public works Secretary Mark Villar said that although 16 road sections have been cleared, quick response teams with heavy equipment continue to conduct clearing operations and restoration works to open remaining closed sections soonest.
Based on the report from DPWH-Bureau of Maintenance (DPWH-BOM), seven of the 21 impassable road sections are in Cordillera Administrative Region (CAR) and four are in Region 5. Aside from that, five roads are also closed in Region 2, two in Central Luzon region, one in Region 4-A, one in Region 4-B, and one in Region 10.
"Our disaster-response teams with equipment are deployed to conduct immediate clearing operations and install warning signs along affected road sections once roads are safe for our crew," Villar was quoted as saying.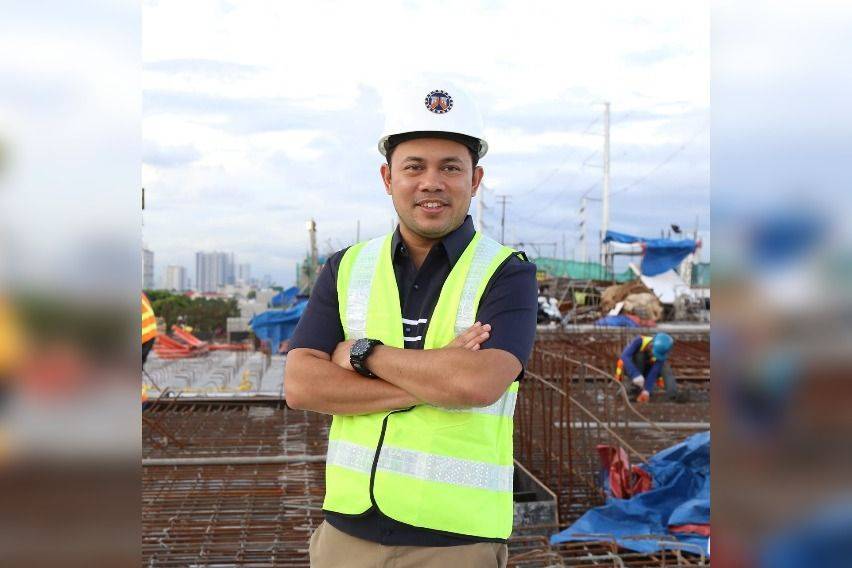 The impassable roads in CAR are Kennon Road; Tawang-Ambiong Road K0263+900-K0263+930 section in Sitio Lower Riverside, Brgy. Ambiong, La Trinidad, Benguet; Apayao–Ilocos Norte Road K0613+500 – K0613+580 section in Madduang, Kabugao, Apayao; Claveria-Calanasan-Kabugao Road K0643+050-K0643+110 Maragmin Section, Calanasan, Apayao; Jct. Talubin-Barlig-Natonin-Paracelis Road, K0380+500 in Talubin and Mt. Province-Nueva Vizcaya Road, K0363+500-K0363+535 in Bayyo, both in Bontoc, Mountain Province; and Tabuk-Banaue Road, K0522+100, Dupligan, Tanudan, Kalinga.
Meanwhile, Region 2 roads that are affected are Cabagan-Sta. Maria Overflow Bridge, Cabagan, Sta. Maria in Isabela; Abusag Overflow Bridge K0543+382 along Baybayog-San Jose-Baggao-Abusag-Dalin-Sta. Margarita Road in Cagayan; intermittent sections of Cadcadir- Kabugao Road; Jct. Logac Lasam Gagabutan Road (JLLGR) Rizal Section, k0760+700-k0761+500 in Cagayan; and Manila North Road (MNR) K0590+150, Brgy. San Juan, Sta. Praxedes, Cagayan.
In Region 3, the Nueva Ecija-Aurora Road K0174+300, Brgy. Vilia. Maria Aurora, Aurora, and Baliwag-Candaba-Sta. Ana Road, K0068+850 – K0069+250, San Agustin, Candaba, Pampanga were identified as impassable.
The DPWH-BOM reported that the intermittent sections of Tagaytay Taal Lake Road in Brgy. San Jose, Tagaytay City, Cavite while in MIMAROPA, DPWH-BOM reported the closure of Calapan North Road, K0029+400 to K0030+200, Oriental Mindoro are also in closed in the Calabarzon Region.
Region 5—where the tropical storm made the first landfall—the road sections of Naga-Carolina-Panicuason Road (K0442+600); Tigaon-Goa-San Jose-Lagonoy-Guijalo via San Vicente Road (Tigaon-Lagonoy Section) Brgy. San Antonio, Tigaon, and Baao-Iriga City-Nabua Road (K0472+100-(K0474+200) in Camarines Sur; and the Daang Maharlika (Tuaca Basud Section) K0365+200 in Camarines Norte were also impassable.
Further, to complete the list, the Misamis Oriental-Bukidnon-Agusan Road, Siloo Bridge, Brgy. San Luis, Malitbog, Bukidnon was also impassable due to landslide and collapsed steel truss bridge.
Photos from Mark Villar Facebook Page
Also read:
DPWH fast-tracks asphalting project for Siargao's Dapa-General Luna Road
Road projects in Zamboanga Peninsula push through amid COVID-19 pandemic