Old against new: 2020 vs 2016 Kia Rio Hatchback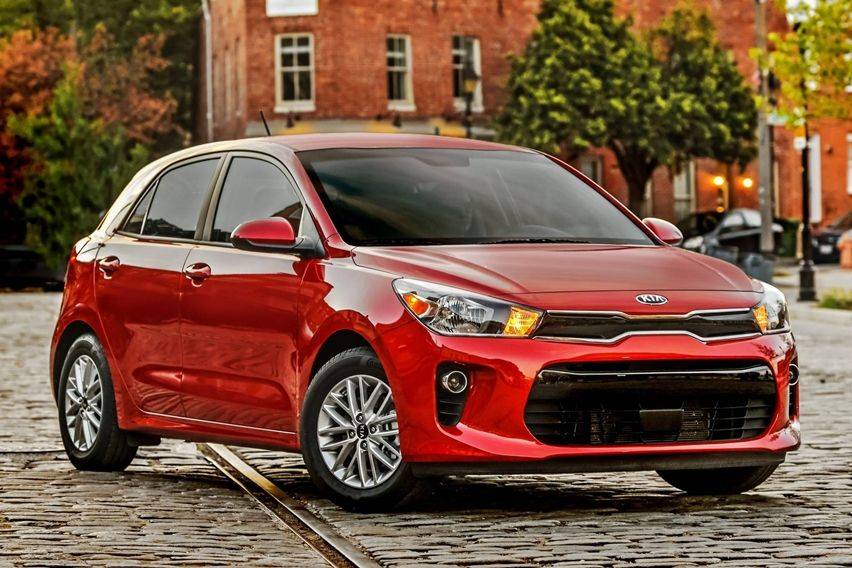 The move to Ayala ownership brought a lot of changes in the Kia camp, among them the streamlining of vehicle offerings. This streamlining meant the dropping of the Kia Rio sedan, with the hatchback version staying put.

Kia launched the fourth generation Rio back in 2016, further improving the hatchback's comfort, safety and convenience. But are the changes all good? Let's see how the latest Kia Rio differs from its predecessor.
Exterior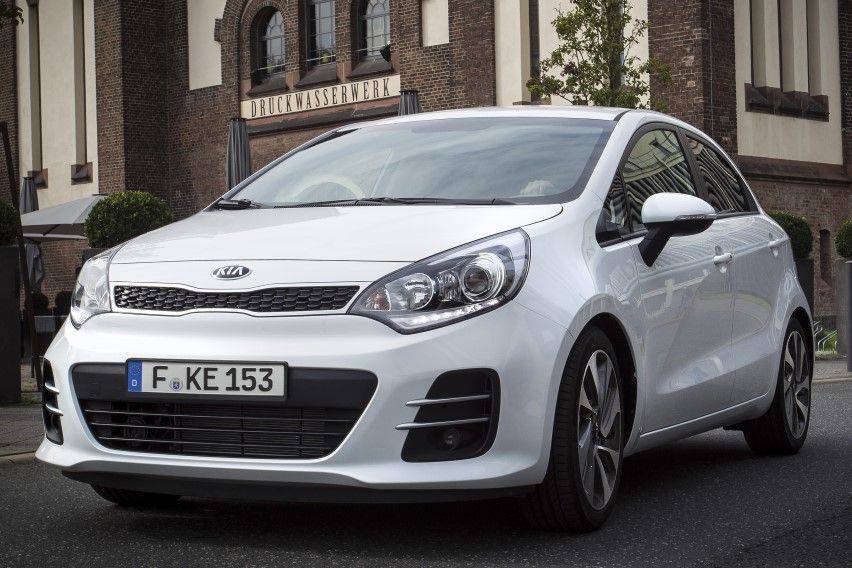 The 2019 Kia Rio features completely restyled sheetmetal all around. According to the South Korean car brand, the hatchback's new design is a combined effort of the company's design centers in Germany, USA and South Korea. Dimensions-wise, the Kia Rio is longer by 15mm (4065mm) and wider by 5mm (1725 mm), but shorter 5mm lower (1450mm) for a sportier stance. It also has a 10mm longer wheelbase (2580 mm). Aside from making the Kia Rio more spacious, the size changes were also meant to promote better stability during cornering.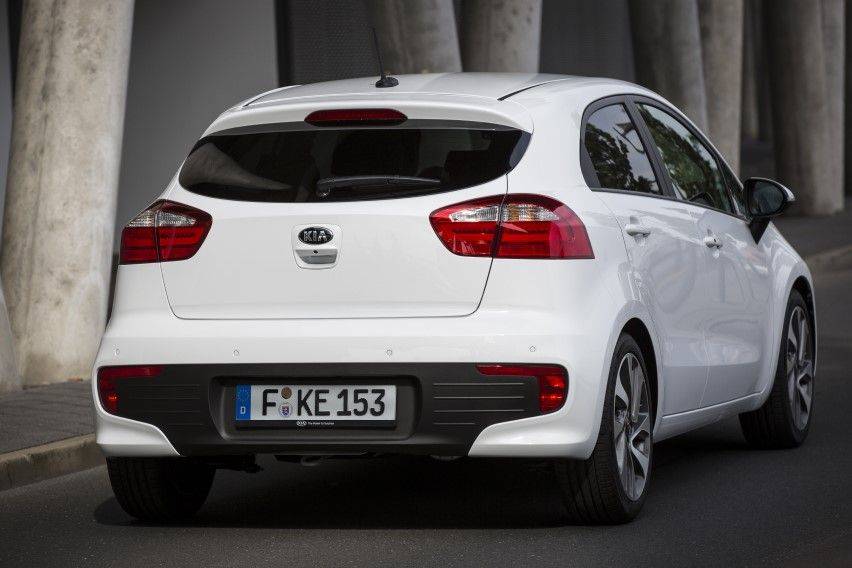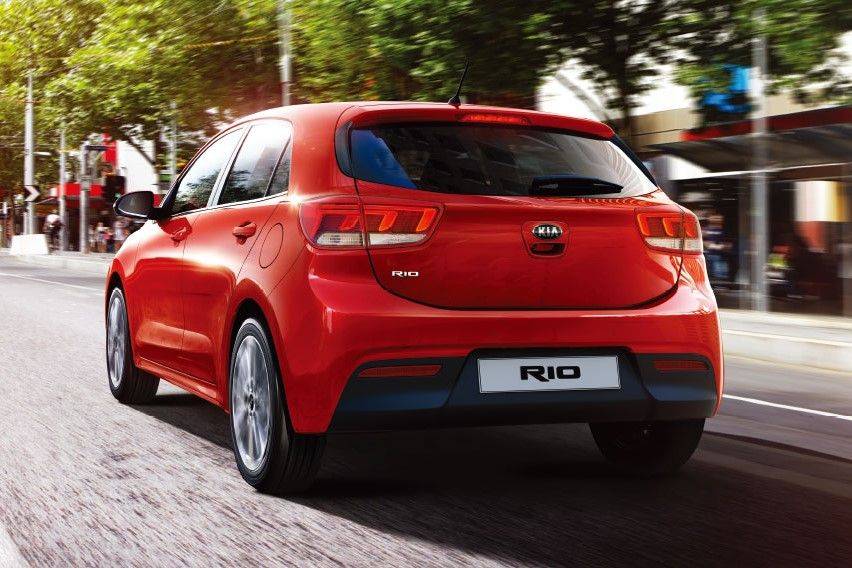 Interior
Inside, the 2019 Kia Rio welcomes occupants to new door panels, new dashboard, new 3-spoke steering wheel, redesigned center console housing the new HMI (human-machine interface) infotainment system which is bookended by two vertical HVAC vents and redesigned gear tunnel. Customers can choose between cloth or leather seat upholstery depending on trim. In addition, Kia Rio hatchback owners can expect the following features in their car: Supervision cluster with 3.5-inch LCD screen, auxiliary and USB connections front and back, telescopic and tilt steering, full-folding 2
nd
row seats, and manual air conditioning.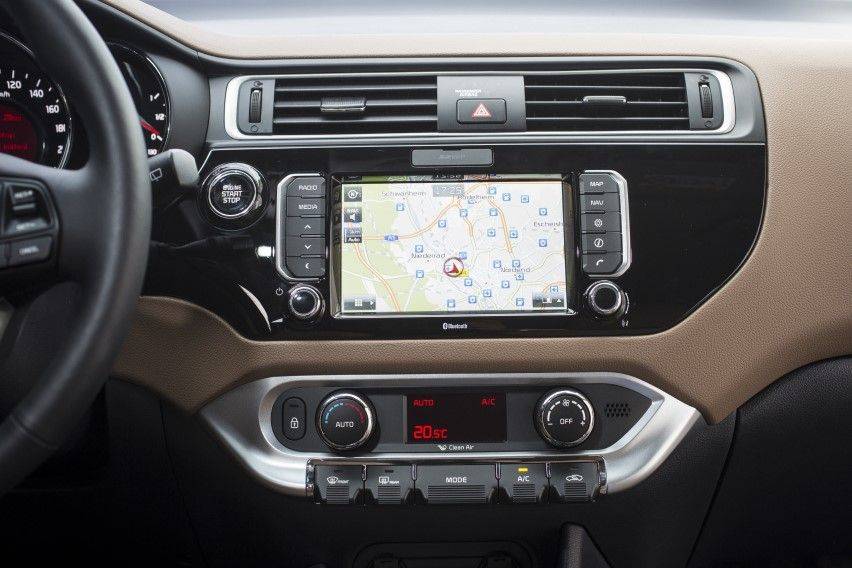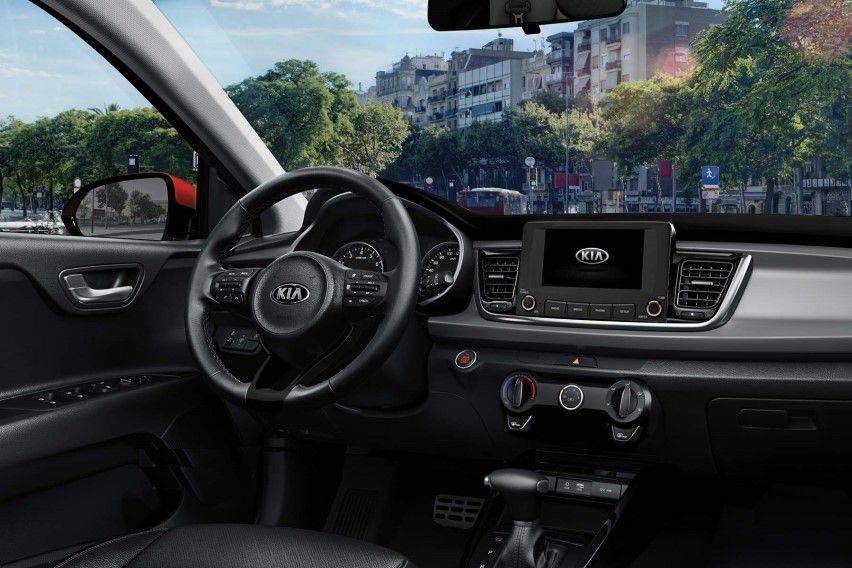 Powertrain
Despite the generation change, the new Kia Rio still runs on the same engine, a 1.4-liter Gamma MPi inline-four that does 100hp and 133Nm of torque. A smooth shifting 4-speed Automatic transmission smoothly transfers the engine's power to the front wheels. This powertrain pairing is aided by a tweaked suspension system, with the front suspension redesigned to improve the steering feel and mechanical traction on the front end. Likewise, The engineers of
Kia Cars
also relocated the power steering box to provide a better feel through the steering wheel while strengthening the front cross member to offset any movement in the chassis during cornering. Speaking of the chassis, greater use of Advanced High Strength Steel (AHSS) makes the Kia Rio hatchback stiffer, with 51 percent of the new vehicle's body made up of the AHSS as opposed to 33 percent in the previous generation.
Safety
Aside from stiffening up the chassis, the AHSS body also makes the new Kia Rio's body more resistant to impact. Safety is further enhanced by standard features that include dual airbags, seatbelts, and anti-lock brakes. A Parking Distance Warning-Reverse (PDW-R) makes audible beeps to alert the driver to the distance to obstacles at the rear.