PIMS 2018: Isuzu Brings RZ4E-powered mu-X, D-Max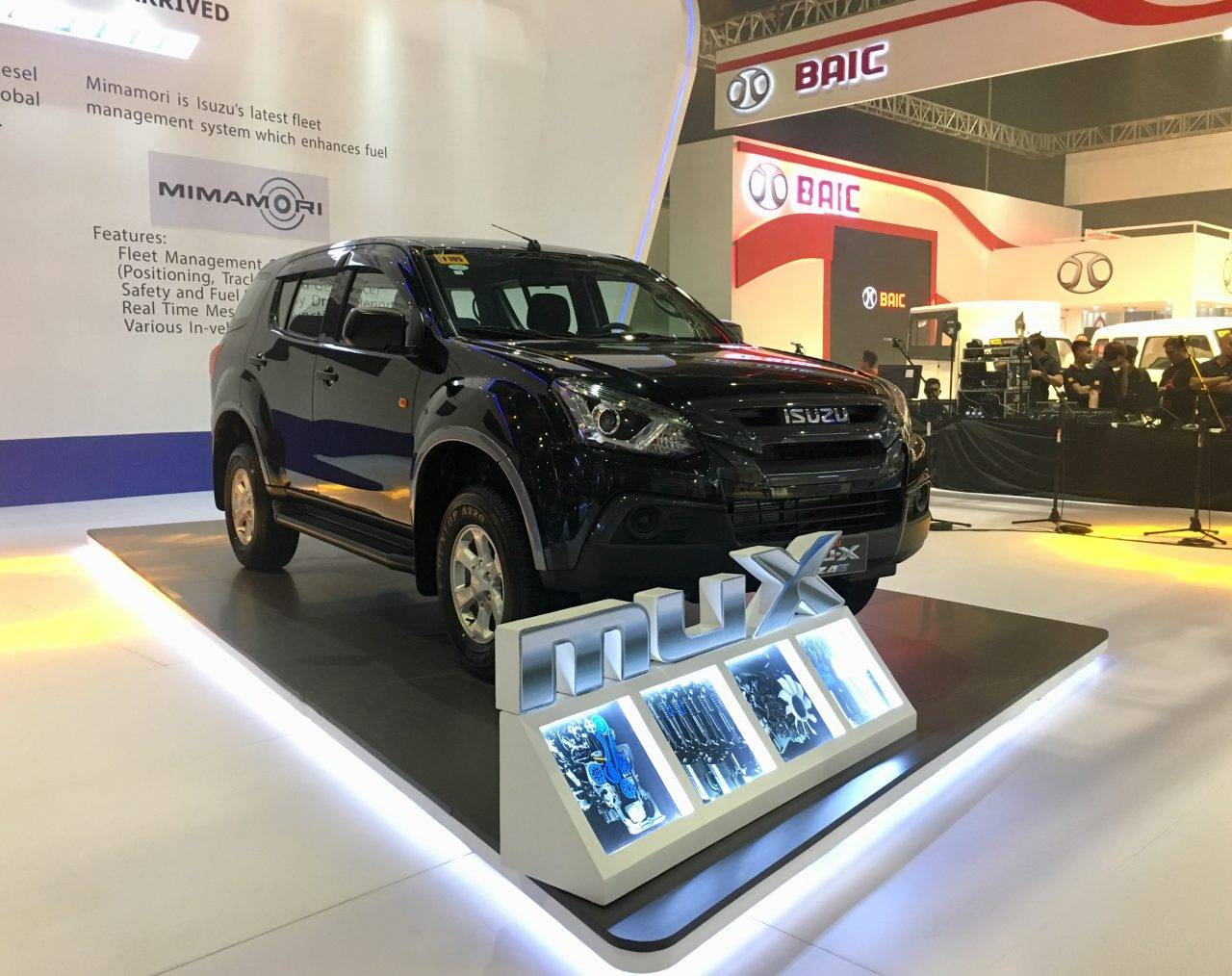 Isuzu Philippines Corp. showed its commitment in making cleaner diesel engines as it brings the RZ4E-powered Isuzu mu-X and Isuzu D-Max at the 2018 Philippine International Motor Show (PIMS). The RZ4E Blue Power diesel engine was first introduced in the Philippines last March 2018. Isuzu says it is a diesel engine that was developed and tested for four years before it was launched in the market. The said engine replaces Isuzu's 2.5-liter diesel power units. The RZ4E Blue Power is said to yield better fuel economy and lesser exhaust emissions. Isuzu added that its diesel has a new water-cooled Variable Geometry Turbocharge system, which allows it to have notable throttle response even at low rpm. The RZ4E-powered Isuzu vehicles on display during the show are the mu-X LS and the D-Max LS. Isuzu says these two vehicles represent the brand's "future of urban SUV and pickup mobility." There's nothing new with the exterior and interior styling of the two Isuzu vehicles as both cars have made its debut in the past months. However, the mu-X LS has a minor design update, which is seen with its gray front grille and chrome trims are not present at the rear.
The 1.9-liter RZ4E Blue Power diesel engine delivers a max power output of 148 hp and 350 Nm of torque. Yes, the power rating goes the same for both the RZ4E-powered mu-X and D-Max. The engine is connected to either a six-speed automatic or a six-speed manual transmission.
Isuzu also brought other variants of the mu-X and the D-Max. The company also showed the mu-X Luxe and the D-Max 4x4. Both vehicles are equipped with a 3.0-liter Blue Power diesel engine with turbo intercooler.
In addition, Isuzu showcased the VT02 concept during the show. It is a lightweight truck that's developed to capture the commercial vehicle segment. Isuzu says that the VT02 concept features "maximize loading efficiency, tight turning performance, and fuel efficiency customer convenience." However, Isuzu has yet to announce if and when the VT02 lightweight truck concept be launched in the Philippine market.
Visit Isuzu's booth at the 2018 PIMS to see its display lineup in metal. The show will run until October 28 at the World Trade Center in Pasay City.