 DP
(₱23,159 x 60)

Apply Loan
SRP : ₱1.35 - ₱2.145 Million
Isuzu mu-X Reviews
Looking for Isuzu mu-X Owner Experience? Here are the Owner reviews and ratings by mu-X owners from across the Philippines
Read Less
Isuzu mu-X User Reviews
The last word in SUV
To me an SUV is a car which is robust in its build quality, looks like a true-blue SUV and offers solid performance. The Isuzu MUX is everything that and more. It's the most reliable SUV I've ever driven. There's a lot of space inside the cabin for 7 passengers to travel comfortably. Highway cruising is great. There's a bit of engine grunt which is audible inside the car. But that's what makes an SUV. The vehicle shows its power. But the suspension should have been better. You do feel the occasional bump. Otherwise the Isuzu MUX is the last word in SUV.
positive :

Performance

negative :

Price
Lawrence on Sunday May 9, 2021 05:12:52
Reliable engine but slightly unpowered
The Isuzu Mu-X has a tough design with aggressive front. I upgraded to Mu-x from the Honda CR-V because of the practicality of the car and the tested 3.0 engine across almost 7 years now. This car feels equally good to drive for both – an experienced driver or a beginner. The drive comfort is good with sturdy performance but it feels a bit unpowered at times. The interiors are a bit outdated, which could be a good thing in long term, reducing the service and maintenance cost because how long will a jam-packed technology last.
positive :

Performance

negative :

Space
Mark on Thursday Apr 8, 2021 09:32:23
Ideal touring car meant for long trips in specific
My brother in law was asking for a recommendation while he was in search for a family touring car. Since I am a hardcore car enthusiast, he relied upon my view. I suggested him to go for Isuzu mu-x. The car is unparalleled choice not only as a touring car but also for the comfortable drive that it offers. You can avail a serene relaxing drive out of this and inspite of driving this for hours you will not get exhausted. The car is intensely powerful and can be driven at a low speed engine.
positive :

Performance, Power

negative :

Price
Esteban on Wednesday Mar 24, 2021 08:38:06
Spacious and powerful SUV
Going everyday to work or travelling with my family over weekends has become quite easy for me ever since I got the MU-X for myself. This spacious and powerful SUV is way ahead of its competitors in terms of cabin comfort, engine performance and overall safety. The MU-X gets a spacious cabin that has ample legroom and headspace for all the passengers, such that my family is able to comfortably sit inside this SUV during long journeys. As for performance, this SUV features a reliable engine that has a good power output and decent fuel economy. The safety kit is pretty good too, making the MU-X an all-rounder SUV.
positive :

Performance, Power

negative :

Price
Saber on Thursday Mar 18, 2021 12:45:05
A grand SUV
While a lot of people talk about Toyota and Honda having the best SUV in their lineup, I am more into Isuzu cars since the very beginning. I have driven quite a few Isuzu cars and pickup trucks and own the mu-X SUV and I can tell you that the engine is super refined. I have not seen that level of refinement in the Toyota Fortuner, though it is a more grand car to own. The one that I own is the top-of-the-line 3.0-litre turbo model that makes 174 horsepower and comes in 4x4 drivetrain.
positive :

Performance, Power, Engine

negative :

Price
angelo on Friday Feb 19, 2021 12:13:07
View More Review
Compare Variants of Isuzu mu-X
Isuzu Cars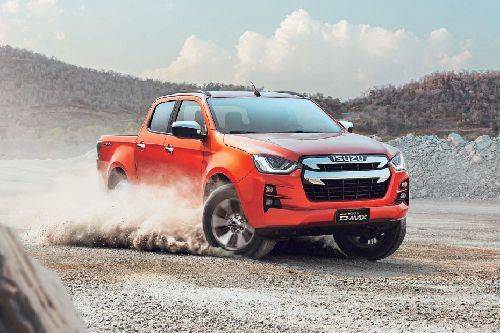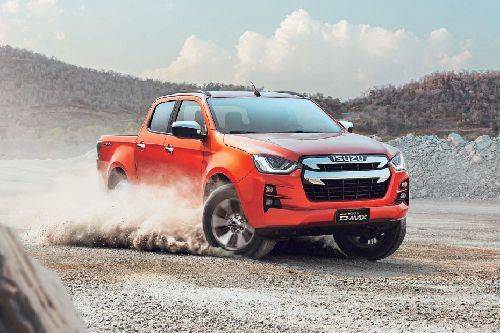 SRP : ₱857,000 - ₱1.7 Million
DP : ₱171,400 , EMI : ₱14,702 x 60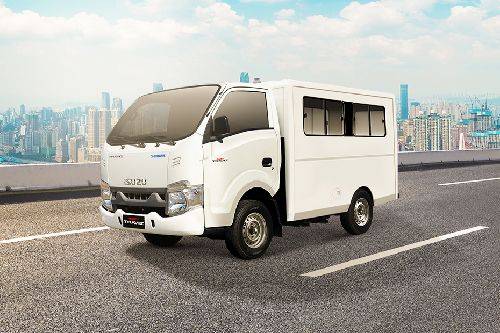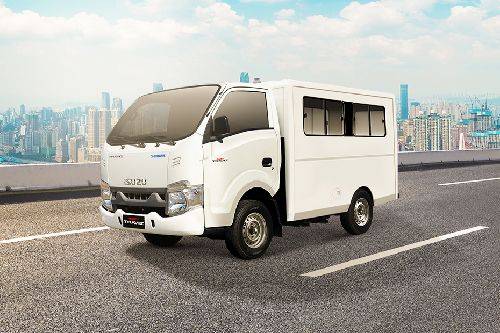 SRP : ₱962,000 - ₱992,000
DP : ₱192,400 , EMI : ₱16,503 x 60
Isuzu Cars
Find Second Hand Isuzu mu-X By City
Compare Isuzu mu-X with Alternatives
Second Hand Isuzu mu-X by Budget
Second Hand Cars Similar to Isuzu mu-X