Porsche reveals 7th-gen 911 GT3 and here's what it's made of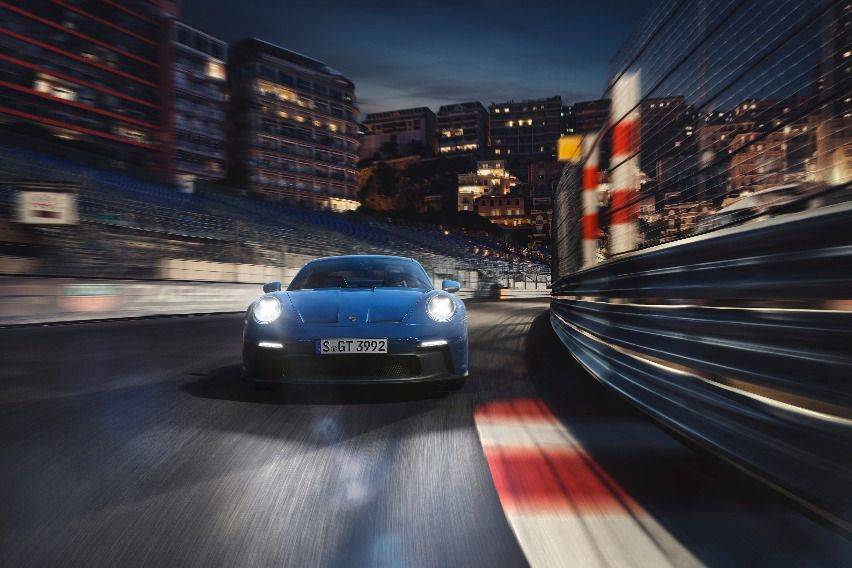 Stuttgart-based sportscar manufacturer Porsche recently revealed the latest iteration of their 911 GT3—the newest offering that enhances the motorsport DNA of the outgoing model

The new 911 GT3 is powered by the 4.0 liter six, cylinder, naturally-aspirated GT boxer engine, which provides around 503 horsepower (hp) and 470 Nm torque—as if the more than nine hp and 10 Nm less predecessor was not fun enough.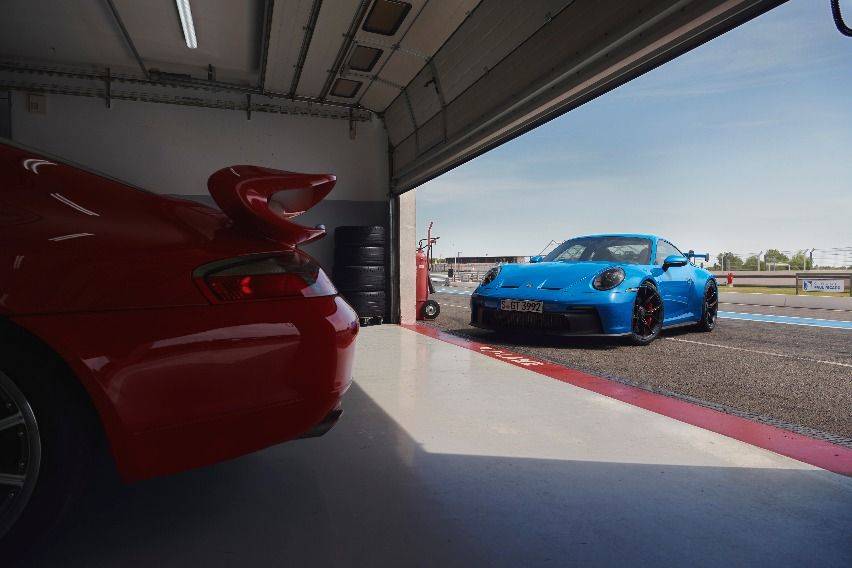 The said vehicle covered the world's most difficult race track—the 20.8 km long Nürburgring Nordschleife—in 6:59.927 minutes, which is more than 17 seconds faster than the outgoing model. According to Porsche, "brand ambassador Jörg Bergmeister achieved similar lap times repeatedly in straight succession."

The seventh-generation Porsche 911 GT3 is available in six-speed GT manual transmission with dynamic auto-blip function and a seven-speed PDK transmission. The gearchanges are done within milliseconds, enabling the 911 GT3 to reach 0-100 kilometers per hour (km/h) in 3.4 seconds, and 200 km/h in 10.8 seconds.

Porsche also offers the new 911 GT3 exclusively with rear-wheel drive.

Aside from that, Porsche optimized the car's weight—from the lightweight glass in all the windows, to the lightweight stainless steel sports exhaust system and brake discs, through to the LiFePO4 starter battery.

They shared that with the battery alone, they have reduced the weight by 10 kg less than in the previous offering. The result of the overall weight reduction: 2.8 kg/PS for the manual-gearbox car.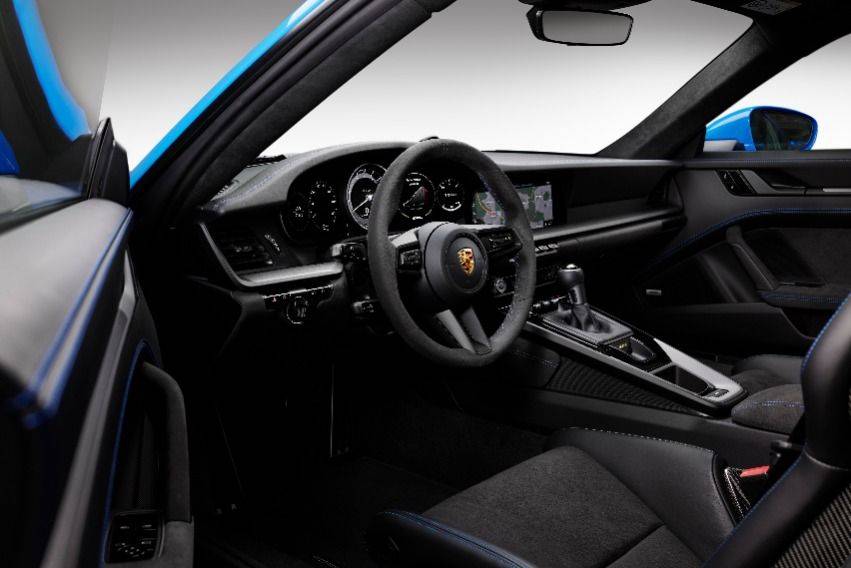 The intake system features six-barrel throttle valves and has two gasoline particulate filters but weighs less than the one fitted in the previous GT3.

The vehicle now wears more carbon fiber reinforced plastic (CFRP) parts such as those used in the bonnet as well as the rear wing and spoiler while the roof is also available in CFRP on request.

The disk brakes on the front axle are now at 408 millimeters instead of 380, while weighing 17 percent less compared to its predecessor.

Lastly, the Porsche 911 GT3 also comes in Clubsport package wherein a certified roll-cage behind the front seats, a six-point harness on the driver's side, a motor sport handheld fire extinguisher, and a battery disconnect switch are fitted in the car.