Pothole Warriors: Here are the Best Cars, Tires, and Technologies to Combat Them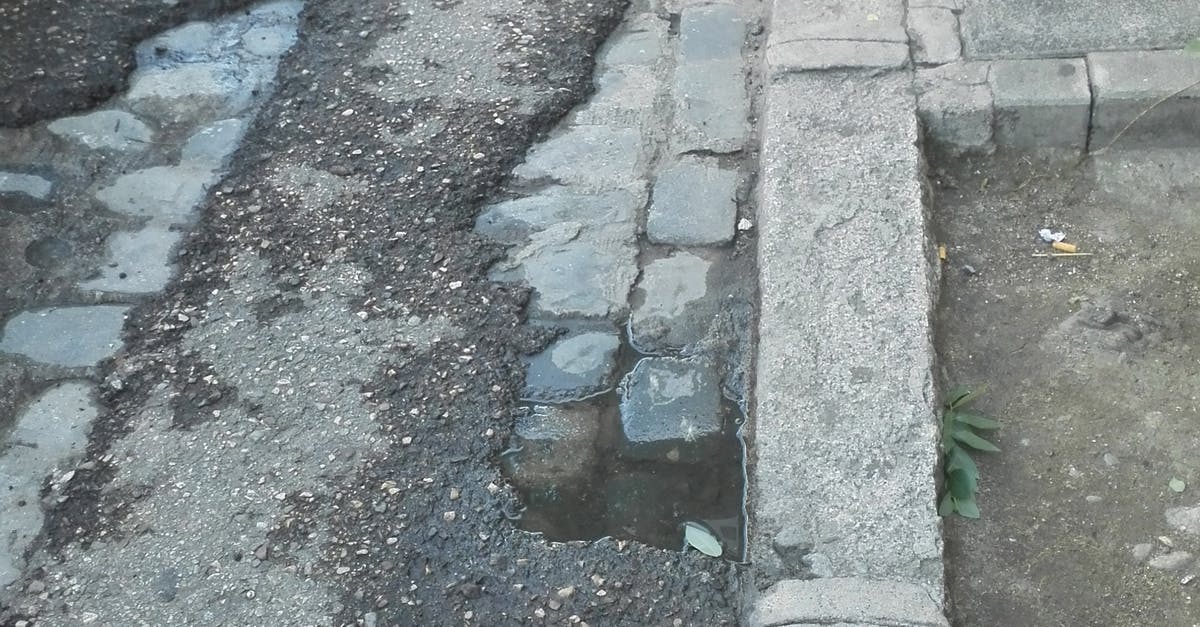 Potholes--they're the bane of every driver in the Philippines. It numbs your ass, makes you feel like your organs are next in line for the bopis fest, and gives you an intense awareness of every excess, subcutaneous fat jiggling crazily inside your body.
Aside from making you feel like hitting the gym in full force, it also does a lot of havoc to your vehicle. Your suspension and tires will hate you for it, and over time, may need to be replaced using money you've been saving for almost half a year already. So yes--you may have to temporarily bid adieu to that CarPlay Compatible Head unit your girlfriend has been pestering you since her last birthday party. Best tell this to her when her stomach's full--and she's well-sedated.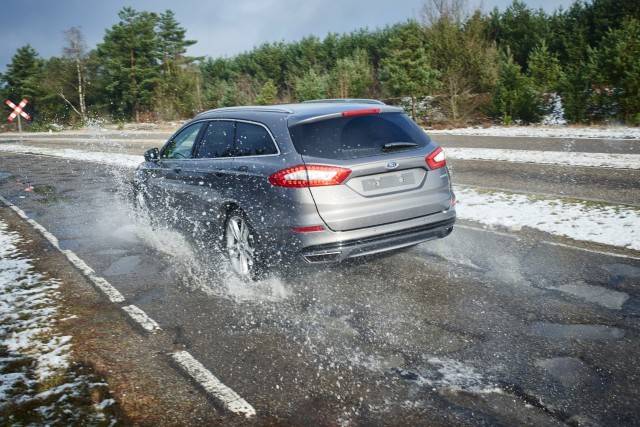 This brings us back to where we started: there's nothing really cool about potholes. And unless you're on a planned mission to Mars in the near future, allow us to suggest the best cars, tires, and other technologies that can drive through these "craters" like a pro. One caveat: some of them may not yet be available here in the Philippines--yet. But think of it this way: once they do become available, then it's possible those pesky pits have already been filled.
So yes, the war over man-versus-potholes is nearing its end. And here are some of the front runners in this highly-anticipated, epic battle:
Ford's Continuously Controlled Damping (CCD)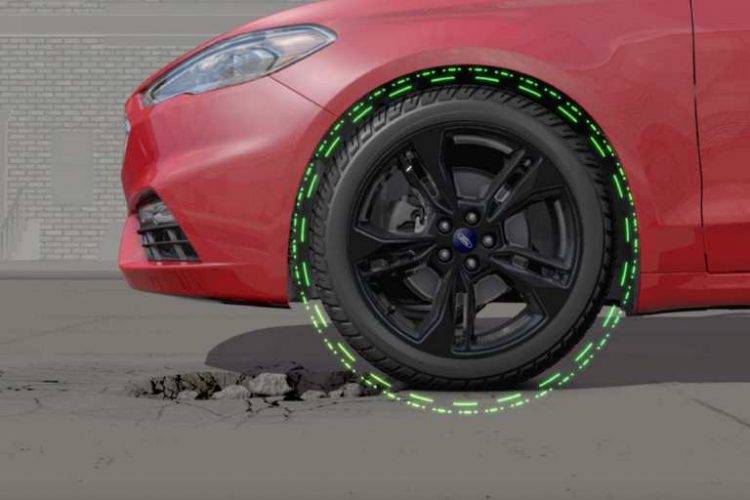 @www.ford.com
You can't go wrong with a Ford here. In fact, they're one of the leading pioneers in the pothole detection system.
So what's the Continuously Controlled Damping system? According to Ford, it's "a revolutionary computer-controlled shock absorber system that reduces the jarring feeling of driving down a pothole-riddled road and minimizes damage to your vehicle caused by potholes."
It works by analyzing multiple signals from 12-high resolution sensors. Each damper can be adjusted every two milliseconds, and when the edge of a pothole is detected, the computer "adjusts the dampers to their stiffest setting and prevents the wheel from falling as far into the pothole."
So far, this technology is already available in the newest Focus models and the 2017 Ford Fusion V6 Sport.
Audi's Predictive Suspension
Audi's technology mainly uses cameras to spot "larger surface irregularities up to 65 feet ahead." Once it detects a crater ahead, its wheels "drop or raise in their casings so that the car stays completely level and passengers never feel bumps."
Audi hopes that this technology will be used in its luxury models by 2020.
Land Rover's Pothole Detection
Another luxury vehicle joining the intense battle with the holes, the Land Rover's Pothole Detection Technology.
According to Land Rover, this "connected car technology will allow a vehicle to gather data about the location and severity of potholes, broken drains and manhole covers. It will also allow vehicles to send and receive warnings, allowing the driver to slow down or the car adjust its suspension settings to reduce the impact and smooth the ride, with the aim of reducing the potential for punctures, wheel and vehicle damage.
So far, the technology will be fitted inside the Range Rover Evoque.
Google's Pothole Detection System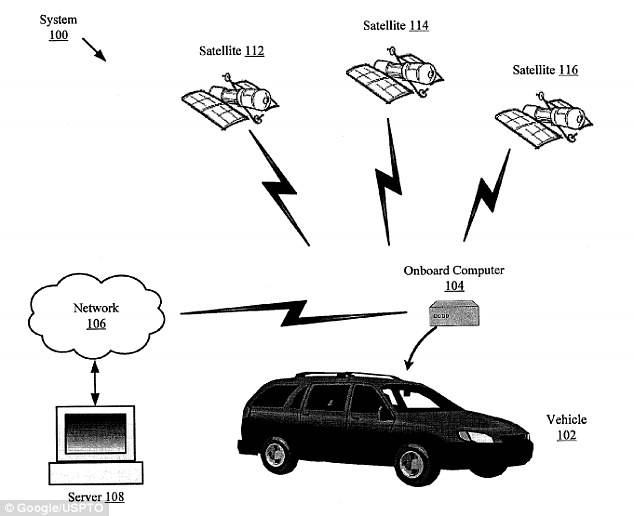 The online search giant has a patented pothole detection system as well. It works similar to the EPave Project and Kinect Sensors by "automatically detecting potholes and uneven surfaces on roads as cars drive over them. Sensors in the car would work with the GPS to send information about the road surface to a remote server, which could then be used to produce map routes that give a smoother journey."
Google also noted that the information can be used by local authorities and highway agencies to help them find--and repair--the potholes.
Michelin's Acorus Tires

Michelin, one of the world's largest tire makers, and Maxion Wheels, the world's largest wheel manufacturer, has created a wheel and tire combination that "will protect low-profile tires and wheels from pothole damage" in the Acorus Flexible Wheel.
Acorus, which is taken from "Acorus Calamus" is a wetland plant that looks like a reed. They used the name because it uses the wisdom that "a reed bends but does not break".
So how does it work? According to the company:
"The Acorus system starts with a special, aluminum-alloy 'wheel body.' Two flexible rubber flanges are attached to the wheel, and the tire is mounted to flanges. When the wheel encounters a pothole, the flange flexes along with the rubber sidewall to avoid damage to the tire, or the tire and wheel. There is also available a cosmetic trim piece that could change the look of the wheel."

Sport Utility Vehicles
When all else fails, go for SUVs with the best riding comfort. They are actually your safest bet for now.
Here's a tip: choose vehicles with more sidewalls. You can see this by the distance from the outer edge of the rim to where your tire touches the ground. The more sidewalls your SUV tire has, the better it can survive a pothole attack.
You should also choose those with higher ground clearances. So in case your vehicle goes down, your car's undercarriage won't be badly affected by the sudden impact.
Final Word
Yes, we know--most of the suggestions here are either too far ahead for us (or they're expensive).
Still, it's a good start. So for now, just pay more attention on the road ahead of you, and drive smart. Oftentimes, that's all it takes to keep your vehicle from running over those nasty potholes in the first place.