Say Hello to the 2017 Honda Civic Hatchback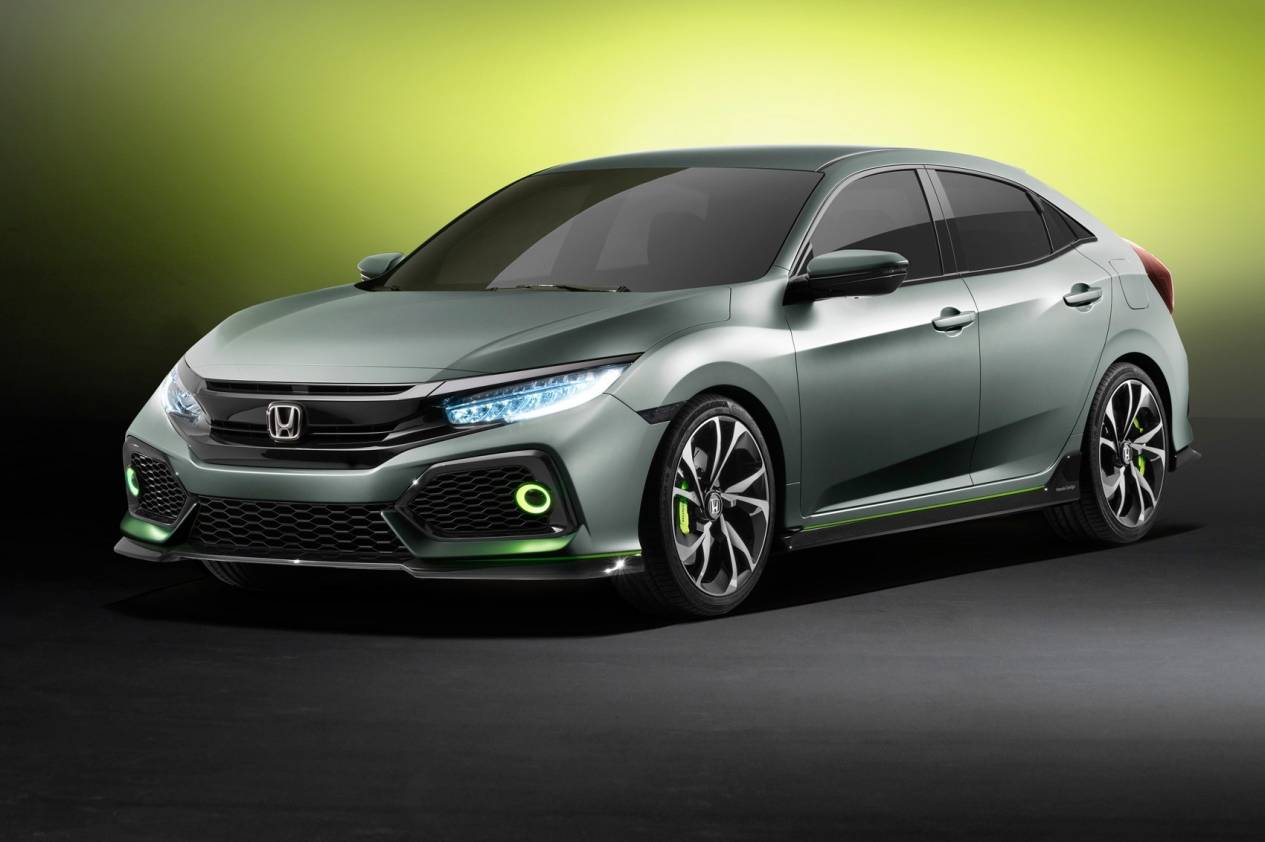 The iconic Honda Civic hatchback has returned and it's all grown up. Shedding all its baby fat in favor of a more toned, muscular body, its once wholesome "Vanilla Ice Cream" appeal is a thing of the past now. Today, this hatchback is more of a Praline Pecan Ice Cream with a shot of bourbon on the side: Daring. Edgier. More sophisticated.
Plus, of course, it's a Civic. This model bagged so many awards last year we doubt they'll all fit in one trunk. For starters, it bagged the "Car of the Year" title last year by Car Awards Group Inc (CAGI) together with Carmudi Philippines. If you want more, go add: "Compact Sedan of the Year", "Best Engine Performance—Compact Sedan", "Auto Focus People Choice Awards", "The 2016 North American Car of the Year", and "2016 Canadian Car of the Year" awards on the list. Really, it goes on and on.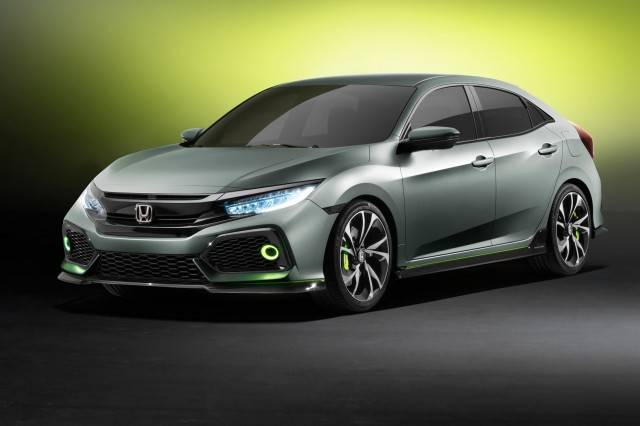 So what's new with the Honda Civic hatchback?
This hatchback features more aggressive angular lines than the previous generation. It now has a more race-car silhouette, with the side creases bringing out its broadened track. More sober and easier to read than other hatchbacks we know, it's not too flashy that it overwhelms the car's appearance, nor is it too drab that it looks way-out boring.
It's basically a Civic sedan with a garage door in the back. All of the outer sheet metal has the same materials used for the sedan. The only difference is the name, rear doors, rear quarter-panels, and the roof. Even the wheelbase is identical. The size between the sedan and hatchback is almost the same, with the Civic hatchback shrinking just a little bit by 4.3 inches.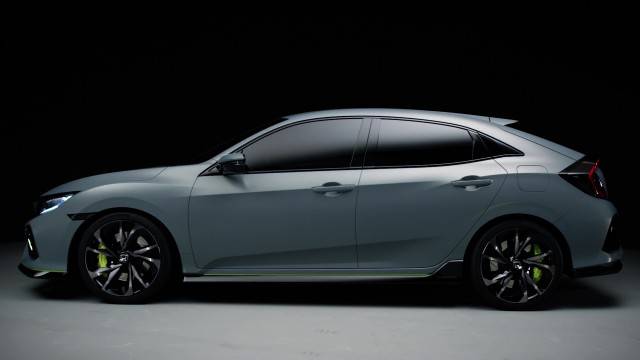 Size-wise, it's a bit bigger than the previous generation -- around 148mm longer, and 29mm wider and 20mm lower. Its center of gravity was also lowered to 34mm, and the driver's hip point lower to 35mm.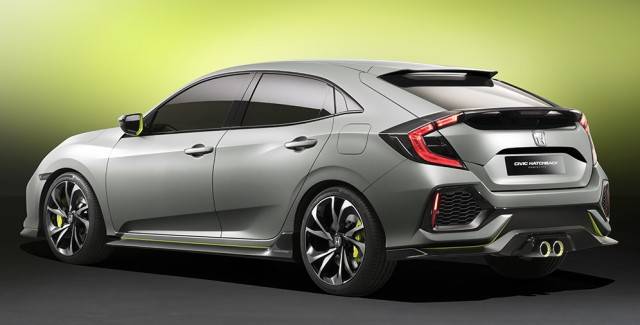 Honda boasts that it saved around 16kg in its body structure by using high-strength lightweight steel, but the new hatchback is actually 91kg heavier than the old one. This was partly due to the replacement of the older version's twist-beam rear suspension to give way for a complete multi-link independent rear.
What's it like inside?
The interiors are quite tame compared to its facade. The cabin and dashboard are well-organized, and the single screen has replaced the dual-screen design of the previous Civic. Personally, we like the previous two-tier dash layout better than the new one. All the screens have analog gauges, but if you have cash to burn, then get the digital display by upgrading to the higher-end trims.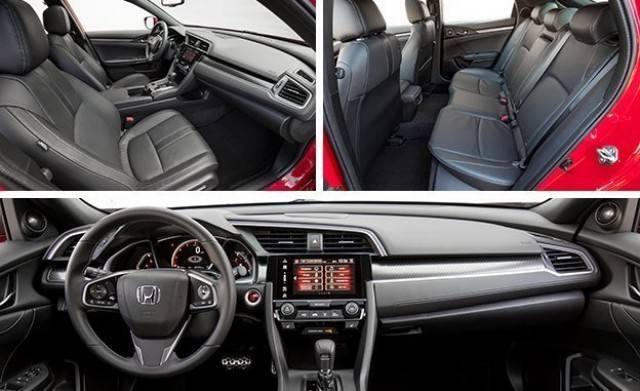 Honda fans will surely jump for joy when they'll see the navigation system. It's definitely far more pleasing and better connected than before. Also gone are those cranky old graphics that's quite irritating -- they're now replaced with a more refined look. There is Bluetooth connectivity, basic four-speaker stereo, a sub-standard USB port (that will take a long time to charge your big gadgets), and a 5-inch display. You can also upgrade your interiors to leather seats, a 7-inch touchscreen for Apple CarPlay and Android Auto, and a premium stereo.
What are its safety features?
Safety has always been an apt word for the Civic, since it has one of the best safety ratings today. This also applies to the 2017 hatchback, passing all safety tests (including the IIHS testing) with flying colors. Base cars have automatic climate controls and headlights. There is also electronic parking brakes, LED tailights, rearview camera, and daytime lights.
What we don't like however are the "too basic" headlights that fall below the standard set by the IIHS. But hey, it's a small price to pay for the other great features that come with this vehicle.
What about fuel efficiency?
The best thing about Honda Civic is that it's really an excellent car if you're looking for greater fuel efficiency. The 2017 Civic Hatchback has an EPA rating of 42 mpg on the highway, making it one of the most fuel-efficient in the 5-door compact hatchback 'near-performance' category as of this date.
What's inside the hood?
Civic will initially offer 2 turbocharged petrol engines at launch, but will add in diesel engines by the end of 2017. Honda thinks that its entry level 127 bhp 1.0-liter three-cylinder turbo, which can be paired with a six-speed manual or Continuous Variable Transmission (CVT) automatic, will be the bestseller in its class. This type will give you a smoother driving experience in your daily commutes and highway cruises.
You can also choose the more powerful 179 bhp 1.5-litre four-cylinder engine with the same transmission alternatives.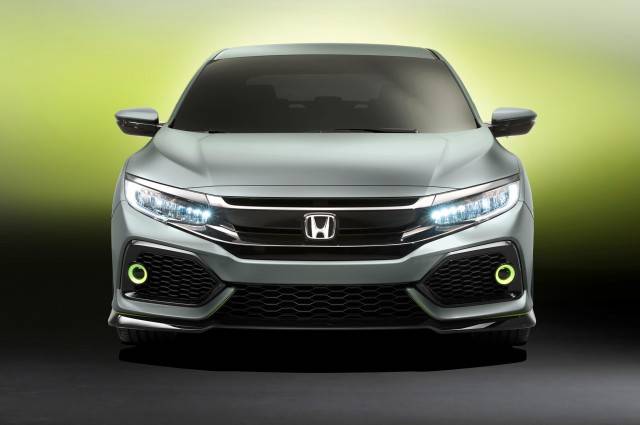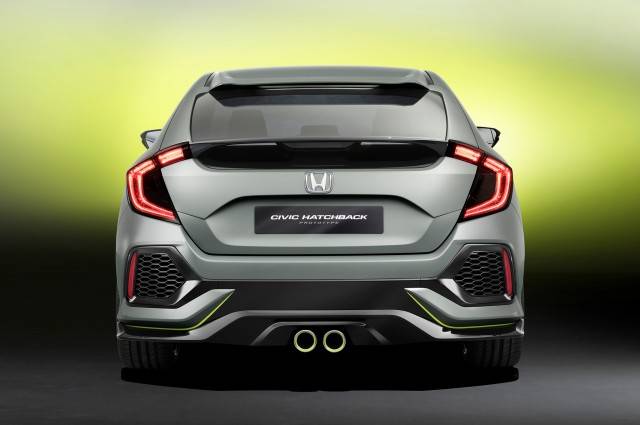 Honda announced that there will be a 1.6-liter turbo diesel four-cylinder that will be carried over from the previous generation. This variant is expected to join the line up later this year, and will be upgraded for better fuel economy and CO2 emissions. Personally, we think this engine range is the best one for this vehicle.

The 2017 Honda Civic hatchback comes in LX, Sport, EX, EX-L NAVI, and Sport Touring variants. It will be available in Crystal Black Pearl, Polished Metal Metallic, Lunar Silver Metallic, White Orchid Pearl, Sonic Gray Pearl, Aegean Blue Metallic, and Rallye Red.